90 years screening
24.07.2020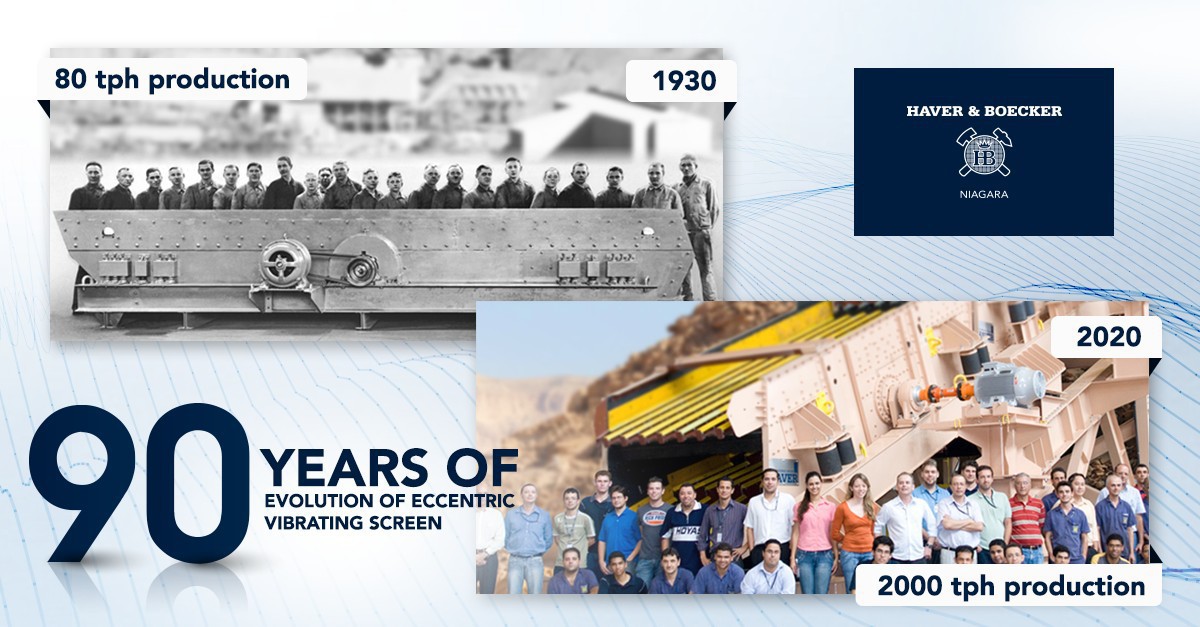 © HAVER & BOECKER NIAGARA

© HAVER & BOECKER NIAGARA

HAVER NIAGARA is making history! 90 years ago today, the company's first screening machine was constructed. The machine's positive screening action offered crucial performance advantages over the previously used screen drums, which had been designed for negative screening action. Thanks to this invention and its further development, HAVER NIAGARA have grown from small company with a true small crew into a global supplier for mineral processing and the company name is still associated with quality, robustness, employee loyalty and best performance. And that' s why HAVER & BOECKER NIAGARA is celebrating 90 years of screening success. Celebrate with the company, while learning more about the biggest screening machine in the world – the eccentric driven XL-Class, able to screen materials with a cut size range of 17 to 35 mm reaching the capacity up to 3000 t/h.