AViTEQ
Vibration technology for a wide variety of industries
AViTEQ has long provided vibration engineering products in a wide variety of industries. Historically grown in the heavy industries such as stone-earth, recycling and steel production, in the center of which AViTEQ magnetic vibrator is a permanent fixture due to its robustness in continuous use. However, the broad product portfolio also opened up handling for clean industries such as food and chemical for their products without many interfaces. Whether conveying upwards while cooling, or fine dosing while weighing, industry-specific solutions are developed with the customers and the slogan "YOUR PRODUCT, OUR HANDLING" is actively lived. The extensive in-house bulk solids database at AViTEQ also supplements individual consulting with knowledge of specific bulk solids conveying properties obtained over decades of conveying trials.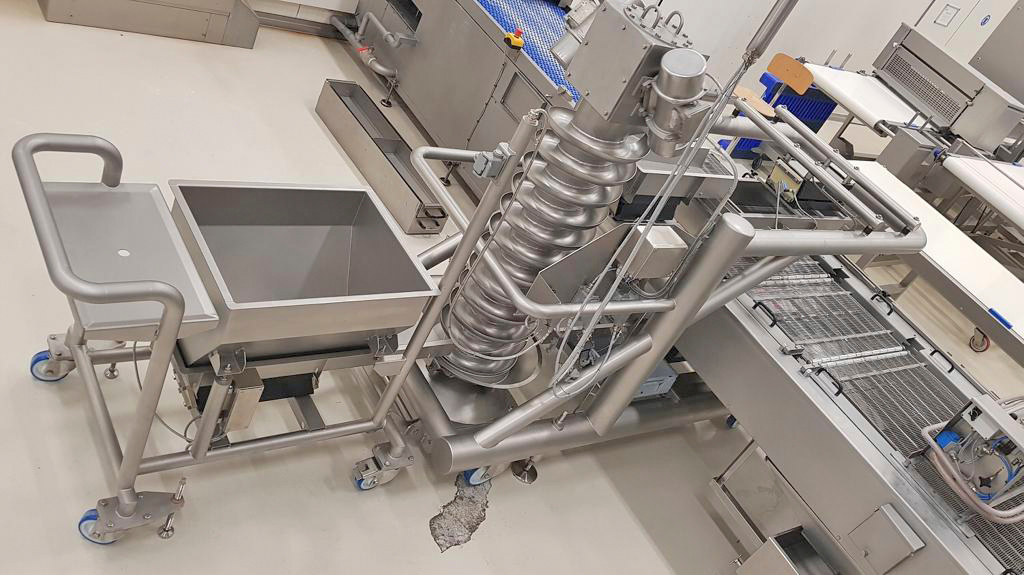 AViTEQ Vibrating Spiral Elevator
© AViTEQ
AViTEQ Vibrating Spiral Elevator
© AViTEQ
The trend "recycling", as well as sustainable and resource-saving production, poses new challenges to all industries, whether for construction, stones, earths or the food industry. Vibration technology provides industries with resource- and product-saving solutions, which are tailored to specific industries by AViTEQ. The trade fair exhibit this year, for example, is designed for the feeding and recirculation of sugar in baked goods production.
With this know-how in the luggage, the AViTEQ trade fair team is very much looking forward to meeting the entire bulk solids processing industry after two years in waiting. Personal consultation and dialogue about new trends but also challenges will be in the center.
Hall 5, stand K13