Geovariances released new version of Isatis.neo
20.05.2020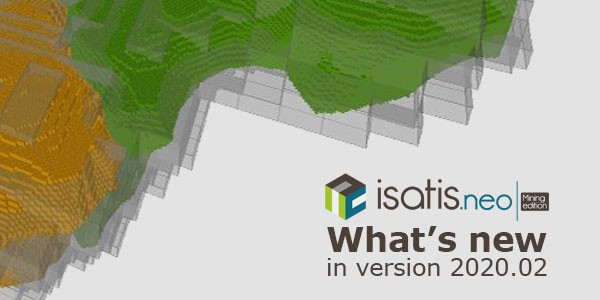 © Geovariances Last year, Geovariances launched Isatis.neo Mining Edition, the geostatistics software that boosts performances and enables confident resource estimation and comprehensive geostatistical studies.
Geovariances released version 2020.02 of Isatis.neo with tools derived from the former Isatis:
·Model sub-celling for a sub-block model adjusted to domain boundaries.
·Grade capping for more robust estimation.
·Resource estimation through Multiple Indicator Kriging (MIK).
·Grade variation analysis from either side of domain boundaries.
·The smart selection of a representative subset of simulations for efficient risk analysis
Adopt Isatis.neo and benefit from best-in-class geostatistics in an easy-to-use interface.
Ask for a demoor a trial version.