SPECIAL bauma 2022
Achenbach GmbH Metalltechnik
The Achenbach GmbH Metalltechnik in Wilnsdorf manufactures covers for conveyor belts, which are made of corrugated iron and renowned and proven all over the world, according to the manufacturer's statement. The covers are available in almost any dimension, from the small standard cover to the gigantic Jumbo version, which not only covers the conveyor belt but also one or both catwalks.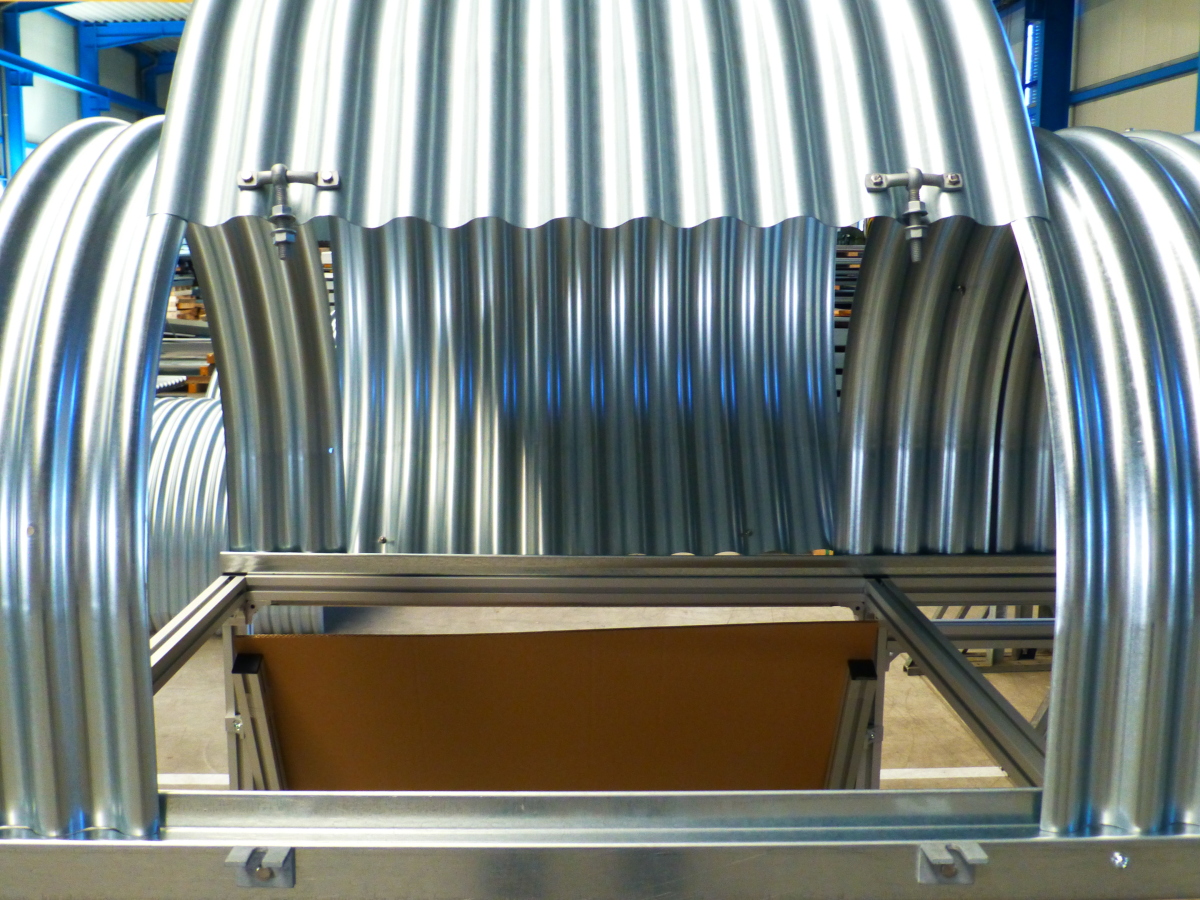 The simpleTec cover from Achenbach as a simple hinged cover
© Achenbach
The simpleTec cover from Achenbach as a simple hinged cover
© Achenbach
The – even retroactive – installation of the Achenbach covers enables the customer to use the conveyor belt system throughout the year, almost regardless of the weather conditions, and thus to considerably increase productivity. In this context, aspects such as environmental protection (no material leaking into the environment), accident prevention (no access to the running belt) and emission reduction (with plants near residential areas) are considered almost by the way.
At the bauma 2022, the manufacturer of metal covers is presenting, among other things a simple hinged cover: the opening system simpleTec. This inexpensive protective cover variant can be opened on both sides and also locked in place if desired. As a rule, it does not require a separate substructure. Different fastening systems and the sale of organit covers made of rigid PVC round off the interesting product range, which will be presented again at bauma 2022.
Booth B2.102