Change at Endress+Hauser Flow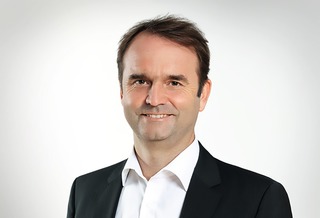 Dr. Mirko Lehmann
© Endress+Hauser AG

Dr. Mirko Lehmann

© Endress+Hauser AG

D‌‌‌‌‌‌‌‌‌‌‌‌‌‌‌‌‌‌‌‌‌‌‌‌‌‌‌‌‌‌‌‌‌‌‌‌‌‌‌‌‌‌‌‌‌‌‌‌‌‌‌‌‌‌‌‌‌‌‌‌‌‌‌r Mirko Lehmann is taking on new responsibilities within the Endress+Hauser Group. He will become managing director of the product center for flow measurement technology, based in Reinach/Switzerland, on 1 April 2021. For the past 14 years he has headed the Swiss sensor manufacturer Innovative Sensor Technology IST AG in Ebnat-Kappel.

At Endress+Hauser Flow, Mirko Lehmann succeeds Dr Bernd-Josef Schäfer, who has left the company. The product center is one of the leading manufacturers of flow measurement technology for industrial applications. The company employs more than 2000 people worldwide and, in addition to Switzerland, manufactures in France, the United States, China, India and Brazil. Currently, the company's site in Reinach is being expanded at a cost of more than 60 million Swiss francs.

Since 2007 Mirko Lehmann has been managing the business of Innovative Sensor Technology IST AG, which is part of the Endress+Hauser Group and specializes in primary sensor production. Since then, the number of employees has increased fivefold and sales have increased tenfold. The company manufactures in Switzerland and the Czech Republic; it employs more than 400 people worldwide. "Mirko Lehmann has successfully developed and expanded Innovative Sensor Technology IST AG together with the employees. He stands for uncompromising customer orientation, professional expertise and a strong corporate culture. We are happy that he will be leading one of our largest product centers in the future," said Matthias Altendorf, CEO of the Endress+Hauser Group.

In addition to his responsibilities as managing director of Endress+Hauser Flow, the PhD physicist will continue to head the Group's Sensor Automation Lab in Freiburg. There, an interdisciplinary team of scientists and developers is working on sensor solutions of the future.