FLSmidth opened 5200 m² Supercenter in Kazakhstan
F‌LSmidth has opened a new Service Supercenter in Kara­gandy/Kazakhstan. The 5200 m² space will focus on the efficient delivery of mining equipment, component maintenance and ­facilitate rapid on-site service and 24/7 local support. The facility was inaugurated on 4 March 2021 to meet a high demand for service and technical support in Kazakhstan and Central Asia.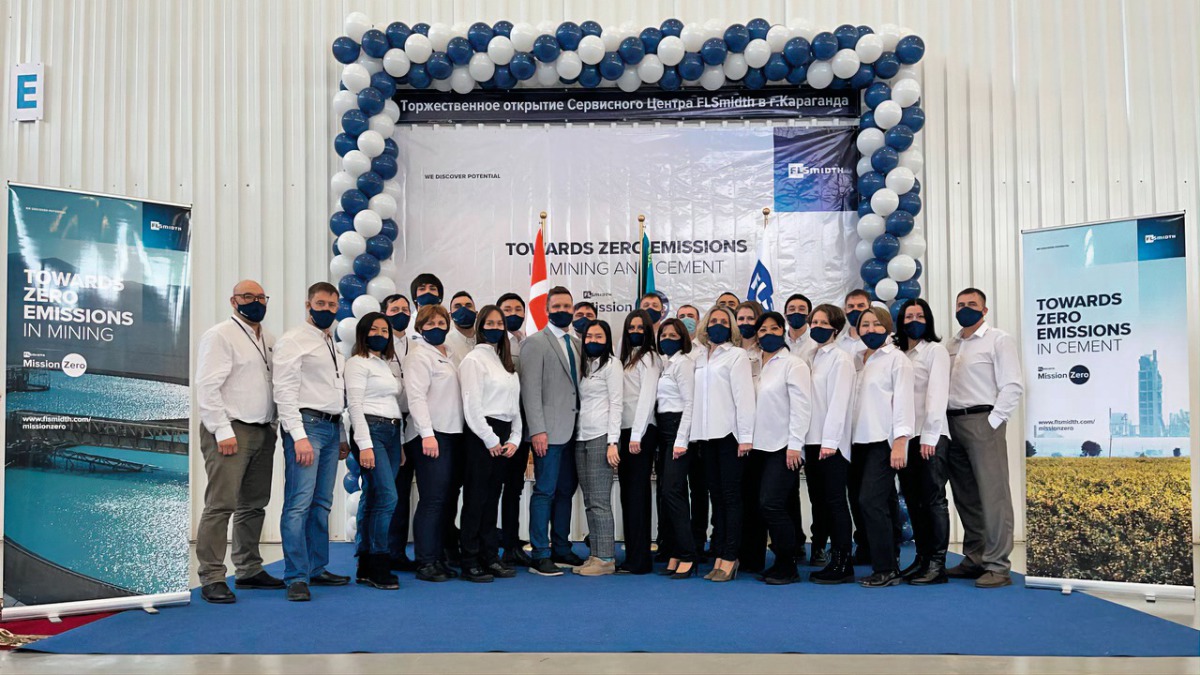 The FLSmidth team ready to open the new Supercenter
© FLSmidth

The FLSmidth team ready to open the new Supercenter

© FLSmidth

The service centre includes a 2500 m² warehouse and a 1200 m² workshop, as well as a customer service office, customer training centre and other support facilities. The Supercenter holds a range of inventory and a strategic range of lab equipment and spare and wear parts. The Supercenter has a primary emphasis on supplying solutions that extend an asset's lifecycle, such as: repairs and rebuilds; equipment and components upgrades; parts and consumables strategic stocking programs; technical assistance; and customised service packages. The centre ensures customers receive the knowhow to optimise their operations, as well as support when it comes to inspections, process audits and technical issues.