Messe München will cooperate with M&T Expo in Brazil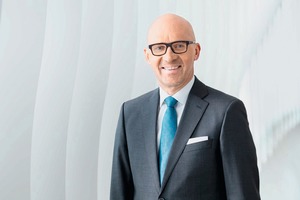 Quelle/Source: Messe München
1 Klaus Dittrich, Vorsitzender der Geschäftsführung: "Diese Kooperation stärkt unsere Position als weltweit führender Veranstalter von Baumaschinenmessen" • Klaus Dittrich, Chairman and CEO: "This cooperation strengthens our position as the world's leading organizer of construction machinery trade fair"
Quelle/Source: Messe München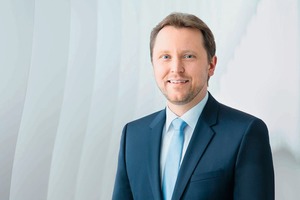 Quelle/Source: Messe München
2 Stefan Rummel, Geschäftsführer: "Messe München in der Baumaschinenbranche nun auf allen strategisch wichtigen Märkten der Welt vertreten" • Stefan Rummel, Managing Director: "Messe München now represented in all the strategically important markets of the world in the construction machinery sector."
Quelle/Source: Messe München
Messe München is further expanding its international expertise in the construction machinery sector and getting involved for the first time in Brazil: As part of a Iong-term cooperative partnership with the Brazilian Association of Technology for Construction and Mining, Sobratema, the Munich-based company will also be a partner of M&T Expo, the second-largest trade fair in South America. "Cooperation with this construction machinery trade fair allows us access to what is the most important market for us by far in South America and strengthens our position as the world's leading organizer of construction machinery trade fair," as Klaus Dittrich, Chairman & CEO of Messe München, explains.
This step also signals Messe München's intention to further expand the bauma network in South America. The first bauma initiative in the region was in 2015, in the form of a cooperation with the Association of Equipment Manufacturers (AEM) in Chile, as regards CONEXPO Latin America. For many years Messe München has been successfully collaborating with both AEM und Sobratema in the organization of events for the building and construction machinery sector.
"Commitment in Brazil is a key element in implementing both our Messe München overseas strategy and the industry-specific bauma cluster strategy," says the responsible Managing Director Stefan Rummel, emphasizing the importance of the project he has concluded. "Messe München is thus now represented in all the strategically important markets of the world in the construction machinery sector." Brazil is one of the top 10 global economies and covers more than 50 % of the South American market for construction machinery.