Schüttflix successfully expands into Europe
More gravel for Austria, Poland and the Czech Republic
Ordering crushed stone, sand and gravel digitally and having it delivered without complications will in future also be possible in Austria, Poland and the Czech Republic. Currently, the focus is still on the onboarding of suppliers and forwarders, but soon thereafter bulk material orders will also be able to be processed via the digital platform.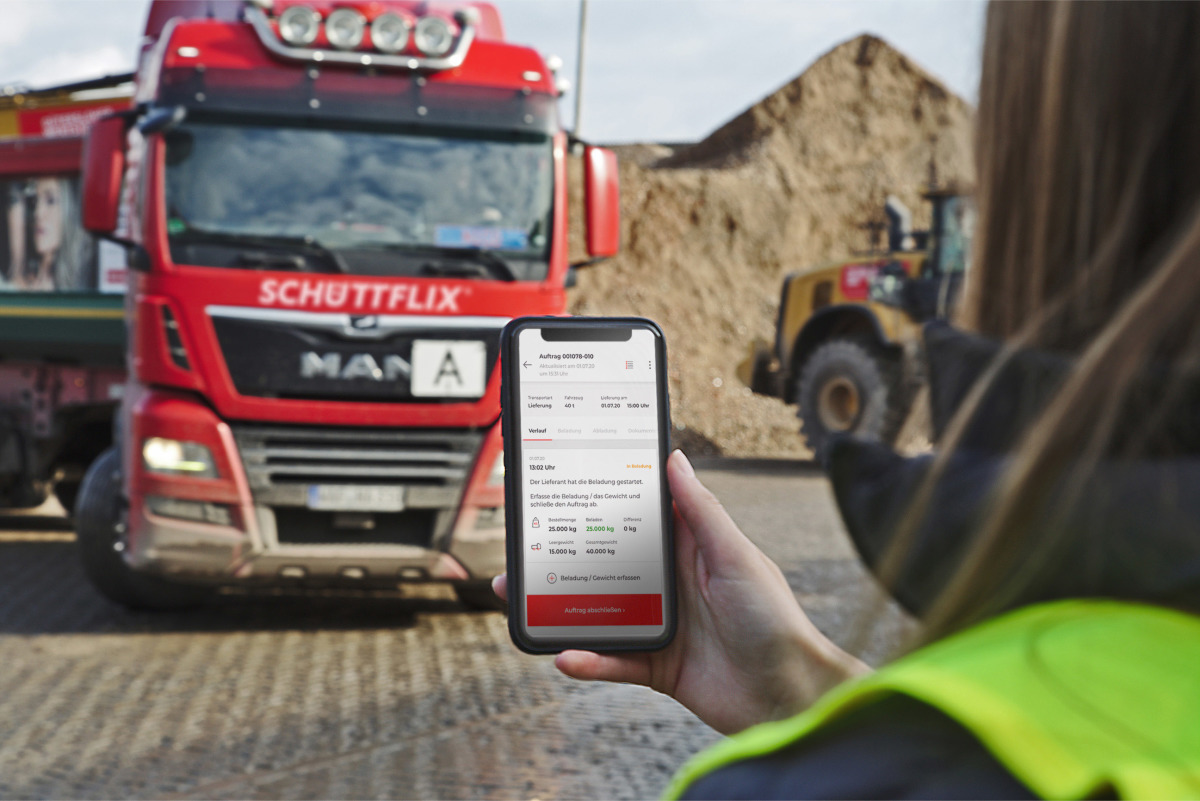 Flexible bulk material ordering with the Schüttflix App
© Schüttflix
Flexible bulk material ordering with the Schüttflix App
© Schüttflix
"The expansion into other European markets is the logical consequence of our strong growth in Germany. In Austria, Poland and the Czech Republic, too, there is enormous cost pressure in the construction industry on the one hand, and logistics processes need to become more sustainable on the other. At the same time, there is great potential for digitization in all three countries. The goal is to become the leading logistics platform in the construction industry in all three markets by the end of the year," explains Schüttflix CEO Christian Hülsewig.
The three newly founded national companies will be managed by experienced logistics experts. "With Stefan Klanner, Michał Szkudlarek and Martin Hovora, we have been able to inspire a proven trio of industry experts for our idea and our company. The teams in Vienna, Warsaw and Prague have been set up and the colleagues on site are really stepping on the gas," Hülsewig is pleased to report.
Currently, the country-specific apps are being rolled out and producers of bulk goods and forwarders are invited to register on the Schüttflix platform. The expansion is also being accompanied by comprehensive communication measures. A website in the local language has also been launched for each market. In the German home market, more than 9000 customers and partners are now using the platform. Since its launch in 2018, almost 5 million tons of material have been traded via the platform. With a growth of 300 % between 2020 and 2021, Schüttflix is one of the most successful European start-ups in the construction sector. In Germany, Schüttflix is expanding its product offering to include "disposal" during the course of the year. Customers will then also be able to order systemic disposal services of certain construction and demolition waste via the platform.