Modern preparation technology for greater efficiency and sustainability
Recycled building materials will gain even more importance in future
T‌his trend has given BAU Süddeutsche Baumaschinen Handels GmbH occasion, too, to set trends with an innovative and environmentally compatible range of building machines. Thanks to its experience in the relevant industries, the company can supply ultra-modern technology created by the market leaders. Environmentally safe, cost-effective preparation of used building materials is a contribution to the protection of the environment and the climate, conserves resources and assures supplies of recovered building materials.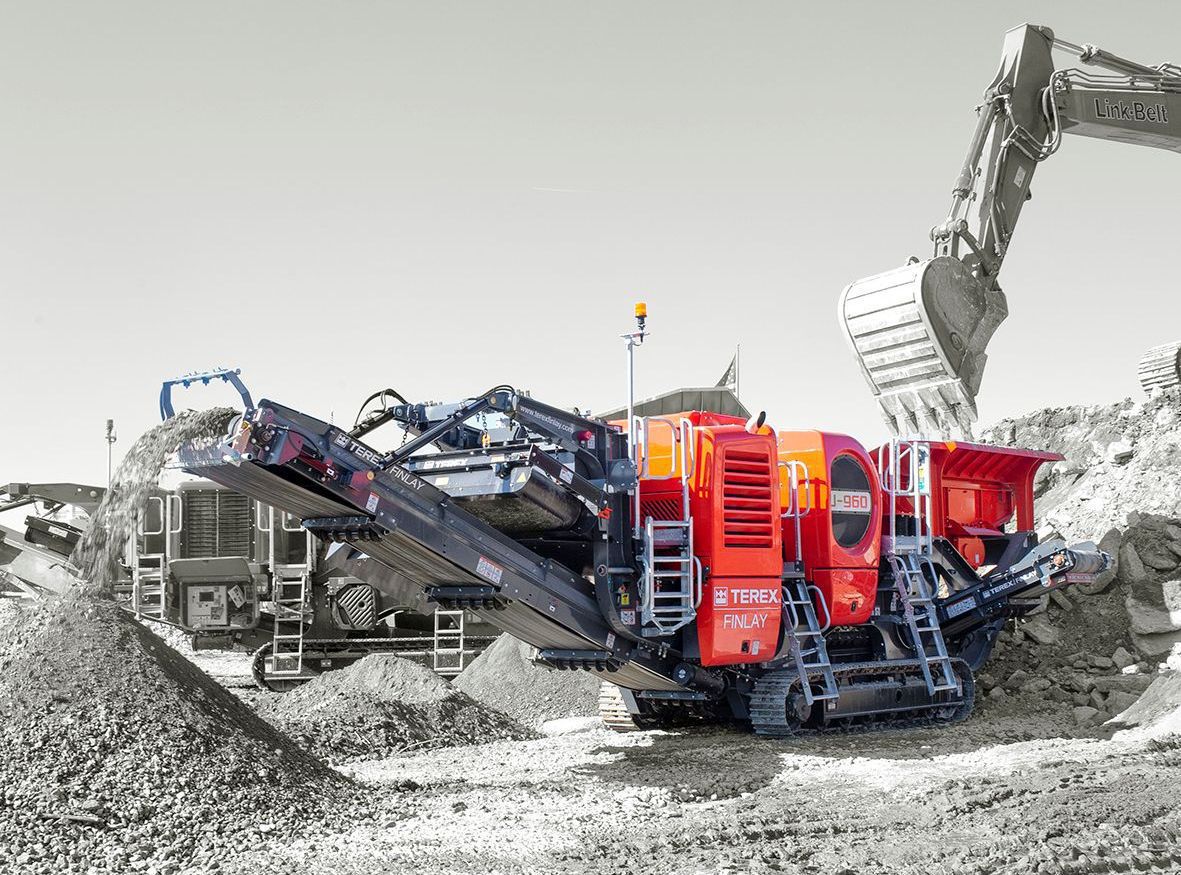 Model J-960
© Terex As a reliable partner with many years of experience, BAU backs the modern preparation and recycling technology of Terex Finlay and Terex Ecotec. These supply high productivity and efficiency in production – because the very best technologies are a worthwhile investment in the context of preparation technology, demolition and the recycling industry. A broad range of models of expandable and integratable technology and accessories demonstrates the technical capabilities for a whole range of applications.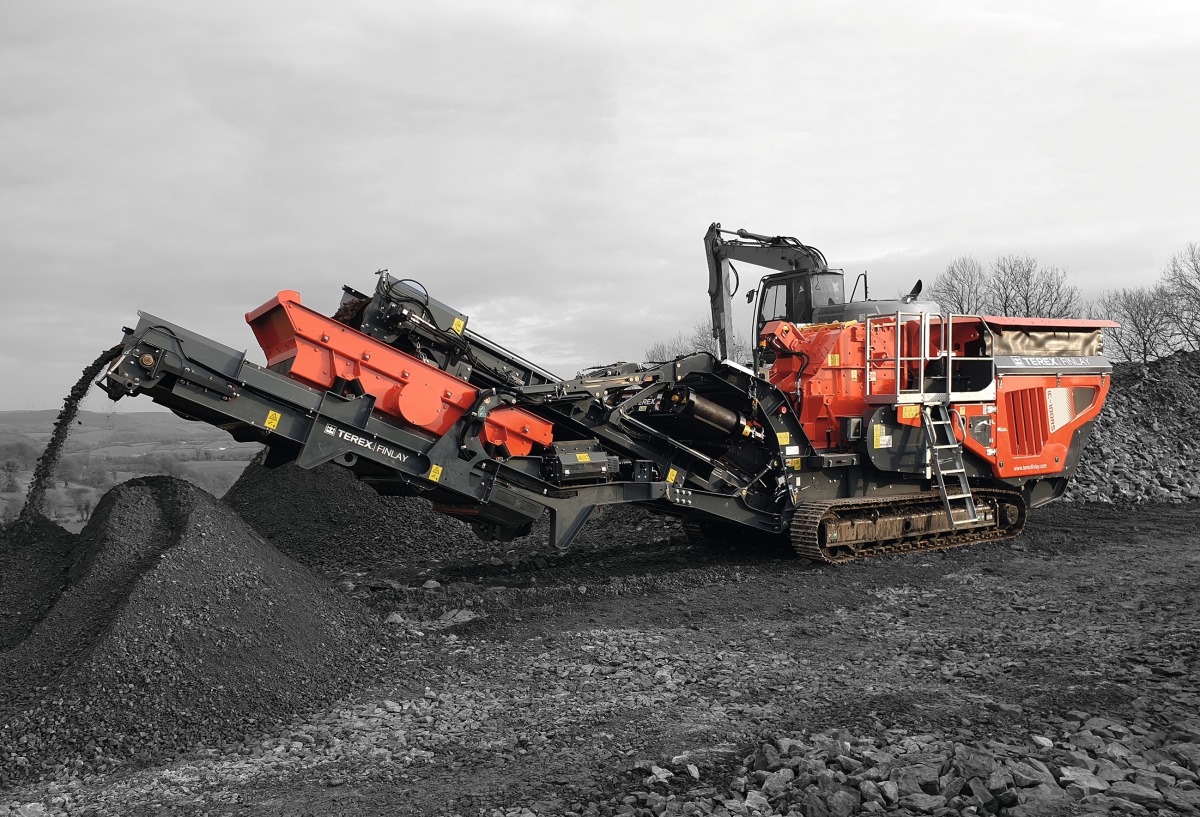 Model I 100 RS
© Terex
Terex Finlay jaw crusher: Smart feed system assures efficient flow of material
The J-960 supplied by Terex Finlay is a compact, high-throughput jaw crusher into which all improvements and updates have been incorporated to optimise maintenance and servicing. The core element of this machine is its robust, direct-drive single-crank jaw crusher, which assures high throughputs combined with high rates of comminution. The operating staff can both variably adjust crusher speed and also reverse the crusher, in order to clear jamming. The machine's compact design, assuring excellent mobility and high throughputs even at very narrow crushing-gap settings for recycling and processing of dimension stone, makes the J-960 the ideal machine for smaller and medium-scale applications and organisations.
Highlights
Optimised material flow
Optimised maintenance and servicing
Direct-drive jaw crusher with automatic gab-opening function
Fully hydraulic chock system for crusher-gab adjustment
Terex Finlay impact crusher: Production system featuring innovative process engineering
The Terex Finlay IC 100 RS impact crusher combines the functions of a crushing and screening plant on a mobile platform. It is suitable for quarry operations as well as processing of construction waste, reinforced concrete and asphalt recycling.
The horizontal impact crusher with variable-speed direct drive and crushing chamber dimensions of [ 860 x 830 mm offers operators a high level of fuel efficiency and productivity.
A key component of the plant is the integrated 2.44 m x 1.2 m (8' x 4') single deck screen. For applications that do not require return of oversize material to the crushing chamber or for stockpiling, the complete screen and return system can be separated from the plant in a very short time.
Its compact size, ease of transport, and quick start-up and intuitive operation make this plant ideal for contract crushers, independent rental companies, and small operators.
Highlights:
Crushing chamber ([ 860 mm x 830 mm) with direct drive and independent belt tensioning system for quick adjustment
The hydraulically assisted impactor adjustment provides convenient and efficient crushing gap adjustment and the hydraulic overload protection prevents non-crushable material from damaging the crushing chamber
The advanced electronic control system monitors, controls and regulates the speed of the vibratory feeder to ensure a constant flow of material into the crushing chamber
The quick and easy removable 2.44 m x 1.2 m (8' x 4') single deck secondary screen with transfer belt ensures high product quality
The return belt can be swiveled and used to stockpile an additional oversize product
BAU Süddeutsche Baumaschinen Handels GmbH
BAU Süddeutsche Baumaschinen Handels GmbH has represented TEREX Finlay exclusively as an authorised dealer for preparation technology in Baden-Württemberg and Bavaria since 2014. As a TEREX Finlay partner with many years of experience, BAU has for more than twenty-five years supplied a large range of loading and transport machinery and the relevant attachments and accessories as a reliable supplier and service-provider for companies in the fields of demolition and recycling, earthmoving, underground engineering and highway engineering. BAU maintains a total of seven depots in southern Germany and Tyrol. Modern, well-equipped BAU rental locations are operated at all sites.
For more information: www.bau-baumaschinen.de