Finally it pours again
SOLIDS Dortmund 2022 on 22 and 23 June 2022

Something is moving here. For sure. It is dosed, conveyed, mixed, sieved, separated, weighed, crushed. Whether stones, gravel, earth, wood, coffee, grain or other fine- to coarse-grained materials from the processing industry: Around 450 companies present the entire value chain of process technology at SOLIDS Dortmund – the leading national trade show for granulate, powder and bulk solids technologies.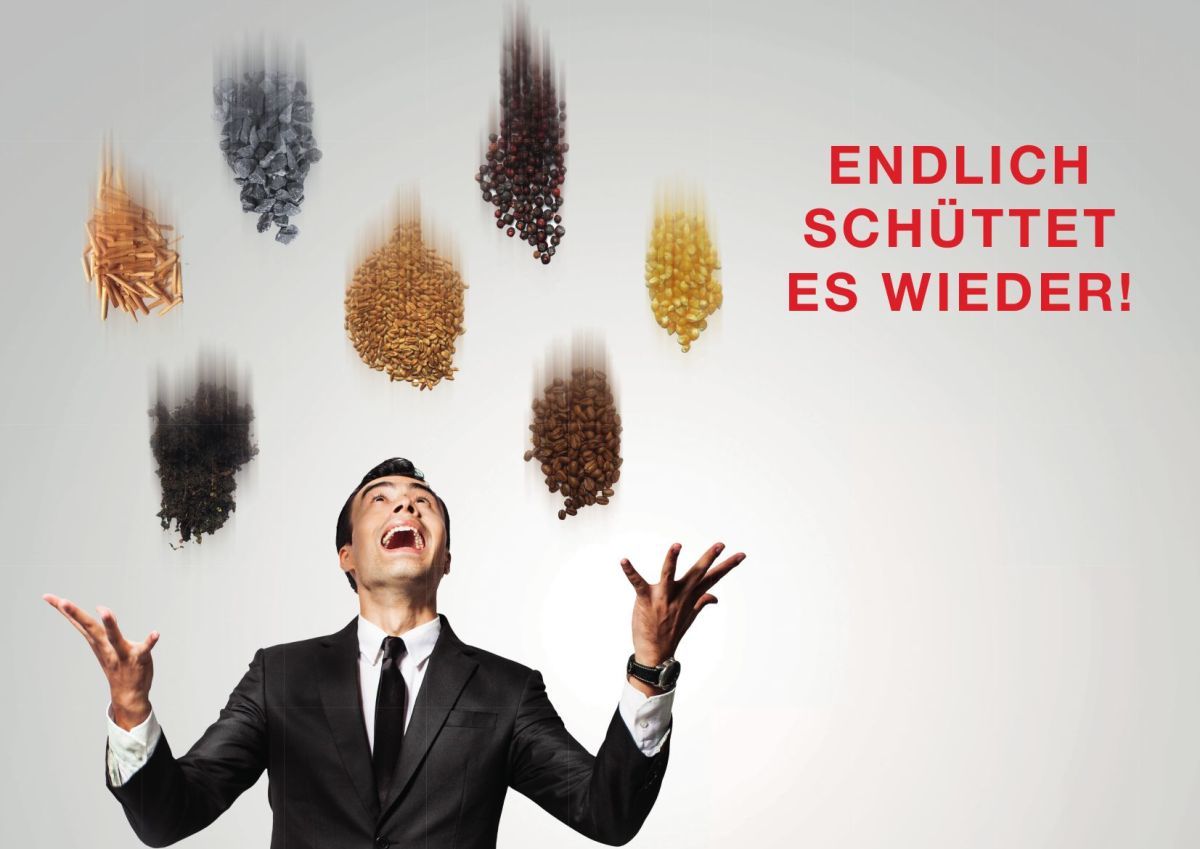 Finally it pours again
© Easyfairs
Finally it pours again
© Easyfairs
Together with RECYCLING-TECHNIK and PUMPS & VALVES, the trade show trio is entering the market with its usual strength in exhibitor numbers. "The strong response from exhibitors confirms the great need for live exchange and dialogue between suppliers and users. Complex technological challenges can only be planned digitally up to a certain point. After that, haptic experience of the machines and personal contact are essential," says Sandrina Schempp, Head of Cluster of the trade show trio in Dortmund.
Thus, trade visitors will finally find live solutions for processing, handling and storage, analysis and transport of their raw materials again on June 22 and 23, 2022.
The entire process industry in 4 exhibition halls
By supplementing the exhibition portfolio with the RECYCLING-TECHNIK and PUMPS & VALVES trade shows, which take place at the same time, decision-makers will not only find components for solids on site, but also technologies for industrial gases and liquids, as well as solutions for the reprocessing and environmentally friendly disposal of waste products.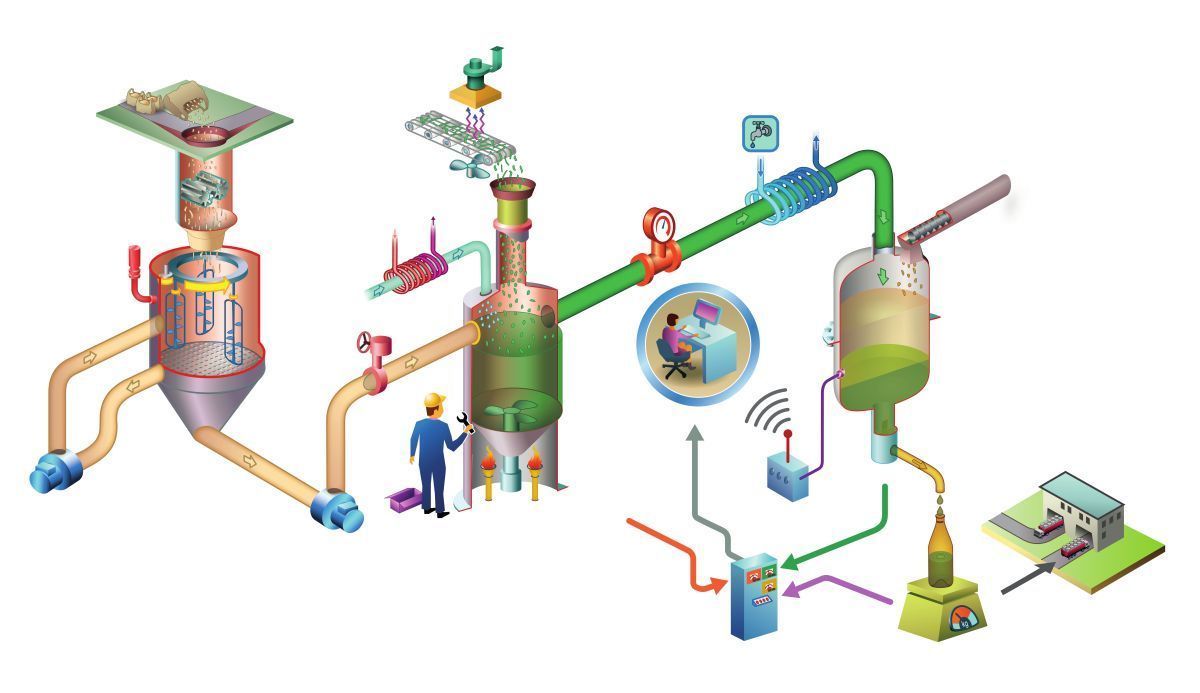 Trade visitors will find the entire value chain of the process engineering on site
© Easyfairs
Trade visitors will find the entire value chain of the process engineering on site
© Easyfairs
The supporting program of SOLIDS Dortmund
In addition to the exhibition, an extensive supporting program rounds off the visit to the bulk solids trade show. Trade visitors can look forward to planned theme routes, live explosions and an exclusive lecture program. Thus, exhibitors and partners from science will present solutions, innovations and scientific studies from the bulk solids industry on a total of 5 stages. The Ostwestfalen-Lippe University of Applied Sciences, the IAB Weimar, the IND EX® e.V. and Mittelstand-Digital Zentrum Ruhr-OWL are already on board as partners and will deal with current topics at the trade show such as:
· Life Science Technologies
· Practice-oriented bulk solids simulation with the Discrete Element Method (DEM)
· News from fire and explosion protection
· Digitalization in medium-sized companies
The trend topic of process automation at SOLIDS Dortmund
Increase added value, automate processes
Automating processes is also triggered by three main factors in the bulk solids and recycling industry: cost optimization, shortage of skilled workers and constant technological innovations. If you want to stay on the cutting edge, you cannot neglect automation.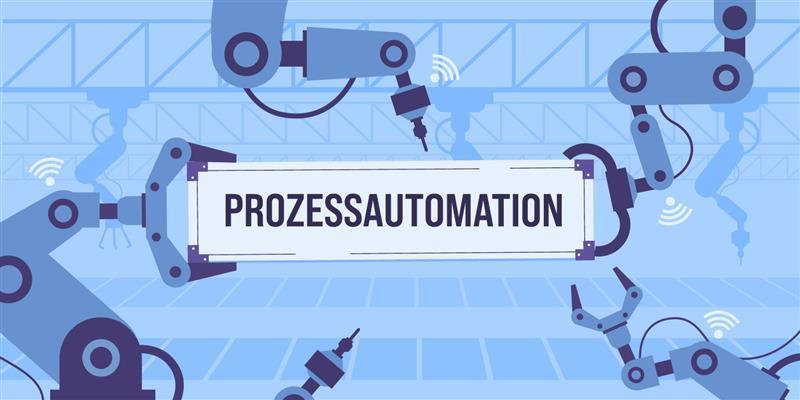 Trend topic: process automation
© jcomp/freepik
Trend topic: process automation
© jcomp/freepik
In the bulk solids industry, weighing, mixing and dosing as well as warehousing are already largely automated and state of the art, but now the focus is increasingly on networking machines, systems and materials management. In this context, higher-level control system technology can identify and eliminate bottlenecks and make optimum use of machines and systems through predictive planning and maintenance.
Forward-looking production planning before orders are received
"In the future, the administrative and process-oriented systems will have to grow together and communicate in real time," predicts Werner Schneider from ESA, an internationally sought-after project partner for automation solutions in Wolfern, Austria. "Above all, the lack of suitable workers will drive automation and plant optimization," Schneider is convinced. At the same time, he says, the industry is already at a good level with Industry 4.0. Interfaces are established and machines are already exchanging data. What's coming is a move toward artificial intelligence with analysis tools and predictive production planning. "Without orders being placed, the system will create the production plan with the associated demand for goods from the analysis of the past and upcoming seasonal events, such as the summer barbecue season or the Christmas season."
Adding value by refining the recyclate
In the case of recycling, the scarcity of raw materials is an additional driver of automation. This drives up the recycling rate. The supreme discipline here is identifying the products in the waste before separating them by type. "In the case of plastics, for example, cameras and near-infrared technology, sometimes also X-ray technology, help here. In this way, product types can be reliably identified and up to 60 objects per second can be separated in real time," reports Ulrich Schulte, Managing Director of Recycling Automation Systems. As a system integrator, he knows the vast majority of processes and can recommend the best and latest solutions independently of market suppliers. In metal recycling, the identification of the different alloy components has been significantly advanced through the use of laser technology. However, these technologies can only show their advantages if they are integrated into a process automation system.
A pleasing trend can be seen in recycling with additional value added by processes which, for example, refine recycled paper back into raw materials. For example, recycled paper is further processed into pulp substitute by dry defibering because the market, which is predominantly in China, only accepts raw material quality. "That's where new forms of value creation are a good way for recycling companies to develop and stand out," Schulte emphasizes. "This requires those responsible to be open to new process steps for further refinement, which are immediately integrated into the existing automation."
Conclusion
Automation of processes in bulk materials and recycling technology is on the rise. Administration and merchandise management are growing together with production and communicate in real time. In recycling, refinement steps increase the value-added potential of suppliers.
SOLIDS Dortmund helps users in the processing industry to gain an overview of the market. Finally getting back in touch with technology providers in an analog way and getting individual solutions for their concerns – that's what the bulk solids trade show is all about.
With the protection concept "The Safest Place To Meet", the trade show organizer Easyfairs Deutschland GmbH guarantees safe participation in the trade show.
Trade show trio SOLIDS, RECYCLING-TECHNIK and PUMPS & VALVES Dortmund
Venue: Messe Dortmund, Halls 4, 5, 6 & 7, Rheinlanddamm 200, 44139 Dortmund
Date: 22 and 23 June 2022
Opening hours: Wednesday and Thursday, daily from 09:00 – 17:00
Free trade show ticket with code 2506 at https://www.solids-dortmund.de/en/registrierung