Hillhead 2022: Back with a Bang
14.07.2022
Celebrating its 40th anniversary this year, Hillhead 2022 welcomed almost 18 500 visitors and 604 exhibitors across the three show days.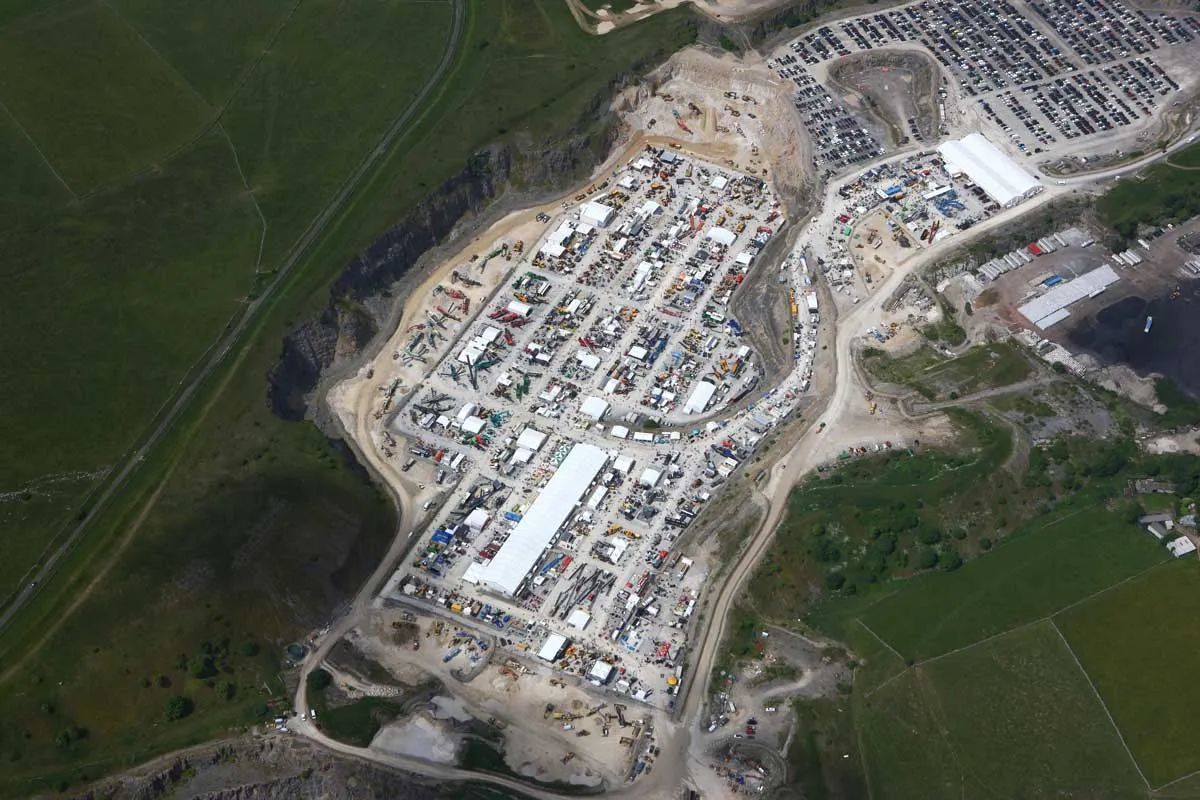 Aerial view of Hillhead 2022
© QMJ

Aerial view of Hillhead 2022

© QMJ

With an impressive total of just under 18 500 unique visitors in attendance and more than 600 of the world's leading equipment manufacturers, suppliers and service providers taking part, this year's Hillhead exhibition – held from 21 to 23 June at Tarmac's Hillhead Quarry, near Buxton/Derbyshire – once again cemented its status as the world's biggest working quarry event for the mineral products, construction, and recycling sectors.

It was very much back to face-to-face business at Hillhead 2022, as exhibitors and visitors alike took the opportunity to reconnect with their industry peers, take the pulse of what is happening, and marvel at the plethora of live machinery action that took place in the show's four dedicated demonstration areas – and all under warm, clear blue skies.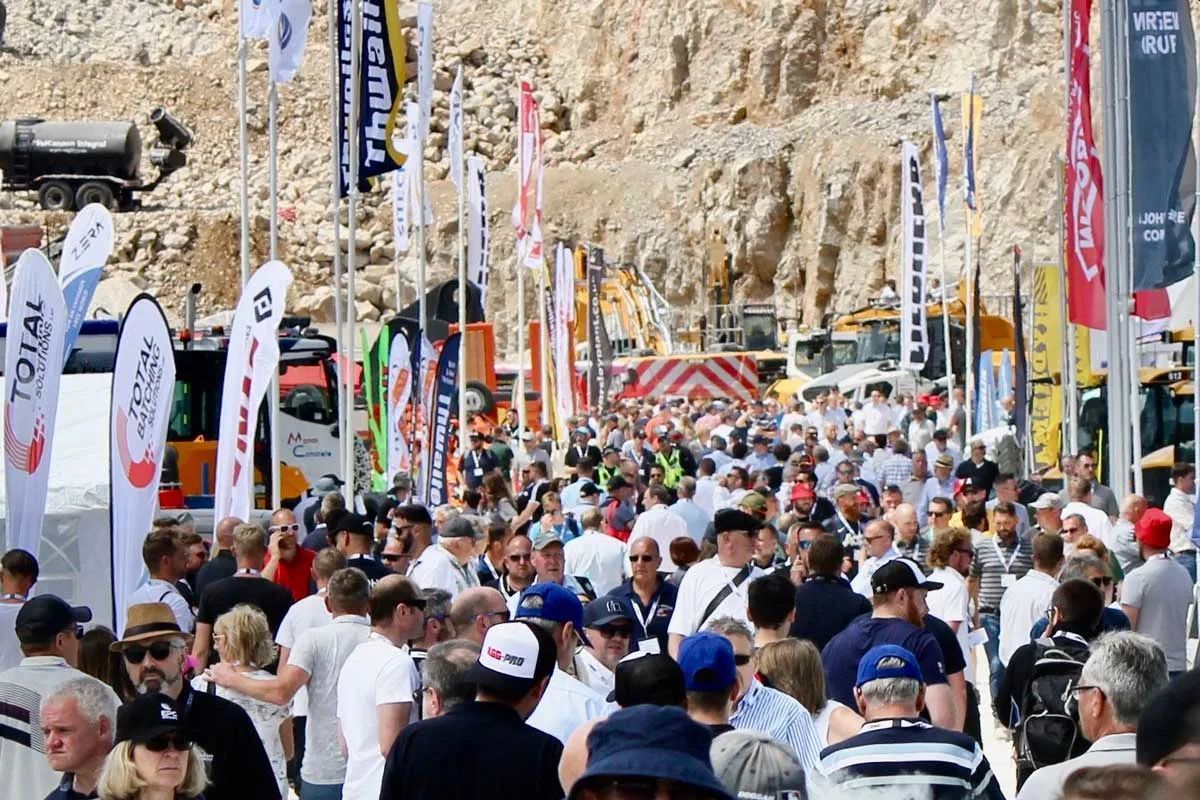 Flow of visitors during the fair
© QMJ

Flow of visitors during the fair

© QMJ

Following the trials and tribulations of the past 18 months for the events sector, and a gap of four years since the last Hillhead show, this year's eagerly anticipated event was very well received, with every square metre of exhibit space – including a reconfigured Quarry Face demo area, new-look extended Registration pavilion, and tweaked layout at the top of the showground – completely sold out before its official opening.

As thousands flocked to the showground and thronged the aisles and live demonstration areas to catch up on the latest plant, equipment, and services, Hillhead recorded the busiest ever opening day in its 40-year history, with a total of 8283 visitors attending on day one. And the consensus among the exhibitors and visitors at this year's show was that they were thrilled to be back at a leading in-person event such as Hillhead.

"Despite the supply issues affecting the industry as we emerge from the pandemic, Hillhead 2022 was our largest and most successful edition yet," commented event director Richard Bradbury. "More than 600 exhibitors showcased their latest products, innovations, and technology, collectively offering more choice for the quarrying, construction, and recycling sectors than ever before. Some 18 500 unique visitors attended the show and were entertained by a record number of live demonstrations. Above all else, Hillhead 2022 proved there is no substitute for face-to-face events for keeping up to date with the industry, building positive relationships, and doing business. We look forward to welcoming you all again in 2024 with our provisional dates set for 25 to 27 June."