Hillhead 2022: Save up to 25 % on fuel costs with Rubble Master
18.06.2022
Sharply rising fuel prices, legal requirements for emissions, expanding your business, and environmental protection – there are many reasons for switching to RM hybrid crushers and screens. As a pioneer in electrification, RM Group has been engineering crushers with electric drives for more than 30 years. This expertise is integrated into RM hybrid crushers and screens. These RM hybrid machines save you up to 25 % on fuel costs. A RM 100GO! hybrid, a RM 120X and the RM MSC8500e mobile hybrid screen will be on display at Hillhead. Come and visit us at booth J7.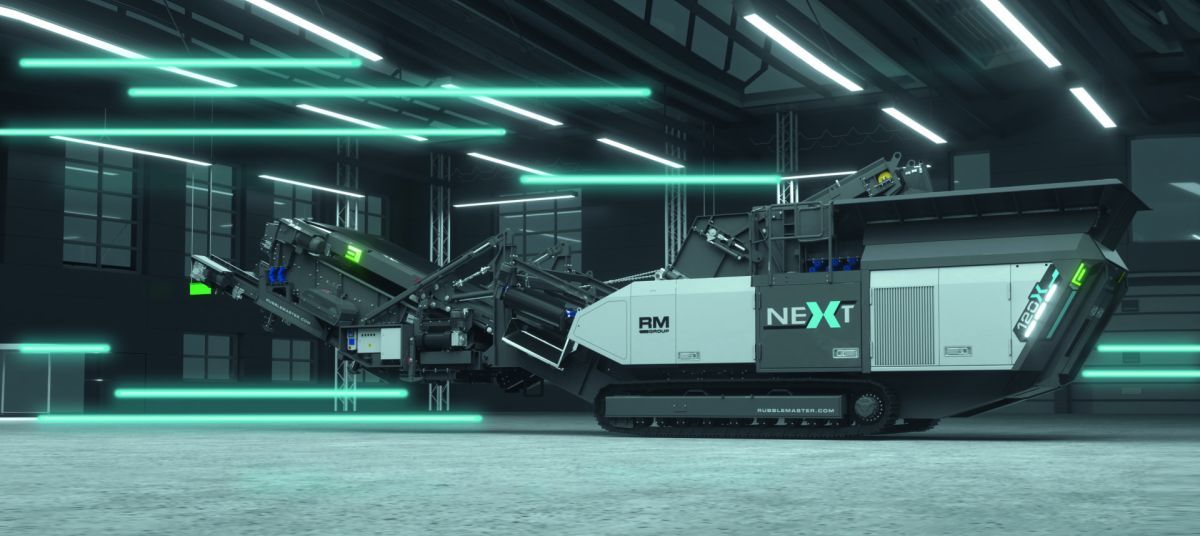 © Rubble Master
RM hybrid machines decrease your total cost of ownership
Even if the RM hybrid machine is running on diesel 100 % of the time, it saves up to 60 % in annual operating costs compared to a hydraulic machine. In addition to lower fuel consumption, costs for hydraulic oil and servicing are also reduced. Low running costs have a massive impact on the total cost of ownership of the machine. Find out your potential savings with the RM savings calculator:
Emission-free crushing and screening with just one energy source
With a hybrid crusher or hybrid screen, it is also possible to operate purely electric and emission-free. This opens up completely new application possibilities for tunnel construction sites, inside buildings, and in city centres. RM crushers easily comply with the strictest legal requirements in terms of exhaust, dust, and noise emissions. For example, an RM customer in Latvia recently purchased an RM 100GO! Hybrid – the same as the one on display at the Hillhead demo area – to crush dolomite electrically and to be able to meet the high legal requirements for road construction. Thanks to the intelligent networking of the RM NEXT Generation machines, a crusher like the RM 120X hybrid can also power the RM MSC8500e, or both can be plugged into the mains power supply.
Stand J7