McCloskey International welcomes AS Baltem to global dealer network
02.12.2021
McCloskey International has welcomed AS Baltem to its global network of distributors. The company will serve Estonia, Latvia and Lithuania.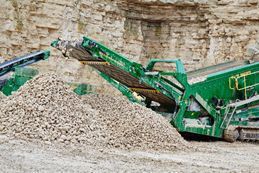 © McCloskey Established in 1994 and owned by Sumitomo Corporation (Tecnosumit North-East), AS Baltem is the exclusive distributor of Komatsu construction and utility equipment. As one of construction equipment market leaders in Estonia, Latvia and Lithuania, AS Baltem employs over 100 people, dedicated to providing a full suite of services and solutions to the market. Quality aftersales support and focus on new technologies is a priority and differentiator for AS Baltem. The company operates from six branches with workshops and parts warehouses across the Baltics and nearly forty fully equipped service vans.
Offering McCloskey's highly productive mobile crushers, screeners and stackers rounds out a robust product portfolio offered by AS Baltem, continuing their demonstrated commitment to be the customer's partner in improving their business operations. 'McCloskey's offer fits perfectly our product portfolio and we're confident it will help us to complete our offer for the quarry and recycling business," said Tomasz Jakubik, Vice President, Sales and Marketing, Tecnosumit North-East.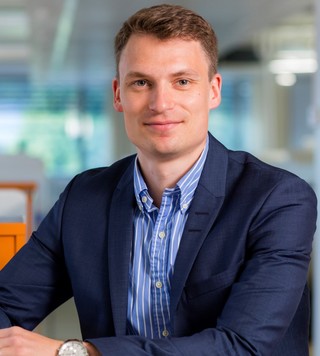 Toni Laaksonen, Senior Vice President, McCloskey International
© McCloskey

Toni Laaksonen, Senior Vice President, McCloskey International

© McCloskey

Toni Laaksonen, Senior Vice President, McCloskey International, noted that "having AS Baltem on board further strengthens our distribution network globally. This market has huge potential, particularly in infrastructure development following the coronavirus pandemic. Expected economic expansion, along with projects like Rail Baltica, will stimulate the demand for machinery in these markets. These unprecedented times present some unique situations that we anticipate will contribute to the growth of our partnership and success in the marketplace."

AS Baltem is in a strong position to support the sales of McCloskey equipment in the region. Jakubik concluded "with economic stimulus and recovery, we anticipate strong growth across sectors. Bringing McCloskey products to the market at this key time benefits our companies, and our customers."

The official distribution of McCloskey through Baltem started on October 14, 2021.

www.mccloskeyinternational.com