Spotlight on energy gap at DRC Mining Week
08.09.2023
With a depth of mineral potential drawing increased investment into the Democratic Republic of Congo, the success of the country's mining sector is tied closely to its ability to meet rising demand for energy.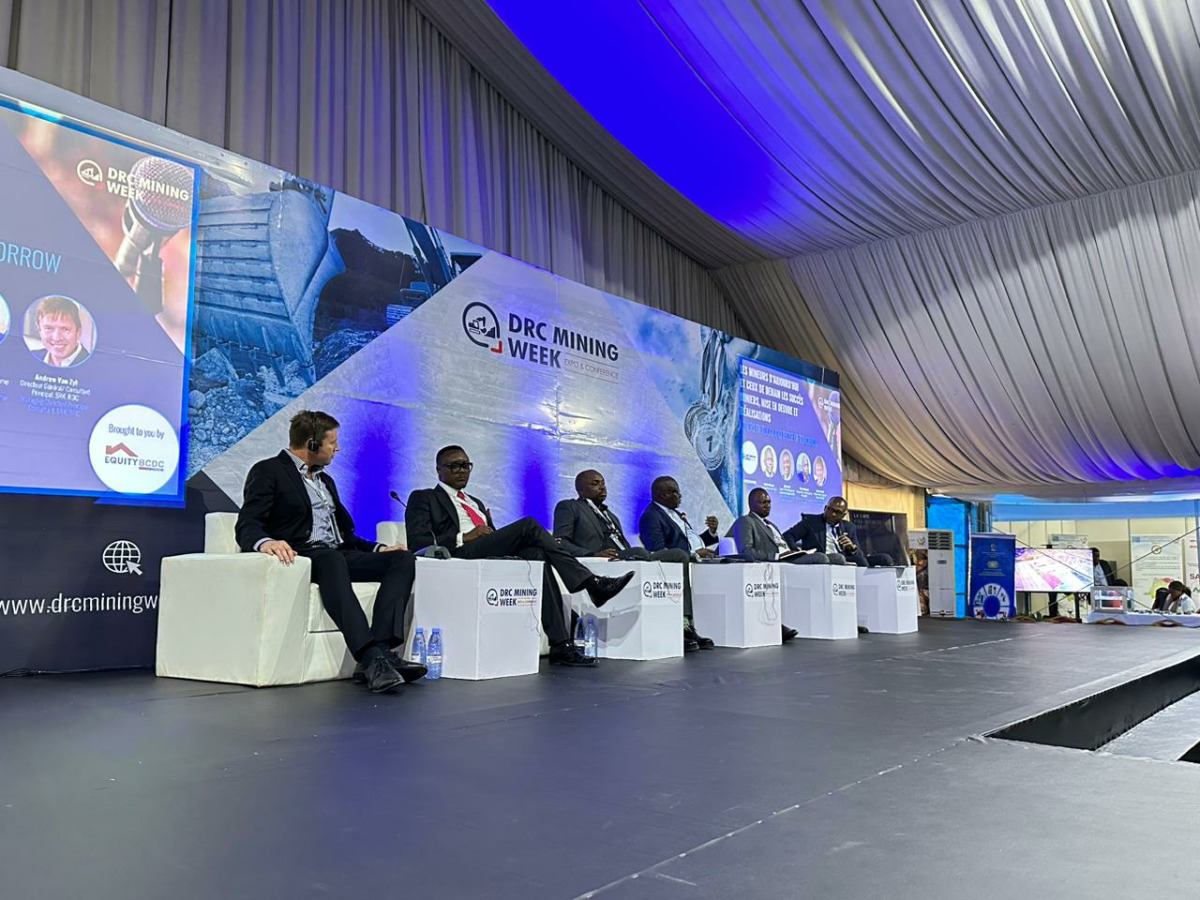 During the DRC Mining Week, SRK Consulting MD Andrew van Zyl sat in on a panel discussion regarding sustainable mining
© SRK

During the DRC Mining Week, SRK Consulting MD Andrew van Zyl sat in on a panel discussion regarding sustainable mining

© SRK

It was no surprise, therefore, that a key focus of the recent DRC Mining Week was on energy generation – in a context in which global mining players are looking to reduce their carbon footprint. "One of the main discussion points at this event was about the energy transition, and how mining companies in the DRC can meet their energy needs while pursuing sustainability principles," said Dominique Sambwa, geological consultant and chairman of SRK Consulting Congo. "This is an exciting field in which SRK is increasingly involved – as it brings new areas of investigation and demands protocols that meet international standards."

Sambwa highlighted that mining companies are looking for clean technologies to power their operations, especially in regions where infrastructure is weak. He pointed out that the country already made use of hydro-electric energy and had considerable potential for more – but that the climate also lent itself to extensive solar generation.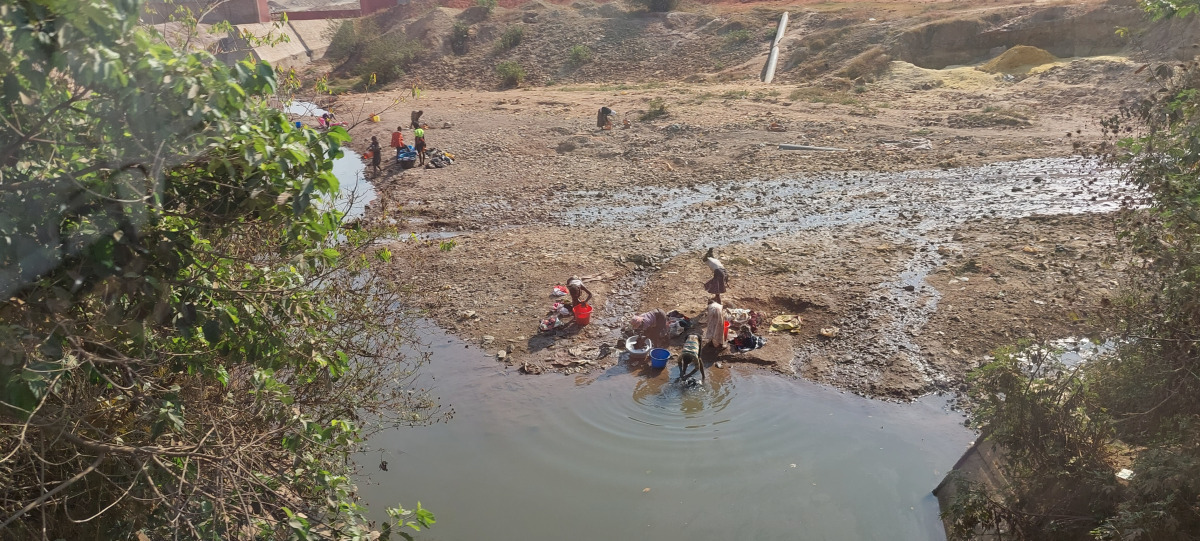 Artisanal miners in Kolwezi
© SRK

Artisanal miners in Kolwezi

© SRK

Also part of the SRK Consulting team at DRC Mining Week, SRK Consulting South Africa managing director Andrew van Zyl noted that there was a keen awareness of the opportunities presented by renewable energy. "Every enterprise needs a level of self-sufficiency in power supply, so there will be ongoing interest from mining companies – and even smaller businesses – to generate their own renewable energy," said Van Zyl. "There is certainly much interest and considerable expertise among our clients in the demands and opportunities associated with mining's commitment to environmental, social and governance (ESG) issues."

Rising global demand for minerals required for lower carbon technology had boosted the country's mineral sector – not just in terms of its copper and cobalt in the copper belt but also related to tin, tantalum and lithium resources in the 'tin belt' from Kolwezi eastwards through Kivu province. This was already leading to some infrastructural improvements, according to Frank Li, senior geologist for SRK Consulting China. "I am often in the DRC and every time I arrive there are improvements such as roadworks," said Li. "In Kolwezi, for example, there is more infrastructure under construction; it is exciting to be witnessing the development of DRC and we are happy to be part of it."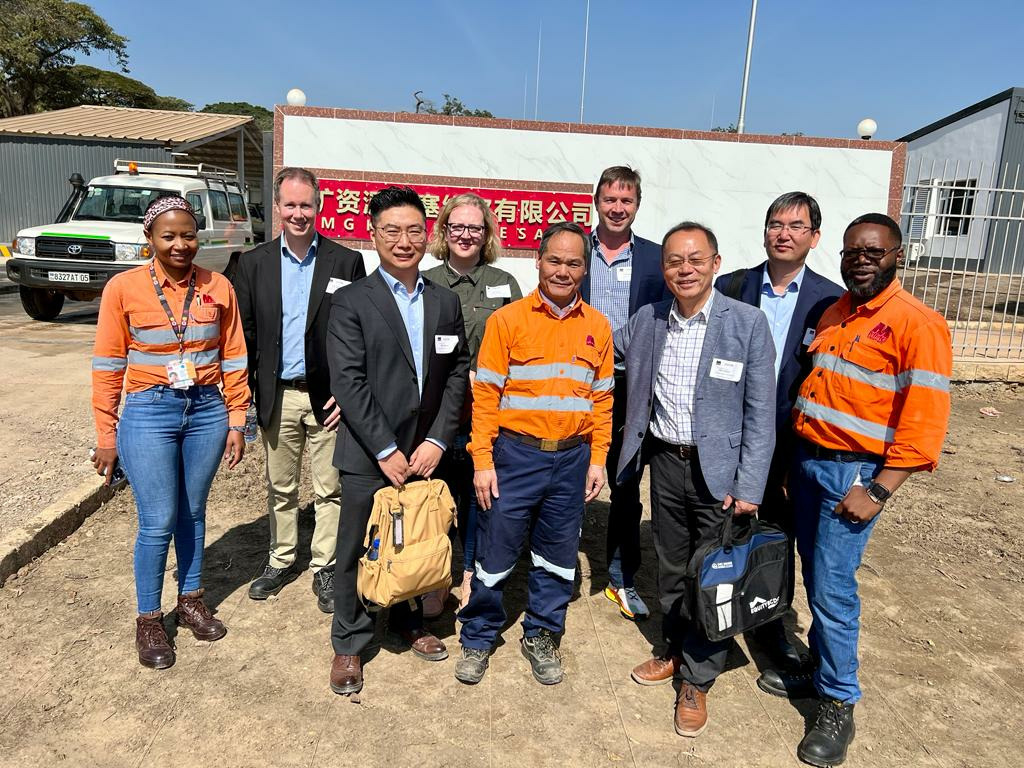 SRK Consulting was able to meet with their clients on the ground during DRC Mining Week
© SRK

SRK Consulting was able to meet with their clients on the ground during DRC Mining Week

© SRK

He said his work with a number of China-based mining companies active in the DRC confirmed that these companies embraced ESG as an important topic to incorporate into their operations and plans. "Almost all of these companies are planning or have already setup ESG systems, and they are aware of the relevant international standards," he said. "They are also looking for guidance and studies that will facilitate the development of responsible supply chains."

Wouter Jordaan, partner and principal environmental scientist at SRK Consulting South Africa, highlighted the scope for independent power production in the DRC – which also brought ESG implications. "With good potential for hydro-electric schemes, and quite a few new ones already underway, the country is seeing investment in solar energy generation," said Jordaan. "The renewable energy potential has underpinned growing interest from mines – to invest in renewable power for themselves and their local communities." He emphasised that mines had a potential role in facilitating energy access for local stakeholders, as this could contribute to the growth of local economies around the mine. Mineral exploration and ESG were two important aspects of SRK Consulting's three-way collaboration between its offices in the DRC, China and South Africa.

At SRK Consulting's exhibition booth at DRC Mining Week, visitors discussed mining related solutions with specialists in a range of disciplines – from mining engineering and geology to environmental management and stakeholder engagement.