Toro™ LH514BE with AutoMine®
Automation, cable electrification and battery technology combined
T‌oro™ LH514BE, Sandvik's new battery-assisted loader, is a unique combination of technology: an AutoMine® compatible cable-electric loader, boosted with cutting-edge battery technoloy.
Innovative power train technology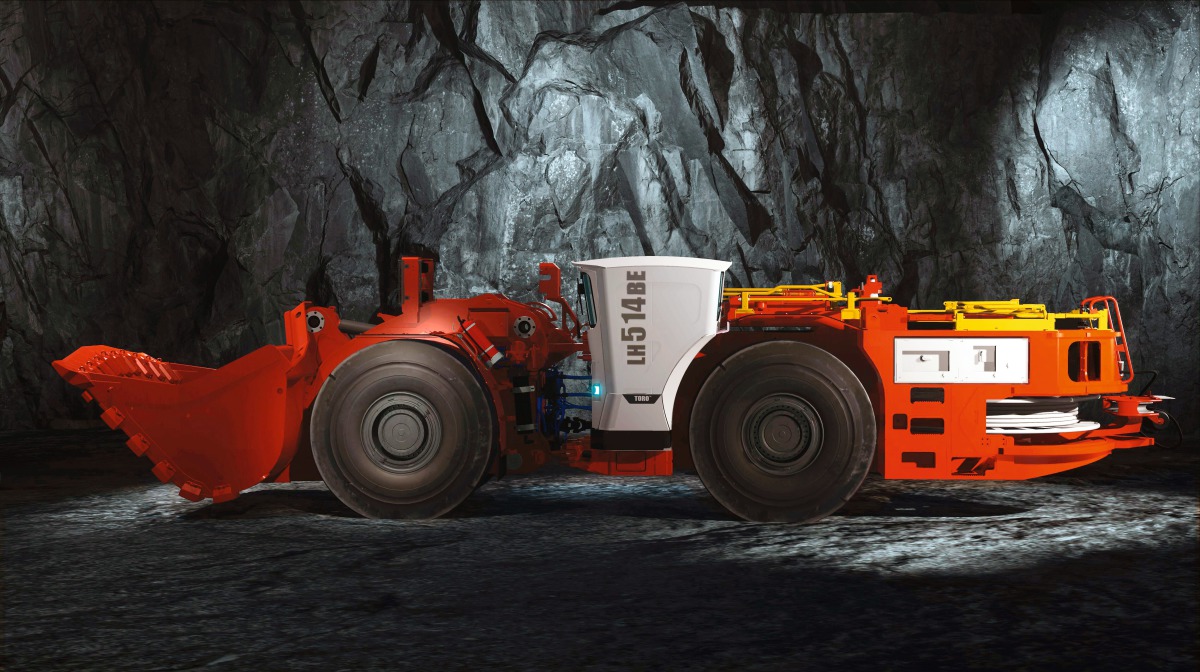 The new Toro™ LH514BE
© Sandvik

The new Toro™ LH514BE

© Sandvik

Toro™ LH514BE looks like a traditional electric loader while in operation, trailing cable connected to the mine electric grid, but the technology is not ordinary. When this loader needs to be moved to another area or to the maintenance bay, the difference is clearly visible: the power cable is disconnected from the electric grid. While the operator drives the loader to the new location, Toro™ LH514BE gets its power solely from its battery. This battery-assist enables easy relocating and suitability for ramp drive.
Less heat, less CO2 – and no stops for refueling
One of the noteworthy features of Toro™ LH514BE is the elimination of refueling or recharging stops. There is no diesel engine that would require fueling, and the battery does not need to be swapped because it is recharging during operation. The loader produces no exhaust emissions and significantly less heat than conventional equipment based on combustion, supporting mines in improving sustainability by reducing CO2 emissions. As a battery chemistry, Toro™ LH514BE utilizes Lithium-Iron Phosphate chemistry (LiFePO4 or LFP) which is a fit-for-purpose choice for underground mining environments.
AutoMine® compatible loader with built-in intelligence
Toro™ LH514BE is available with Sandvik's high-performing, robust and comprehensive automation system AutoMine®. With AutoMine®, a fleet of equipment can be converted into a high-performing autonomous production system, providing significant safety and productivity improvements for mine operations. Toro™ LH514BE can be delivered with AutoMine®, or the system can be easily retrofitted later during the loader's lifetime.
As standard, the loader features Sandvik's intelligent control system and a 7-inch touchscreen display, providing easy access to data. General battery health and status monitoring data as well as battery charge information is also available on the control system diagnostics. As usual in Sandvik's large loaders, the integrated weighing system (IWS) option measures payload data and records the results to My Sandvik Digital Services Knowledge Box™. The Knowledge Box™ transfers the data to the My Sandvik internet portal for visualization of fleet health, productivity and utilization. The OptiMine® solution can also use transferred data for improving mining process efficiency.
50 years of Toro™ loaders and trucks
Sandvik is currently celebrating the 50-year journey of Toro™ loaders and trucks. The new Toro™ LH514BE is yet another example of mining equipment designed to be safer, stronger and smarter – today and during the years to come.