The new Trio® TC84XR live-shaft cone crusher
High performance in crushed ore and quarry rock application
W‌‌‌eir Minerals has upgraded its range of Trio® TC live-shaft cone crushers. The Trio® TC84XR features all the robust design elements that have made live-shaft crushers a fixture of the mining and sand and aggregate industries for generations, while also incorporating the latest technology to ensure it remains integral to flowsheets long into the future. Engineered to perform in the most extreme applications, the Trio® TC84XR crusher is robust and easy to maintain and operate. It reliably delivers high crushing force and high performance in primary, crushed ore and quarry rock applications.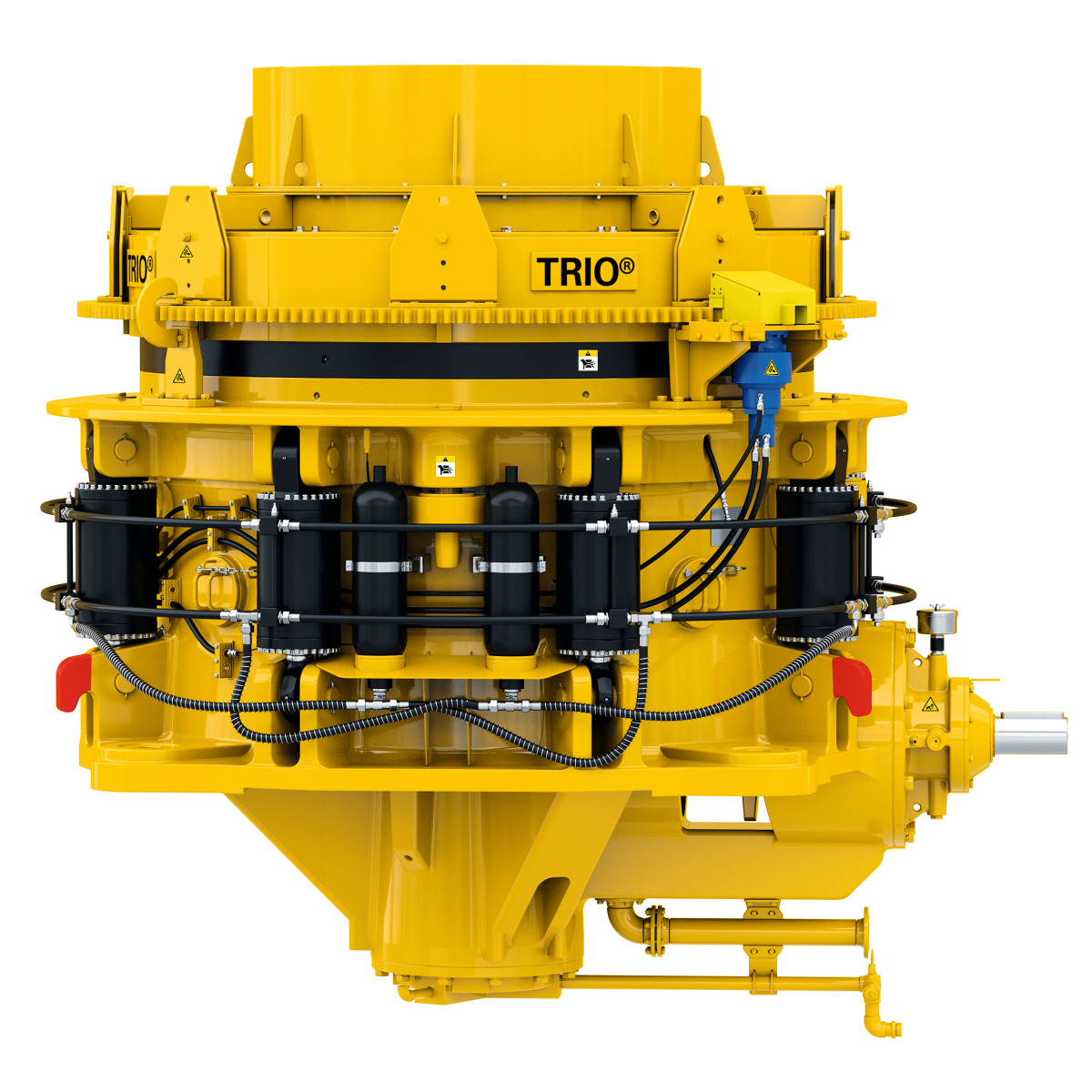 The new Trio® TC84XR live-shaft cone crusher
© Weir

The new Trio® TC84XR live-shaft cone crusher

© Weir

"The Trio TC cone crushers' live-shaft design has been proven to perform in heavy-duty secondary and tertiary crushing applications. We wanted to build on this strong foundation. While the TC84XR may seem familiar on the outside, we've upgraded its design and control functionality. The motor is larger and it has a much higher crushing capacity compared to equivalent sized crushers," Mark Utecht, Weir Minerals' Director of Comminution Engineering says. "We now have an incredibly robust, powerful and technologically ad­vanced crusher that is easy to operate, has a low wear rate and uses less energy, which ultimately lowers operating costs," he continues.

While many OEMs have made the decision to discontinue their live-shaft cone crushers, Weir Minerals has resisted this trend, believing that – because every mining and sand and aggregate operation is different – there can't be a one-size-fits all approach. There are some applications and situations where pedestal (fixed-shaft) style crushers may be the more appropriate solution, which is why Weir Minerals continues to manufacture both the TC live shaft and TP fixed shaft style machines.

"The combination of the Trio TP and TC fixed and live-shaft cone crushers ensures that Weir Minerals continue to offer their customers the right technology, regardless of their site structure, operating conditions or application," Mark Utecht, Weir Minerals' Director of Comminution Engineering said. Trio® live- and fixed-shaft cone crushers are made for modern mines and quarries with advanced hydraulics, wear resistant material and the latest technology.

Replacing existing live-shaft style machines on site with the Trio® TC84XR crusher is now a straightforward process because it has very similar dimensions and is a comparable weight to its live-shaft predecessors. And because it produces the same product, downstream changes aren't required, which isn't the case when replacing a live-shaft style machine with a fixed-shaft style machine. In other words, there is no need to re-design existing circuits.

The ability of the TC84XR crusher to handle variable feed and crush pebbles is also partly a result of its large motor; it's been designed with higher power capability than comparable cone crushers. Ultimately, this translates to a higher potential crushing force and therefore increase in production. Another feature that allows it to handle variable feed, as well as deal with tramp material safely, is the fully-automated tramp-release and setting recovery system. The tramp release hydraulics can also be used to safely clear the crushing chamber should a sudden disruption in plant power cause a shut-down of the cone crusher.

The socket assembly has been redesigned to improve sealing, which has optimised functionality and manufacturability by reducing the machining setups of the socket and seal rings. The Weir Minerals comminution team has also redesigned the countershaft assembly to remove welding and machining, while simultaneously improving venting and the dust seal.

The Trio® TC84XR crusher, like the range of TP series cone crushers, can be fitted with ESCO® wear parts, designed with superior ESCO® alloys, they can be custom designed based on customer specific requirements.