New high capacity wheeled crushing systems
The new Terex® high-capacity, all electric wheeled crushing systems are designed to deliver and built to last. They're quick to set up and dismantle, as well as easy to operate.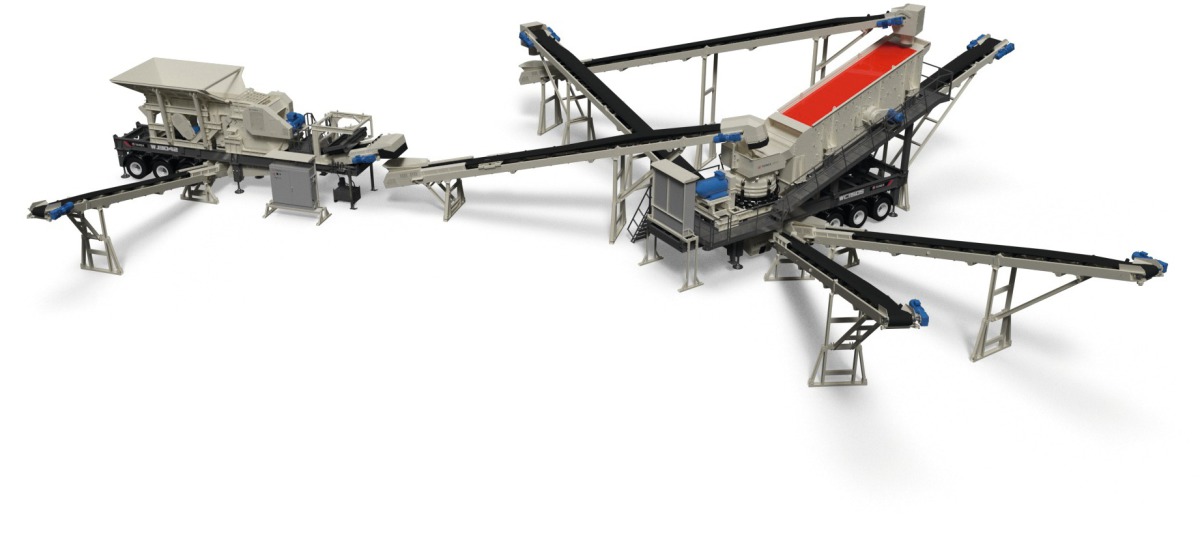 Terex® WJ3042 and WC1150S
© Terex MPS

Terex® WJ3042 and WC1150S

© Terex MPS

The Terex® WJ3042 is a high performance wheeled jaw crusher plant. Incorporating the aggressive Terex® JW42 jaw crusher and a heavy duty vibrating grizzly feeder, the Terex® WJ3042 gives optimum production. Its compact size, quick set up times, ease of transport and simple maintenance make the Terex® WJ3042 ideal for quarrying, mining, demolition and recycling applications. The Terex® WC1150S Cone-Screen plant is a high performance, medium sized wheeled crushing-screening system. At the heart of the plant is the 225 kW Terex TC1150 cone crusher with a modern automated control system. Its crushing action provides excellent capacity, high reduction and good product cubicity for the production of high quality aggregate and sub-base materials. A level sensor over the cone crusher regulates the feed.

The WJ3042 and WC1150S are available as stand-alone plants or as part of a multi plant system with product conveyors for a complete crushing and screening solution. All plants and conveyors are designed to fit in standard containers for easy transport overseas or on the road. The entire system with conveyors can be transported in 9 containers. Once on site, each assembled plant can be transported in a one piece tow. The systems are supplied with hydraulics for simple and easy installation.