STEINERT magnets protect mining equipment from damage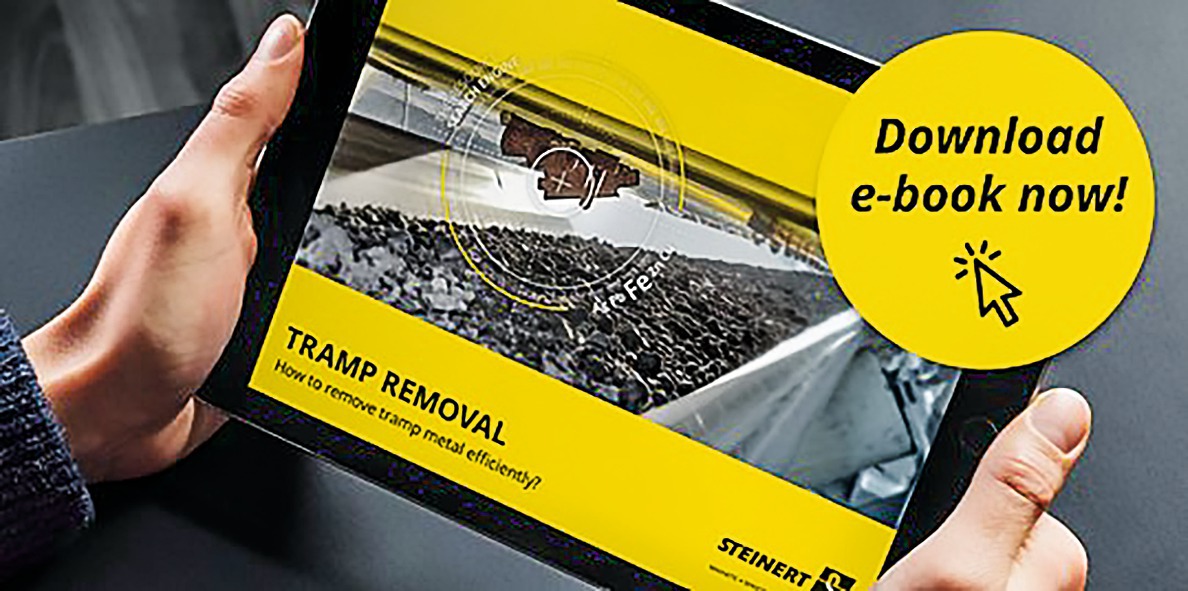 The new e-book from STEINERT
© STEINERT

The new e-book from STEINERT

© STEINERT

Equipment used to recover bulk materials suffers serious damage from tramp iron, such as wires, nuts, bolts or excavator teeth. The new e-book from STEINERT about tramp removal explains how to select the right equipment for the right application.

"All equipment used in the recovery of minerals needs to be protected from collisions with tramp iron in order to reduce wear and downtimes and, of course, to avoid huge repair costs," advises Kai Bartram, Head of Mining Europe, Africa, Asia at STEINERT. Sorting specialist STEINERT offers various oil and air-cooled magnets and metal detectors for this purpose. With several thousand of its magnets in use today, for over 130 years STEINERT has been one of the leading suppliers of elements to protect against unwanted metallic components in equipment used to recover e.g. coal or gold ore.