Sustainability connects
ScrapeTec presents innovations
On 1 December 2021, ScrapeTec had the opportunity to set up its own booth at the BEUMER Group and to present internally to all those responsible from engineering, sales and service at the BEUMER Group the sustainable ScrapeTec solutions around the transfer point at the Beckum site. The inventor, and ScrapeTec founder Wilfried Dünnwald, head of sales Thorsten Koth and the technical employee Alexander Born were available the entire day for all questions relating to the products.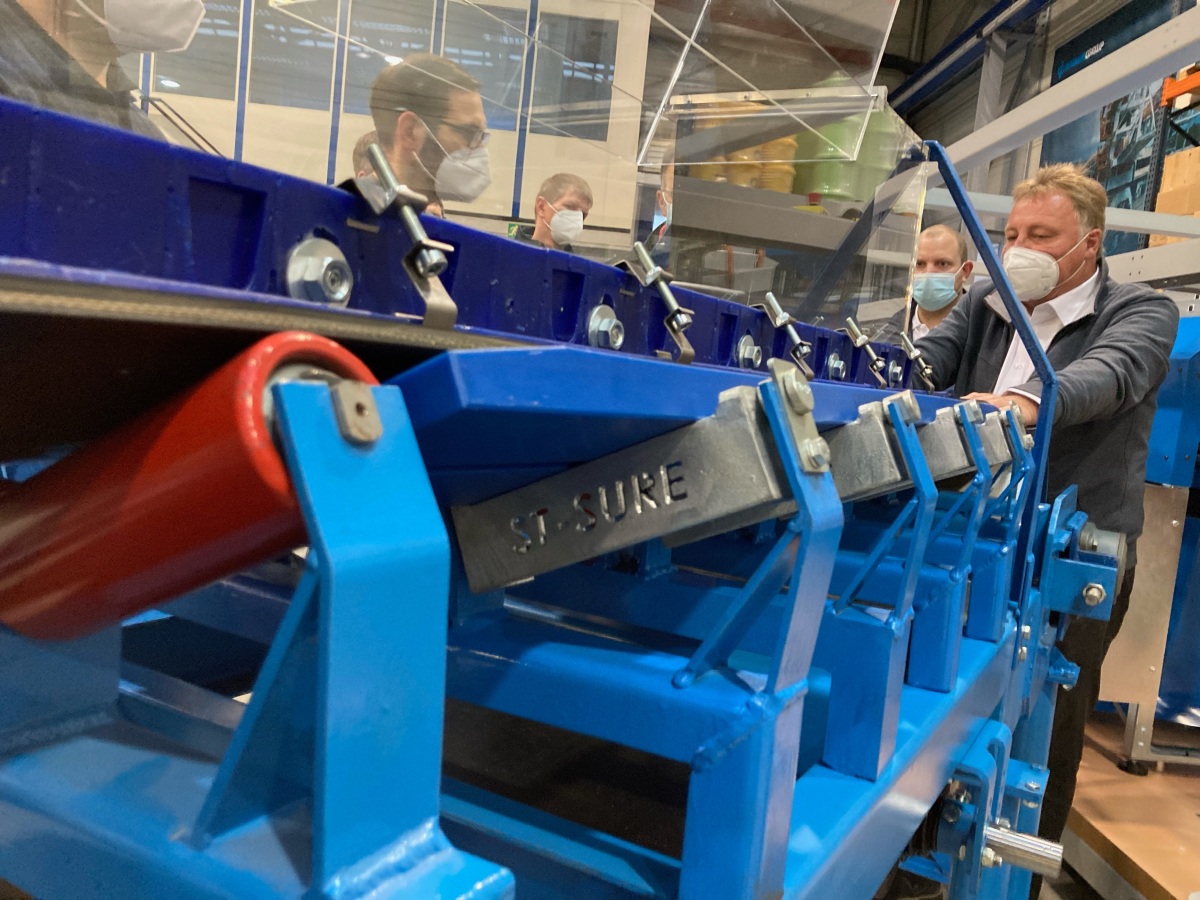 1 Contact-free sealing with AirScrape
© ScrapeTec

1 Contact-free sealing with AirScrape

© ScrapeTec

The background to this invitation was a project of the Knauf Group in Russia, where, at the customer's request, the new AirScrape conveyor skirting was integrated into the plant extension for which the BEUMER Group was responsible. The project managers at BEUMER were able to convince themselves by the sustainable effectiveness of the AirScrape and see the potential of the innovative sustainable products from ScrapeTec.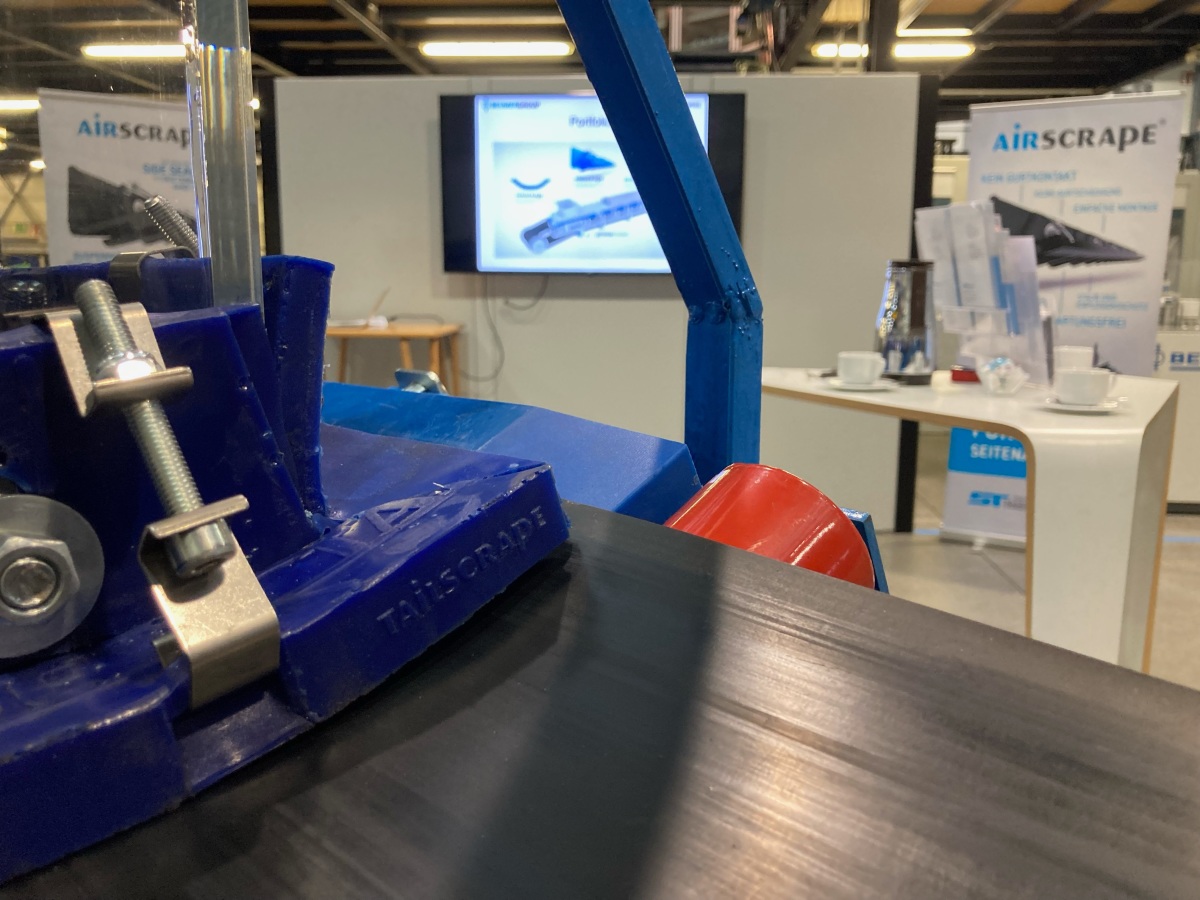 2 TailScrape seals the rear end
© ScrapeTec

2 TailScrape seals the rear end

© ScrapeTec

ScrapeTec Trading GmbH, with its innovative solutions for all things around conveyor belt transfer points system, made an important contribution to sustainability with their focus on AirScrape. The contactless chute seal skirting, avoids the generation of dust and material spills avoiding excessive cleaning, but also reducing the maintenance costs to almost zero. The well-known wear and tear, as well as the abrasion on conveyor belts are a thing of the past. At the BEUMER Group, sustainability is one of the company's own core values – the aim is to find the perfect balance between ecology, economy and social responsibility offering innovative solutions to their customers. The products are rated according to the point system geared towards sustainability – the BEUMER Sustainability Index. The AirScrape conveyor skirting, the TailScrape rear seal and other innovations relating to the transfer point meet these requirements.

The integration of sustainable ScrapeTec products in BEUMER concepts for conveyor systems will depend, among other things, on an economic argumentation over the first years of operation. This is because demonstrating long-term cost savings compared to higher acquisition costs always makes it easier for customers to make a decision.