Additional highlights
Trade shows convince with strong programme
On 29 and 30 March 2023, the new trade show year will also start in Dortmund for the world of bulk solids, processes and recycling. For the spring date, the combination of the three trade shows SOLIDS, RECYCLING TECHNOLOGY and PUMPS & VALVES promises a high-quality supporting programme in addition to renowned exhibitors. Well-founded expert lectures and planned theme routes will inform the trade public about trends and solutions focusing on sustainability, digitalisation and process optimisation. By presenting live explosions on the open-air site, the organiser will set additional highlights for the visitors.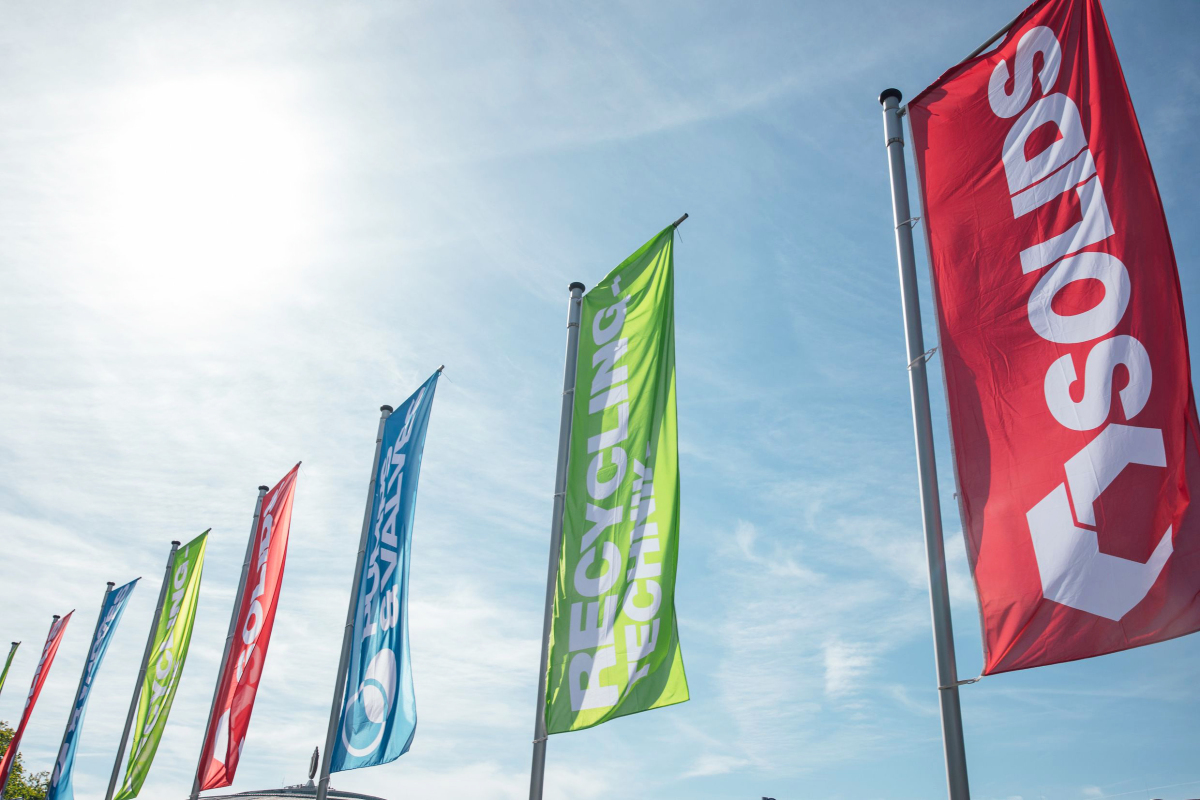 On 29 and 30 March 2023, the new trade show year will also begin in Dortmund for the world of bulk solids, processes and recycling
© Easyfairs
On 29 and 30 March 2023, the new trade show year will also begin in Dortmund for the world of bulk solids, processes and recycling
© Easyfairs
"With the focal points on both days of the fair and our sophisticated lecture and supporting programme, we ensure a high level of knowledge transfer together with our industry partners," Anna Lena Sandmann, responsible from the organiser Easyfairs Deutschland GmbH, is certain. The organiser is responding to the current needs of companies and will focus on process optimisation, digitalisation and sustainability at SOLIDS, RECYCLING TECHNOLOGY and PUMPS & VALVES on 29 and 30 March 2023 in Dortmund. Occupational safety, fire and explosion protection will also not be neglected at the three trade shows. In numerous lectures, experts from industry and research will shed light on hot topics in the sectors. The organisation is still in full swing and many well-known partners and exhibitors have already announced their participation for next spring. These include Atlas Copco, Eurodur GmbH and Vibrowest Italiana Srl. Visitors can already secure their trade show ticket in advance for the exchange of information.
Strong partners provide impetus
The stages of the Solutions and Innovation Centres will once again be busy in March. Experts from different fields will present trends and solutions and then invite the audience to talk to them personally. Some important key topics of the lecture blocks have already been determined and are waiting for an interested trade audience. Renowned trade show partners from industry, education and research organise the top-class lecture panels and guide the audience through the programme. Among them, for example, Graf Holding GmbH, whose raw materials manager Dr. Dirk Textor will accompany the contributions on the topic of "Materials and chemical recycling – opponents or partners? Or the Fachverband Textilrecycling, which together with the Deutscher Abbruchverband (German Demolition Association) is dedicated to the recycling of building materials. Several renowned teaching and research institutes, among others, are involved in some of the top topics of the bulk solids industry. For example, the Technical University of East Westphalia is assisting the Food Panel, the Bergische Universität Wuppertal is looking after "Dust release during the handling of powders, granulates and bulk solids" and the Faculty of Bio and Chemical Engineering at the Technical University of Dortmund is accompanying the "Innovative solutions for continuous solids process technology".
New Impuls Center stage looks beyond the horizon
The lecture programme in Hall Five is completely new this year. The Impuls Center Stage there provides space for a change of perspective and shows innovative ways to corporate success. Key note speakers from outside the industry will also have their say, including two very unusual speakers. In the key note "YNWA – You'll never work alone", former professional footballer Erik Meijer and leadership expert Dr. Holger Schmitz will provide insights into their profession and draw inspiring parallels between successful companies and professional football.
Themed routes and explosive highlights
Those who would like to get an overview on their own will find their way around the exhibition's planned theme routes. Along these, visitors will meet selected exhibitors and receive information on important issues. In addition to details on sustainability or process optimisation, the tours also offer valuable aspects on digitalisation or industrial fire and explosion protection. The latter will find its explosive climax on the outdoor area of the fair. Here, REMBE® GmbH Safety + Control and IND EX® e.V. will be staging impressive live explosions on both days, providing an impressive demonstration of the risks that lurk in everyday industrial life. Several times, visitors can watch the extraordinary spectacle up close and yet at a safe distance outside.
The starting signal for registration has been given
It is already clear that a visit to the technology fairs in spring will once again be worthwhile. Online registration for SOLIDS, RECYCLING TECHNOLOGY and PUMPS & VALVES on 29 and 30 March in Dortmund is open and anyone who wants to benefit from the strong programme should secure their trade show ticket right away.