CONEXPO-CON/AGG, IFPE app to help attendees navigate biggest show ever
09.03.2023
With more than 64 acres of exhibit space at North America's largest construction show, attendees can have a challenge finding their way around the show floor.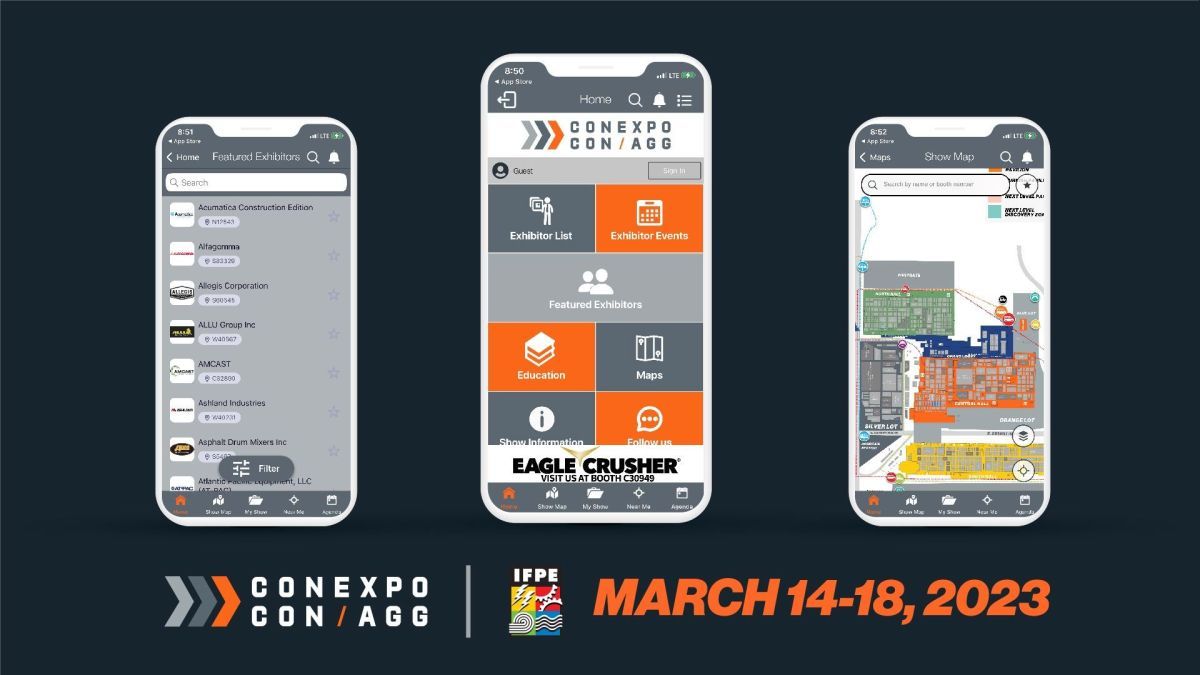 © CONEXPO-CON/AGG
Enter the CONEXPO-CON/AGG and co-located International Fluid Power Expo (IFPE) mobile app for both iOS and Android, a free download for attendees to help them find their way around the show and catch what they came to see. "There are more than 1800 exhibitors spread out over 64 acres of indoor and outdoor exhibits and only 5 days to see it all," said CONEXPO-CON/AGG Show Director Dana Wuesthoff. "The app really helps attendees find the exhibits they're searching for. Less time searching means more time discovering."
The app connects the exhibitor directory with the show floor map, lets attendees make a plan for what they want to see when they get there, and lets attendees keep notes on what they saw to review when they get home. Additionally, for those attending education sessions at either show, the app will allow users to view sessions and check on their educational experiences. Also, with there being so many events going on at the shows, users can see what is happening, when, where, and make sure they get there.
"We spent a lot of time listening to feedback people who came to the show in 2020," said IFPE Show Director John Rozum. "When combined with all the transit options in and around the show, CONEXPO-CON/AGG and IFPE 2023 will be the simplest, easiest to navigate, most attendee-experience-focused show we've ever put together."