Fast and perfect sample preparation for ore and geology laboratories
10.11.2022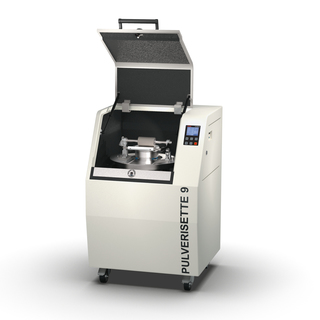 Vibrating Cup Mill PULVERISETTE 9
© FRITSCH

Vibrating Cup Mill PULVERISETTE 9

© FRITSCH

The FRITSCH Vibrating Cup Mill PULVERISETTE 9 offers many practical advantages in all areas in which hard, brittle and fibrous material must be ground extremely quick down to analytical fineness. It is indispensable for fast sample preparation, for example in ore and geology laboratories, mining and metallurgy, ceramics industry, infrared and X-ray fluorescence analysis.

The PULVERISETTE 9 is very powerful, especially quiet, simple to operate, quick to clean and has a well-conceived drive concept and the grinding set is safe and easy to tension.

Advantages of the Vibrating Cup Mill PULVERISETTE 9

· High power with well-conceived drive concept

· Extra-fast grinding with up to 1500 rpm

· Grinding sets in 5 different materials and 3 different sizes from 50 ml to 250 ml volume are available – for each application the suitable one

· Especially safe hood locking

· Complete soundproof lining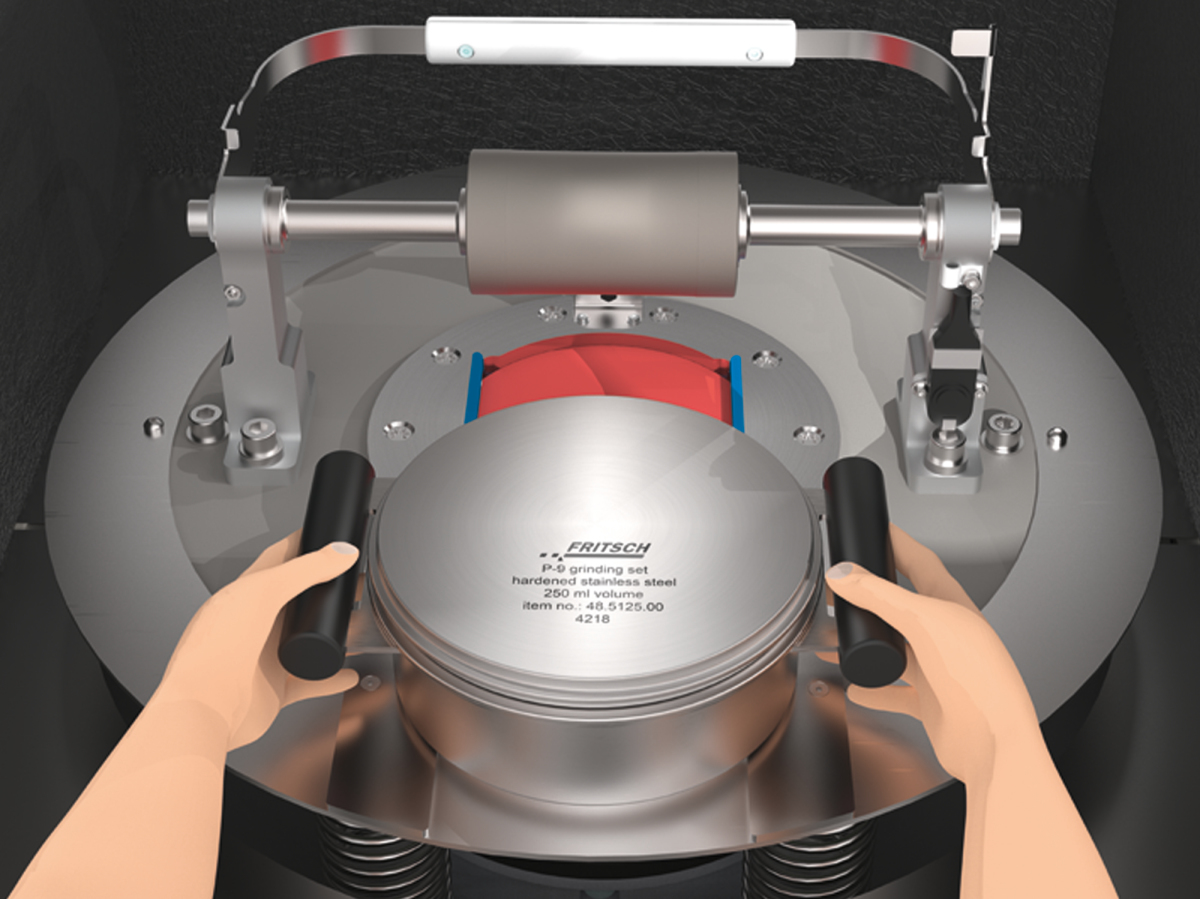 Especially ergonomic handling
© FRITSCH
Especially ergonomic handling
© FRITSCH
Easy working
No similar mill offers a more convenient operation: The working position is ergonomically optimised; the ease of cleaning is without match. The grinding sets are especially light and are equipped with heat insulated handles, and do not have to be placed directly on the vibrating plate in the centre of the mill. The grinding set is simply placed on the guide rail, an anti-rotation lock enables easy movement to the final position and the safety switch checks the firm position. This protects your back and saves energy and time. The grinding set is tensioned in seconds using a well-thought out one-hand lever.
Especially well-arranged and intelligent
The setting of the grinding time precisely the second, the pause periods and rotational speed as well as the programming and storage of grinding cycles is done via the self-explanatory multilingual menu navigation on the LCD display. A special detector automatically recognizes when you use a grinding set made of agate and reduces the rotational speed independently.
The FRITSCH Vibrating Cup Mill PULVERISETTE 9 can be testet. Even for the most difficult samples, FRITSCH carries out an individual sample grinding.
www.fritsch-international.com/disk-mills