Metso to deliver pressure filters and pumps to two iron ore projects in India
07.09.2023
Metso has been awarded orders to deliver concentrate dewatering filters and pumps to two iron ore projects in India. The combined order value exceeds € 10 million and was booked in the Minerals segment's second-quarter 2023 orders received.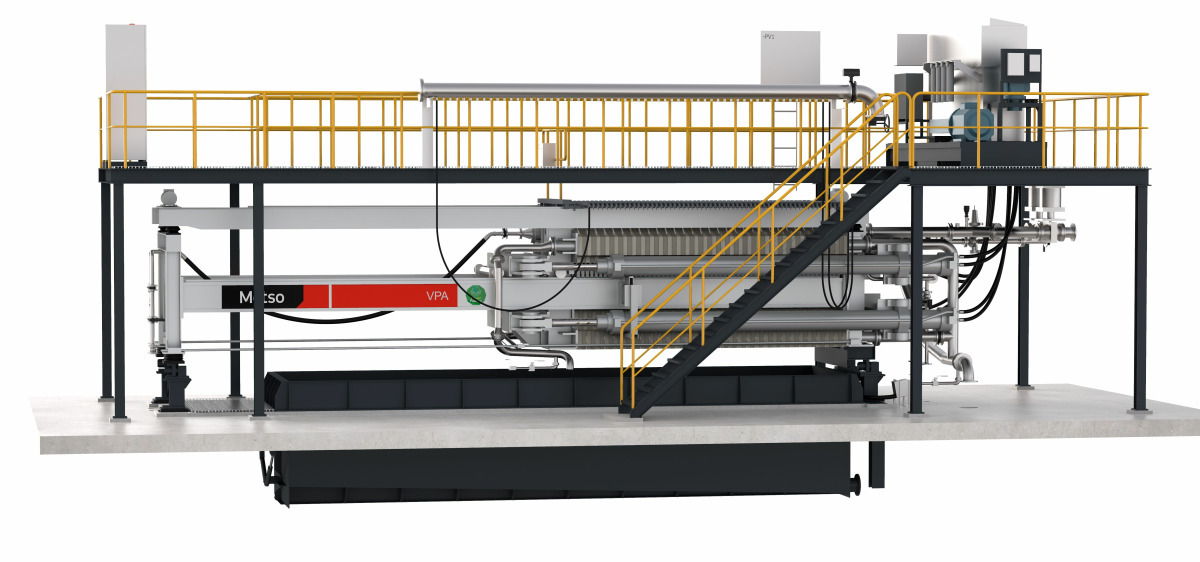 Metso VPA Filter
© Metso Metso's scope of delivery consists of the engineering, manufacturing and supply of several VPA pressure filters and filter feed pumps as well as spare parts. "We are pleased having been chosen to deliver the pressure filters to the two sites. The VPA filters are one of the most sustainable filters available and are classified as Planet Positive products because of their water and energy efficiency," explains Vijay Dhar, Vice President for Minerals Sales in the Middle East and India market areas at Metso.
Metso's filtration portfolio consists of 15 different filter types and a comprehensive service offering for various mining and industrial applications, with more than 5000 installations globally. The Larox® legacy is carried over in five filters in the portfolio. Over 80 % of the Metso filters are part of the company's Planet Positive portfolio, thanks to their energy and water efficiency.