QMS and GMRT Service enjoy highly successful MINEX Turkey exhibition
20.11.2023
Quarry Manufacturing & Supplies in conjunction with its authorised distributor in Turkey, GMRT Service, recently jointly exhibited at the MINEX trade show in Izmir/Turkey. Held from the 13 to 16 September, the mining, quarrying and minerals extraction exhibition attracted a wide variety of visitors, many of whom visited the QMS/GMRT stand. Here they were offered a warm welcome by the joint QMS and GMRT team who highlighted the two companies all-encompassing offering for the minerals extractive industries.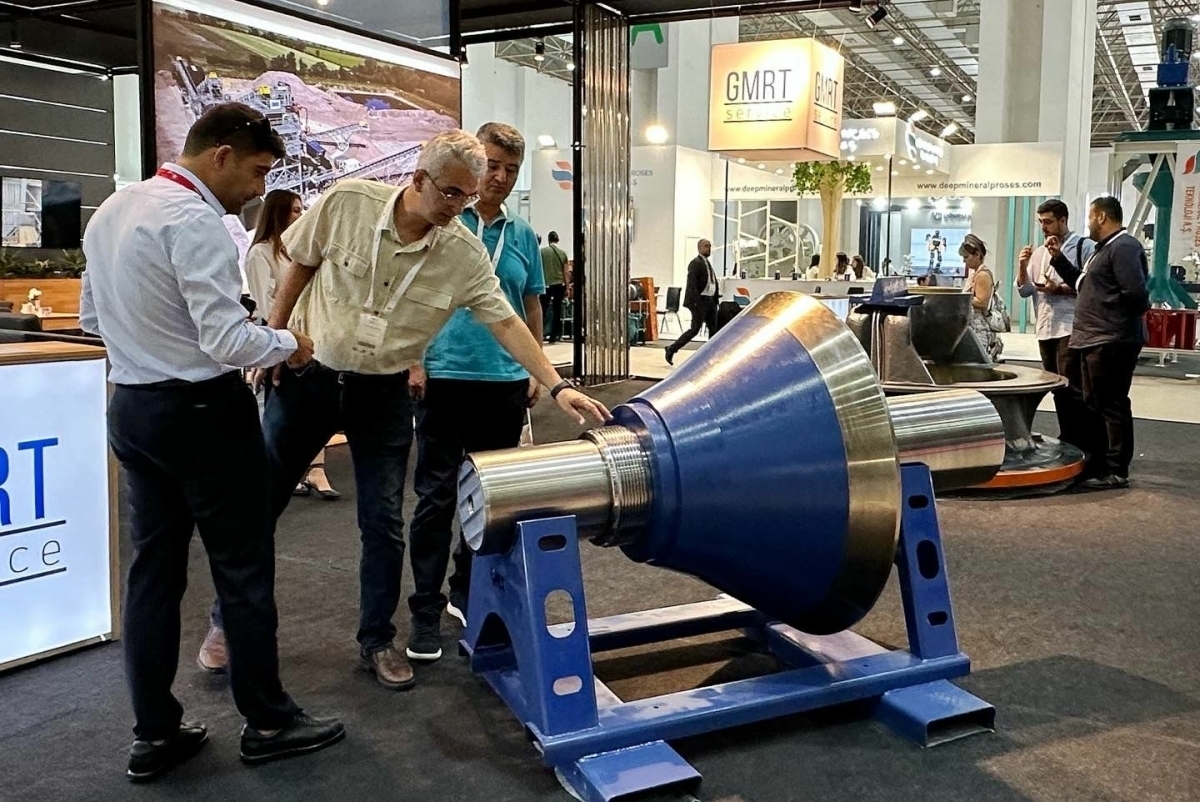 © QMS
Held bi-annually, Turkey's MINEX show has developed a reputation for providing a forum for equipment manufacturers, service providers, academics, government bodies and industry professionals from the mining, quarrying and mineral extractive industries. The exhibition has increased in importance in recent years due to the strategic location of Turkey regarding mineral deposits found in the country. Organised in conjunction with the Turkish Chamber of Mining Engineers, the show was recently held for the 10th time, the seventh, in Izmir.
Proudly exhibiting at MINEX was Quarry Manufacturing & Supplies along with its authorised distributor in Turkey, GMRT Service. At the companies stand was displayed a selection of the QMS offering, ideal for the requirements of Turkish customers involved in quarrying, aggregates production, mineral extraction and mining. The eye catching display included details of QMS bespoke plants in operation globally, crushers parts and spares, bronze bushes and other associated equipment. Specifically for the Turkish market, the two companies also had on display a selection of the QMS offering that are ideal replacement parts for the Sandvik CH660 and CH440 crushers. Additionally, and in order to help customers gain familiarity with its offering, QMS sent its own experts including Leanne Orgill and David Gee to assist the GMRT Service team at the show.
Professional partnership
By exhibiting at the MINEX show, QMS highlighted the importance of the Turkish market to the company along with supporting GMRT Service. Global Mining and Rock Technologies Service – GMRT – was formed by experienced Turkish mining engineers who have developed a niche supplying the very best solutions and equipment to the burgeoning Turkish mineral extraction industries. The self-avowed mission of the company is to provide equipment, facilities, spare parts, service and machinery of the best quality and optimum costs to organisations operating in the industry.
The Ankara based company now provides such services as crushing and screening plant design, equipment for the plant and plant installation. GMRT Service has also gained a reputation for providing high quality spare parts, enabling existing plants to be revised and improved upon, with crushing and screening plant optimisation being a main area of the company's expertise. In addition, GMRT Service also supports crushing and screening plants with spare parts, aftermarket care and service/repairs.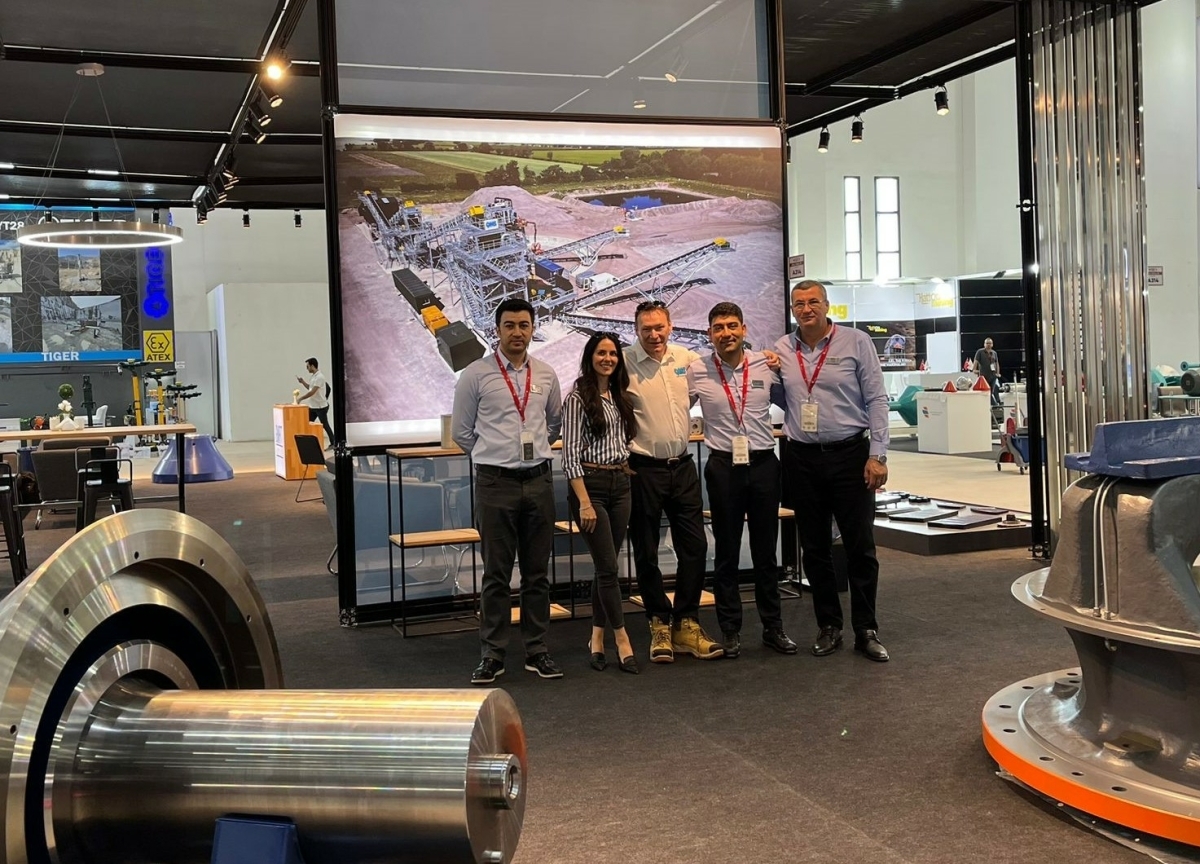 © QMS
"Turkey is proving to be a very important market for us, both in terms of designing and installing bespoke crushing and screening plants, supplying spare parts of the highest quality as well as servicing Turkish aftermarket requirements," explains Quarry Manufacturing & Supplies managing director Jonathan Beck. "We were pleased to enter into a mutually beneficial business relationship with GMRT Service, which has developed to become a full distributorship. Given the importance of the Turkish market, and close relationship we have with GMRT Service, we were proud to support and co-exhibit with them at the MINEX show."
GMRT Service reports that many orders were received at the show. These included spare parts for existing crushing and screening plants, new crushers and bespoke crushing and screening plants.