Terex MPS Webinar Series
09.11.2022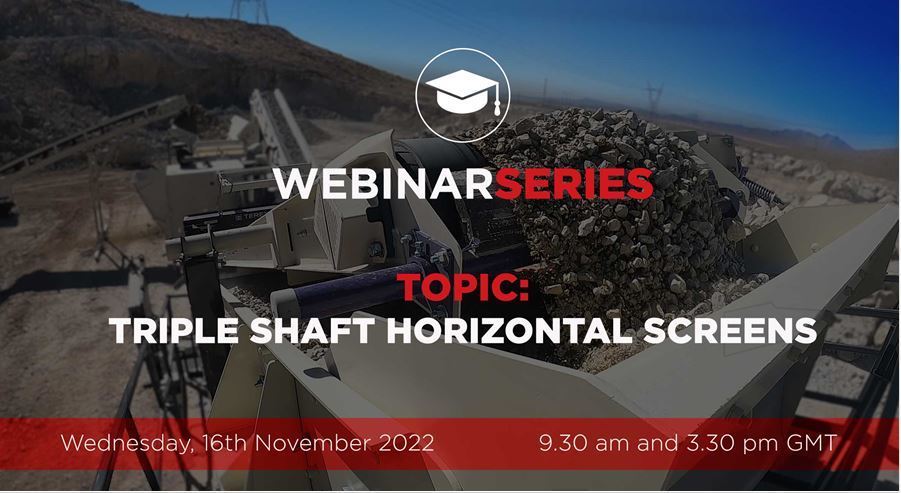 Terex will be hosting an informative walkthrough of the Terex Triple Shaft Horizontal screens range. This session will also provide attendees with an opportunity to put questions to our panel of Crushing & Screening Experts.

Date: 16th November 2022

Time: 9.30 am & 3.30 pm GMT

Duration: 1 Hour

The webinar will be delivered in English only.

Here you can also submit your questions ahead of the webinar.