Titanium in Paraguay
Found
Titanium in Paraguay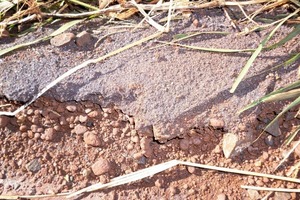 1 Titan kommt in reichlicher Menge entlang des Ostufers des Flusses Paraná vor # Titanium is a plentiful element along the eastern shores of the Paraná River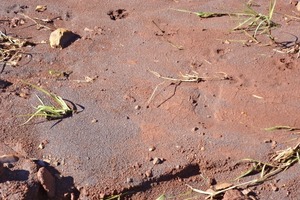 2 Titan wird im Boden und in Sedimenten im nahezu gesamten Ostteil des Landes gefunden # Titanium was found in the soil and sediments across most of the eastern part of the country
In 2011, the renowned geologist David Lowell discovered a large deposit of titanium, possibly the largest in the world, located in the Upper Parana River after an extensive search. After thorough sampling, it was confirmed that titanium is a plentiful element along the eastern shores of the Parana River and is found in the soil and sediments across most of the eastern part of the country.
It can be found in the mineral Ilmenite which is made of titanium oxide and iron oxide and can be recognized by its black color. This discovery prompted the creation of the company Metalicos y No Metalicos Paraguay, under the assumption that it could mine 5 to 10 million tons per year of titanium with a useful potential life of 100 years; the company in charge of the feasibility plan is a national subsidiary of CIC Resources Inc., which is directed by the American geologist David Lowell.
The pilot project is set atop the basaltic flows of the Upper ­Paraná in the village of Minga Pora, located...