V12S Basic
New dust binding machine in the portfolio
C‌ompanies in the demolition, construction site, material handling, recycling, quarry, mining, steel and cement works sectors often have to deal with the problem of heavy dust generation. Residents, clients and legislation are increasingly demanding solutions.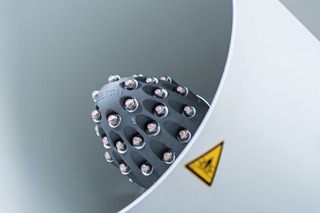 1 Axial nozzle head installed
© Nebolex

1 Axial nozzle head installed

© Nebolex

Polluters are legally obliged to reduce their dust emissions by means of appropriate measures. The use of dust binding systems and dust binding machines is therefore unavoidable. ­NEBOLEX Umwelttechnik GmbH is a sales partner for mobile dust binding machines from EmiControls.

Dust binding in the stationary and mobile area is the core business of NEBOLEX Umwelttechnik. For the most diverse applications, there are systems and machines with different configurations for testing – renting and/or buying. The latest machine in the portfolio of Nebolex Umwelttechnik is the V12S Basic. As the name suggests; technically necessary equipped with many options for further upgrading.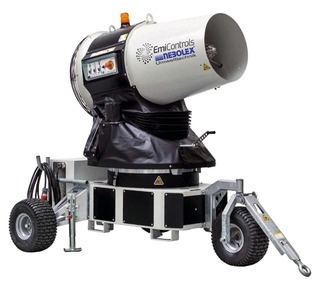 2 The new V12S Basic
© Nebolex

2 The new V12S Basic

© Nebolex

The patented nozzle head is installed axially in the turbine and achieves a significantly higher throwing distance than comparable nozzle configurations. The targeted fog jet is less susceptible to wind. The focus has been on the essentials, the machine is supplied without remote control, the swivel and height adjustment is manual. The throwing range is 30 – 65 m. The specially developed turbine is particularly quiet with a noise emission of 60 dB (A) within a 20 m radius.

Depending on the application, the different models from V7 to V12S to V22 have their advantages. NEBOLEX Umwelttechnik is available to answer questions about the individual machines and their optimal use, as well as for any service work that may be required. An extensive maintenance stock, of course in original equipment quality, reliably ensures quick assistance.