Vibration diagnostics
Service program especially for condition monitoring of vibrating screens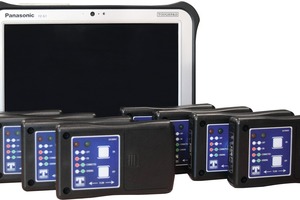 © Haver & Boecker Niagara
1 Innovative vibration analysis technology uses advanced diagnostics to help operations achieve maximum productivity

© Haver & Boecker Niagara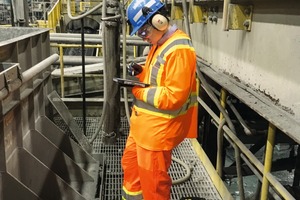 © Haver & Boecker Niagara
2 Vibration analysis can help detect abnormalities, that are impossible to spot visually, before they cause catastrophic failure

© Haver & Boecker Niagara
M‌ining and aggregates producer need reliable equipment. Unplanned maintenance and inefficient equipment can reduce productivity and negatively affect profits. That's why more and more turn to diagnostics to prevent issues with operational efficiency. Diagnostics technology has reached the point where it is possible to monitor vibrating screen performance to unprecedented levels of detail – in real time. Innovative vibration analysis technology uses advanced diagnostics to help operations achieve maximum productivity.
Haver & Boecker Niagara designed the Pulse vibration analysis service program specifically to monitor the health of vibrating screens to ensure optimum screening performance and equipment durability. The reporting and historical tracking of the machine's performance gives customers the information needed to maximize uptime and productivity.
The Pulse system uses an industrial-grade tablet computer that connects wirelessly with eight tri-axial sensors. The sensors attach to key places on the equipment and send up to 24 channels of data to the tablet, which displays a real-time view of the machine's orbit, acceleration, deviations and more. For an additional cost, the Haver & Boecker Niagara's engineering team will analyze the results. The team then provides the customer with a report that includes a thorough examination of the machine's performance and recommendations for improvement. If the results require further examination, a Haver technician will schedule an on-site inspection.
Haver & Boecker Niagara designed Pulse for easy setup and operation in difficult environments where screening takes place. Customers can store all vibration analysis reports electronically in an online database, the Pulse Information Portal. Haver & Boecker Niagara offers a three-year leasing option for its Pulse vibration analysis service program. The leasing options – basic and professional – fit small and large operations. The service program offers the following advantages:
Greater safety: Experienced producers know a safe environment is a productive one. Vibration analysis provides the information needed to keep machines running properly and safely. Thanks to the technology's Wi-Fi capabilities, technicians can stand a safe distance from the machine, collecting and monitoring screen performance data out of harm's way.
Less downtime: Vibration analysis can help detect abnormalities, that are impossible to spot visually, before they cause catastrophic failure. Even small irregularities can reduce screen performance or lead to expensive future breakdowns. Vibration analysis allows producers to manage performance problems before they occur through preventative maintenance.
Better productivity: Vibration analysis helps operations achieve maximum productivity levels through real-time data analysis – information that producers can use to optimize screening performance and increase their production. The systems also store a vibrating screen's historical data for easy comparison over time and insightful troubleshooting.