BEUMER Group acquires FAM GmbH
The Beumer Group, Beckum/Germany, one of the leading international manufacturers of systems in the field of conveying and loading systems, palletizing and packaging technology, sorting and distribution systems has acquired FAM GmbH, Magdeburg/Germany, a supplier of conveying systems and loading technology. The purchase agreement signed at the beginning of May was legally executed on 9 June 2022. This significantly strengthens the Beumer Group's market position in the large equipment sector as well.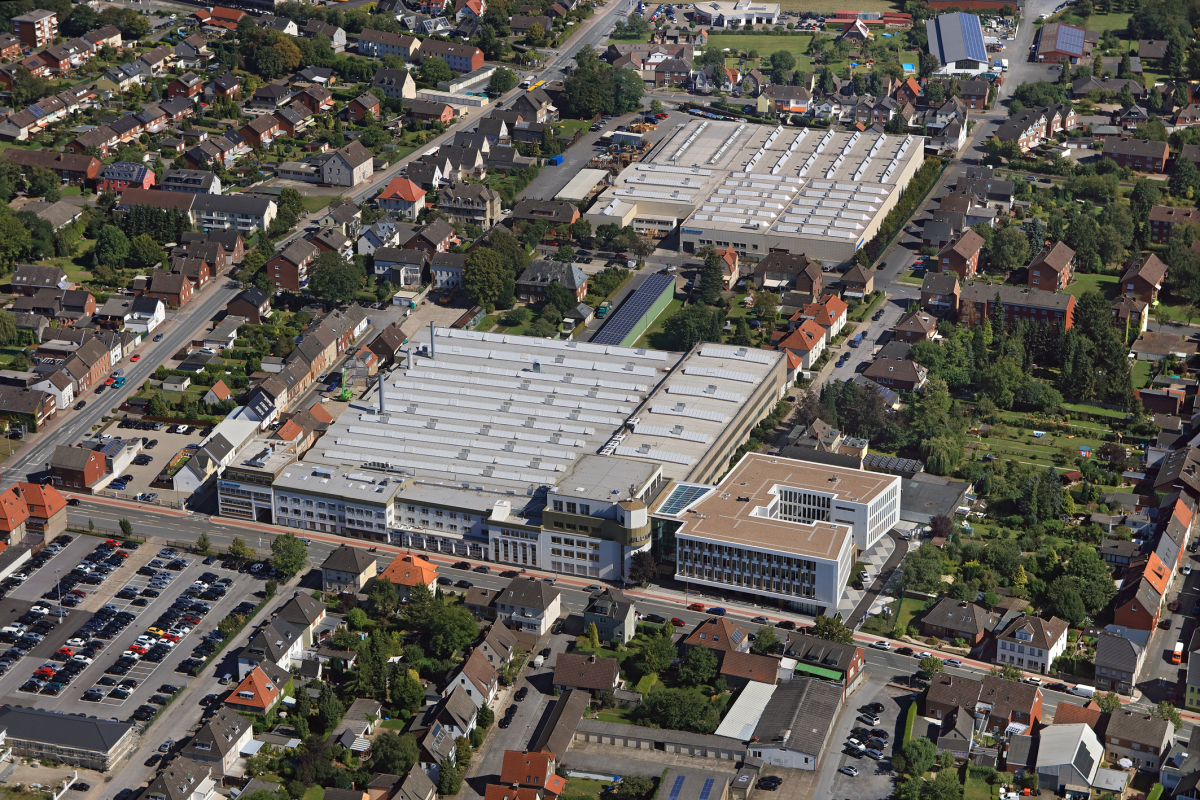 The headquarters of BEUMER Group in Beckum/Germany
© BEUMER Group
The headquarters of BEUMER Group in Beckum/Germany
© BEUMER Group
The FAM GmbH is one of the world's leading full-range suppliers of bulk materials handling and processing plants. The FAM GmbH successfully plans, designs, and manufactures turnkey plants and systems for mining, conveying, loading, and storing minerals, raw materials, and goods. In addition to the expansion of the portfolio, it complements the competence of the BEUMER Group in the project planning of plants with its know-how and global positioning. In addition to planning and engineering, FAM provides the entire value chain, including after-sales service to the Beumer Group. The BEUMER Group offers FAM a long-term perspective based on the highest quality, sustainability and innovation: For almost 90 years, the BEUMER Group, as a family-run and 100 % self-financed company, has been developing customised system solutions, including for the mining industry.