Cree, First Nations, plan expansion of sustainable mining
Mining raw materials in harmony with nature – the participants of the VDMA mining delegation trip to Canada at the beginning of April were able to find out more about this and establish initial contacts with high-ranking representatives of the Cree. The President of the Eeyou Communications Network, Director of Economic & Sustainable Development at Cree Regional Authority, Alfred Loon, personally gave the VDMA members an overview of how the expansion and development of mines on the territory of the Cree Nation can and should be done. Conservation and sustainability are top priorities. Projects are being developed here that could possibly also serve as a model for corresponding activities in Europe.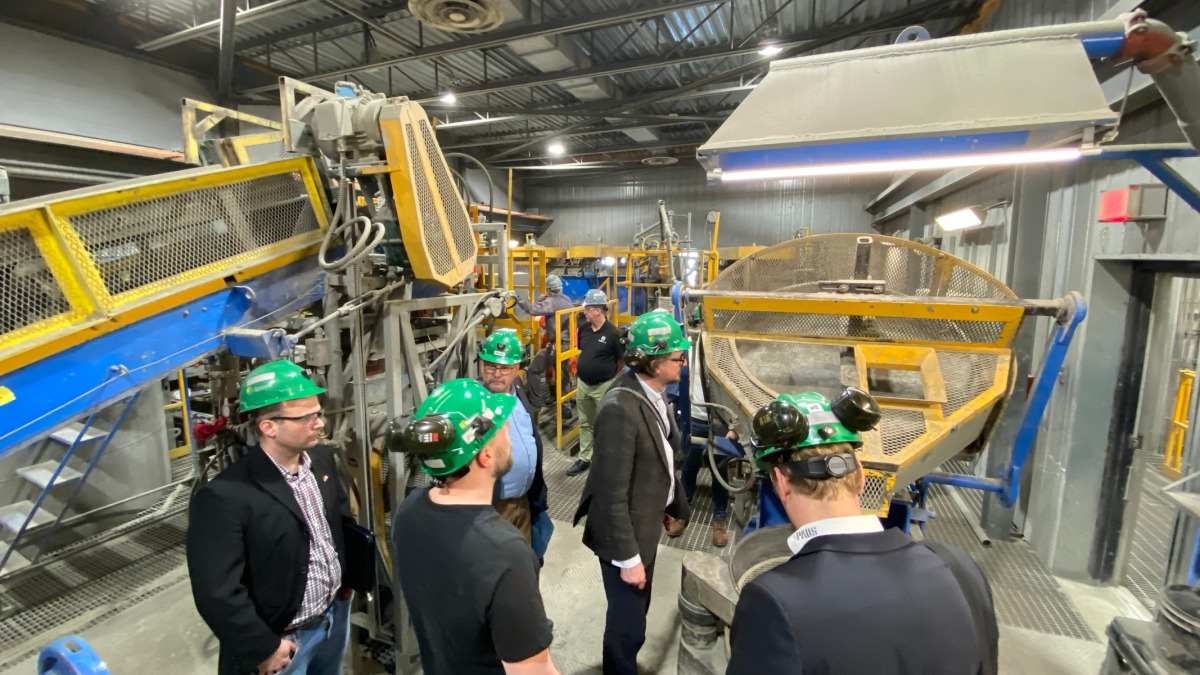 VDMA Mining delegation during their trip to Canada
© Stephan Oehme, VDMA
VDMA Mining delegation during their trip to Canada
© Stephan Oehme, VDMA
The delegation had a tight program to complete in Canada. The main aim was to find out about current projects and the state of development of the Canadian mining industry and to make contacts. A visit to the CIM Expo in Montréal with a German Pavilion was also on the agenda. Stops included Val d'Or in the province of Quebec with organizations such as MISA (Quebec Innovation Center) with its Innovation Zone, the largest Canadian open pit gold mine in Malartic, the CTRI – Centre technologique des résidus industriels in Rouyn-Noranda, CMAC-Thysen, Meglab, Moreau and the Mining School. Then on to Sudbury, the province of Ontario, The Centre for Excellence in Mining Innovation (CEMI), Norcat, MineConnect and the Vale S.A.
The delegation participants found the commitment of the stakeholders towards autonomization and electrification of the extraction processes remarkable. The extraction of raw materials as a central economic engine is widely accepted in Canada, also because environmental protection is increasingly being taken into account in project planning. A change has already taken place here, not least thanks to the First Nations. The return visit of a Canadian delegation to Germany is scheduled for as early as next September.