NEBOLEX Umwelttechnik GmbH
Dust binding in the industrial sector
Dust generation in bulk material processing is a major challenge for many companies. With NEBOLEX DuoFlex, NEBOLEX Umwelttechnik GmbH offers a permanently installed fogging system on a two-substance basis with the media water and compressed air as solution. The robust spray mist bars with integrated spray mist heads are mounted directly at the source of dust generation, e.g. belt discharge. Water is broken up into the finest water droplets by compressed air in self-priming spray mist heads. The result is a very fine water mist. The resulting larger total surface area of the water makes it possible to bind considerably more dust particles swirling in the air and to reduce dust generation to a minimum.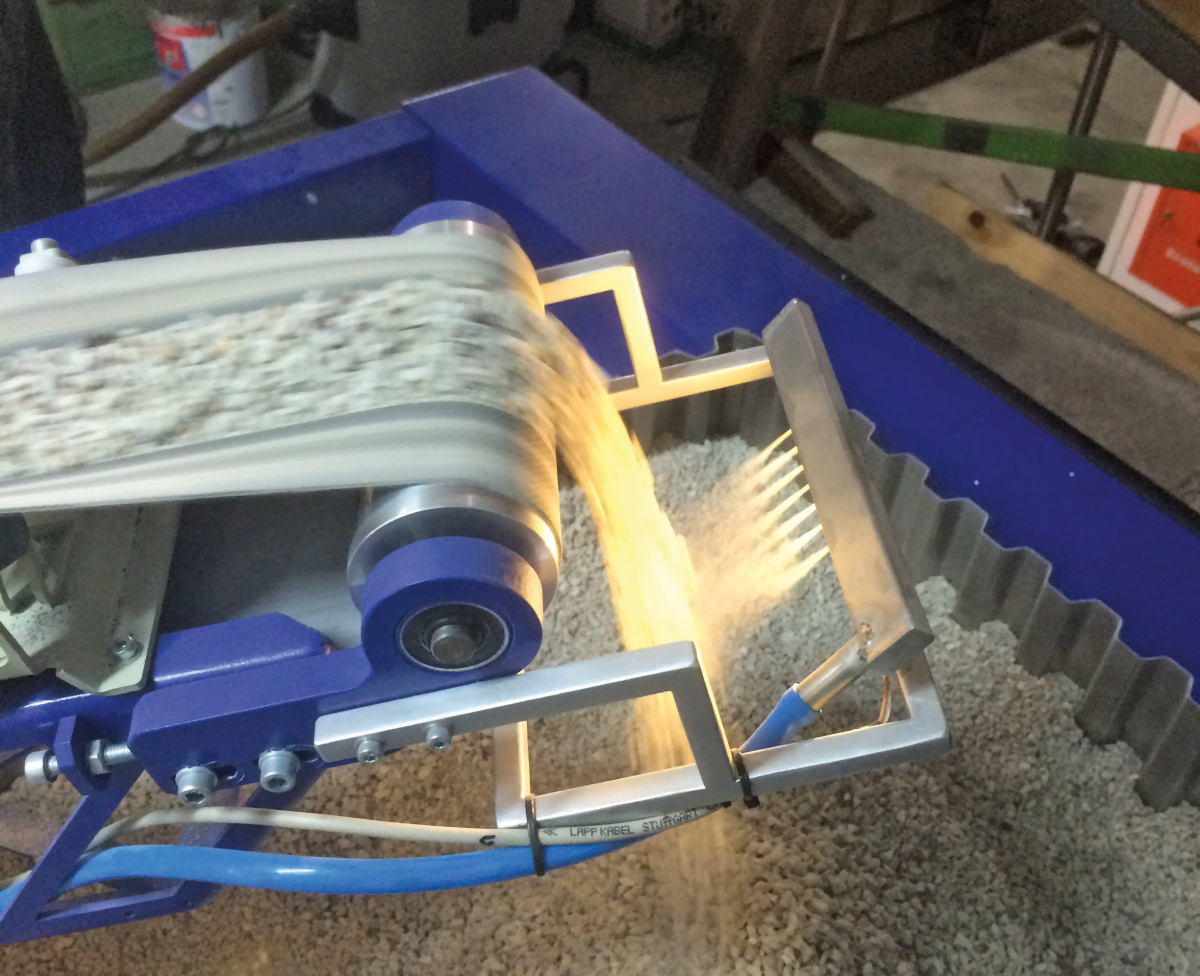 The exhibition model in scale 1:16
© Nebolex
The exhibition model in scale 1:16
© Nebolex
NEBOLEX Umwelttechnik GmbH will present a functional model for dust binding at the SOLIDS 2023 trade show on a scale of 1:16. The functional model on a small scale shows how NEBOLEX environmental technology works on a large scale.
The fogging of the feed hopper takes place in predefined cycles. The hopper is loaded with bulk material by a crane bucket. The gravel is further transported on a conveyor belt, with a movable belt transfer, as well as a stationary belt discharge. Both positions are also fogged. The bulk material is returned to the storage area via the second conveyor belt. The programmable logic controller makes it possible to program different fogging activities. In this way, fogging can be carried out at different times with a time delay and the fogging intensity can be controlled according to the volume of material.
Hall 5, stand M 08