SPECIAL bauma 2022
HAVER & BOECKER
NIAGARA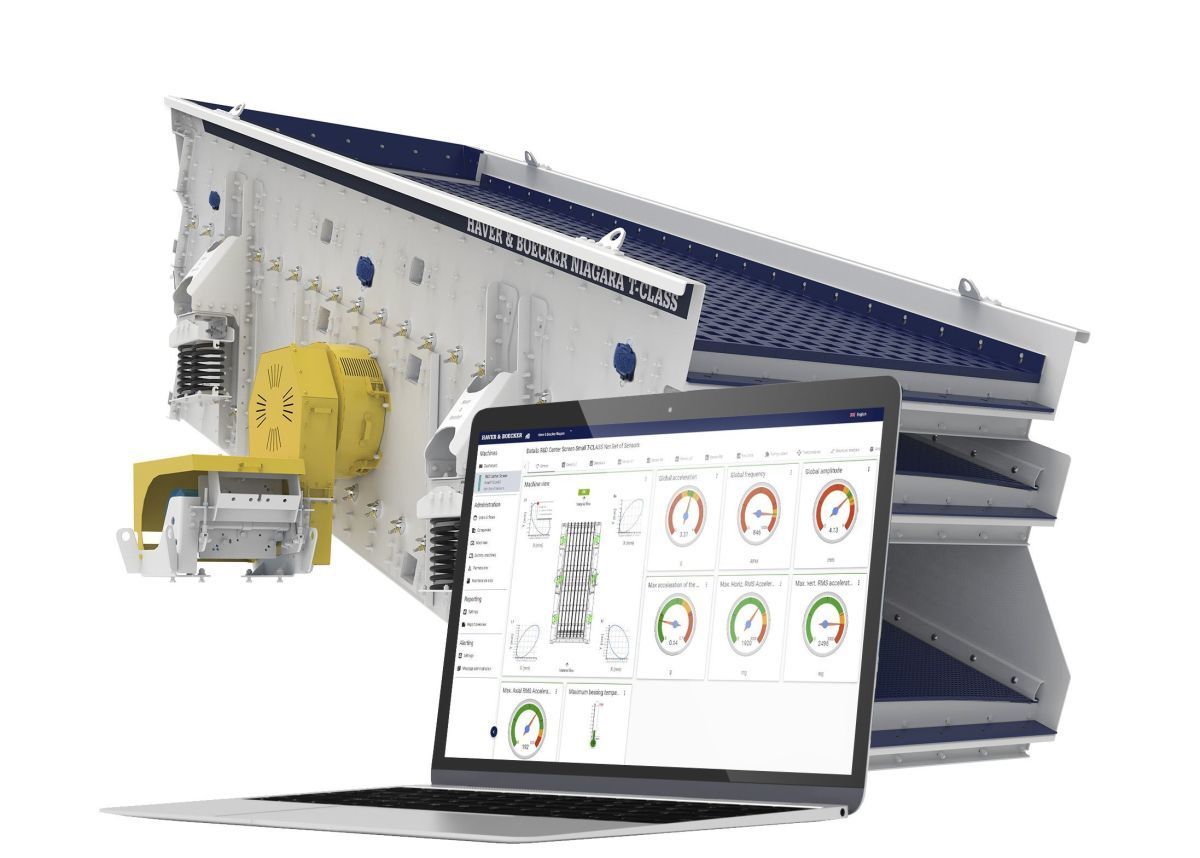 Pulse Condition Monitoring was specially developed for monitoring of vibrating screens
© HAVER & BOECKER NIAGARA
Pulse Condition Monitoring was specially developed for monitoring of vibrating screens
© HAVER & BOECKER NIAGARA
HAVER & BOECKER NIAGARA introduces the new generation of Niagara T-Class screening machines – a completely revised addition to the series of high quality two bearing vibrating machines. The new machine generation convinced with a whole range of technical innovations that extend the lifetime and reliability of the customers machine. Whether you're in mining, aggregates, industrial minerals or recycling – the new T-Class solves all challenges.

© HAVER & BOECKER NIAGARA

© HAVER & BOECKER NIAGARA

Pulse Condition Monitoring
As a leader in vibrating screen technology, HAVER & BOECKER NIAGARA developed Pulse Condition Monitoring specifically for monitoring the health of vibrating screens, using modern algorithms to provide accurate measurements and forecasts complemented by information that is easy to understand.
Booth B2.149