RM Group continues to expand in South East Asia
At the beginning of May, RUBBLE MASTER founded a new subsidiary RUBBLE MASTER SEA Pte. Ltd. in Singapore, expanding the company's worldwide coverage and the RM Family with a new presence in Asia.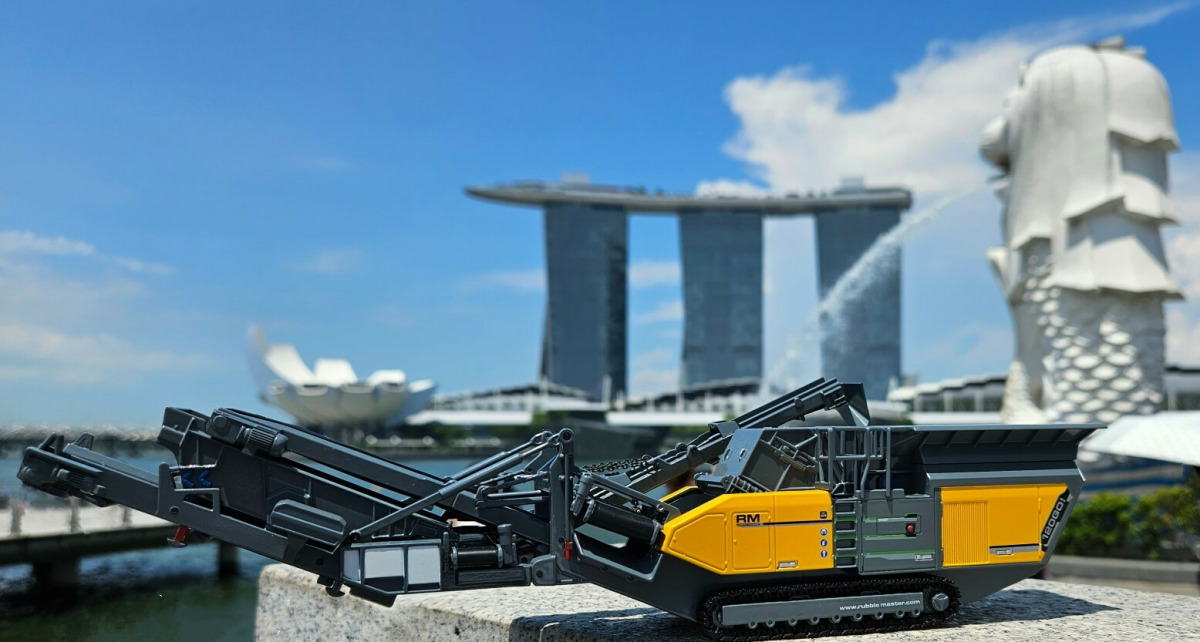 Model of RM crusher in front of Marina Bay Sands, Singapore
© Rubble Master

Model of RM crusher in front of Marina Bay Sands, Singapore

© Rubble Master

The dynamic dealer network supported by the new subsidiary in Singapore sees the RM Group take another step in strengthening its global presence and being as close to the markets as possible. "Sharing continuous growth and development with our dealers and customers leads us to a very positive outlook and we are looking forward to interesting projects and successful cooperations in the Southeast Asia," says Gerald Hanisch, CEO and founder of the RM Group. "The growing urbanization and new infrastructure projects in Asia result in an increased demand for high quality aggregates from recycling and natural rock applications. The new expansion in Asia is, therefore, a logical step we have made to be even closer to our dealers and customers. We provide customer-focused solutions, from small applications to entire machine trains," adds Günther Weissenberger, Managing Director and CFO.

Apart from establishing the new subsidiary in Singapore, RUBBLE MASTER recently appointed a new dealer in the Philippines, resulting in the initial sale of five RM machines. The new dealer just ordered five RM machines, which include RM 100GO! and RM 120X crushers, as well as RM MSC8500M-3D and RM MSC10500M-3DR screens and has high expectations for the future growth of the market.