New dump truck tres from Michelin
01.07.2021
High load capacity, durability and more efficiency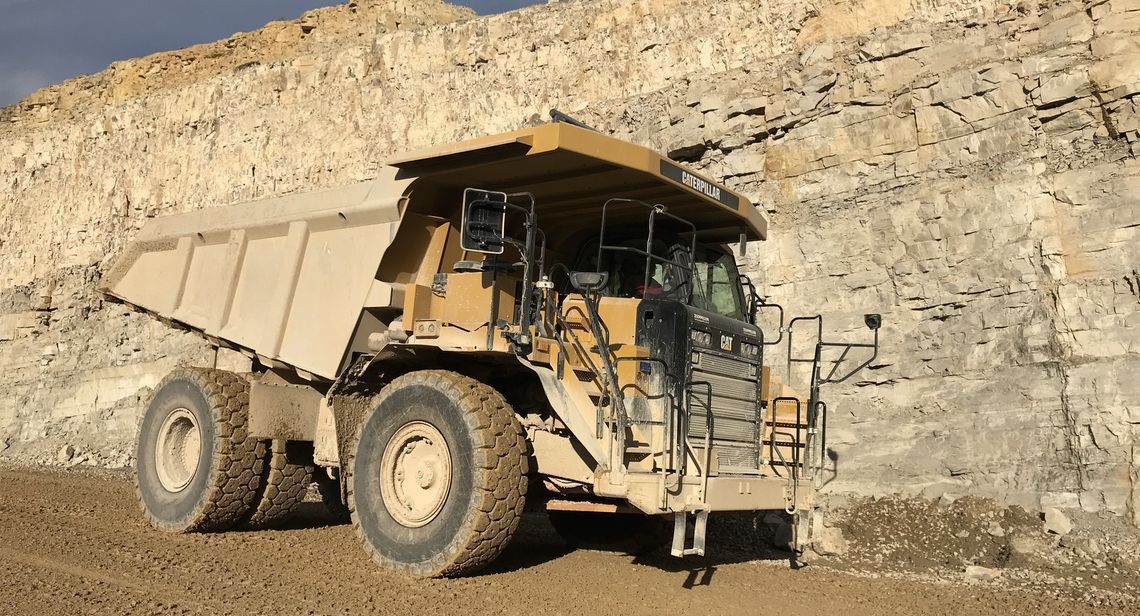 CAT dump truck equipped with MICHELIN X®TRA LOADTM GRIPTM
© Michelin

CAT dump truck equipped with MICHELIN X®TRA LOADTM GRIPTM

© Michelin

In mines, quarries and on large construction sites, rigid-frame dump trucks are exposed to the toughest conditions. Michelin's new generation of tyres makes them even more powerful on the road: the MICHELIN X®TRA LOADTM GRIPTM and MICHELIN X®TRA LOADTM PROTECTTM versions are specially designed for bulk material specialists in the 40-tonne class and feature the three-star marking. With an inflation pressure of eight bar, a MICHELIN X®TRA LOADTM tyre can carry a maximum load of up to 16.6 tonnes. They replace the proven MICHELIN X-TRACTION and MICHELIN X® HAUL products.

Different areas of application, common strengths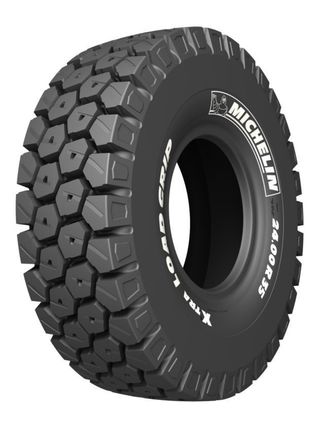 MICHELIN X®TRA LOADTM GRIPTM
© Michelin

MICHELIN X®TRA LOADTM GRIPTM

© Michelin

Both versions are tailored precisely to their respective areas of application and already signal their strengths with their names. On soft, muddy ground, the MICHELIN X®TRA LOADTM GRIPTM offers strong hold and traction - particularly important on steep driveways from loose ground, such as in open-cast mining and on large construction sites. On sharp-edged, dry ground, the MICHELIN X®TRA LOADTM PROTECTTM provides optimum protection against tyre damage – a big plus point for high-wear use in mines and quarries.

Common features of the new generation of tyres include improved load-bearing capacity and abrasion resistance, as well as higher efficiency compared to previous products.

10 % more load capacity

The MICHELIN X®TRA LOADTM family has a reinforced carcass, which increases the payload by 10 % compared to the previous products – MICHELIN X-HAUL S E4P TL **, MICHELIN X-TRACTION E4T TL ** and MICHELIN X-TRACTION A4 E4T TL ** In dimension 21.00 R 33.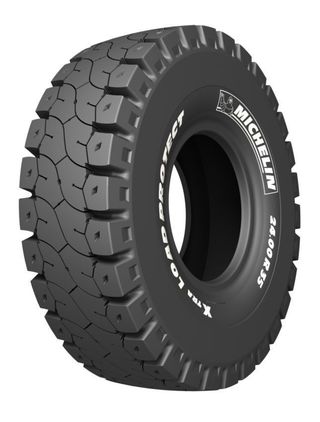 MICHELIN X®TRA LOADTM PROTECTTM
© Michelin

MICHELIN X®TRA LOADTM PROTECTTM

© Michelin

This corresponds to an additional load capacity of 9 t per machine, which significantly increases productivity in day-to-day operations. The MICHELIN X®TRA LOADTM is the first MICHELIN tyre in the 21.00 R 33 dimension to receive three stars in the European Tyre and Rim Technical Organisation (ETRTO) rating. Another common feature of the MICHELIN X®TRA LOADTM tyre generation is the corrosion-resistant steel cables in the carcass construction. They offer optimal protection even with aggressive sub-floors and heavy impacts. This also significantly reduces unplanned machine downtime due to tyre damage.

Less wear due to optimised material mix

The new MICHELIN X®TRA LOADTM tyres have optimal wear resistance. The basis for longevity is the optimised mix of materials. Added to this is the improved load distribution on the larger tyre contact area, which also reduces wear. The benefit of tread rubber in contact with the ground means less wear and tear and higher mileage.

Both newcomers are available in A4 and B tread compounds. A4 compounds are particularly resistant to cuts and tears on aggressive surfaces. Type B compounds have a high resistance to internal heat development on less aggressive surfaces.

MICHELIN X®TRA LOADTM GRIPTM specialist for loose surfaces

The new MICHELIN X®TRA LOADTM GRIPTM replaces the MICHELIN X-TRACTION and has been specially designed for use on loose and muddy soils. It shows its strengths especially on uphill and downhill sections where maximum traction is required. Even visually, the rough tread with wide tread grooves indicates optimal grip.

Another indicator of the performance of the MICHELIN X®TRA LOADTM GRIPTM is its excellent tonne-kilometre-per-hour (TKPH) performance. The TKPH (tonne-kilometre-per-hour) value characterises the performance of a tyre. It depends on the tyre's design and varies according to tyre type and size. It is made up of the load and the number of kilometres driven per hour. There can be different rubber compounds for the same tyre size and tread, so that there are different TKPH values within the same tyre dimensions. The tyre thus makes an important contribution to productivity and more flexible production planning on farms. For example, the new tyre with the A4 tread compound achieves a TKPH value of 248 compared to the predecessor MICHELIN X-TRACTION A4 E4T TL ** with a value of 202, which is an increase of 22.7 %. MICHELIN X®TRA LOADTM GRIPTM in compound B has a TKPH value of 384, which is an increase of 37.1 % compared to the previous tyre with a comparable compound (MICHELIN X-TRACTION E4T TL **: 280 TKPH).

MICHELIN X®TRA LOADTM PROTECTTM: Optimum protection in tough conditions

The MICHELIN X®TRA LOADTM PROTECTTM replaces the proven MICHELIN X-HAUL S E4P TL **. Its range of applications includes flat, dry floors as well as all types of aggressive surfaces that are particularly tough on tyres. The hallmark is the newly designed running surface with a closed profile. Thanks to the small number of tread grooves and the very small gaps, the risk of foreign bodies entering the tyre is reduced. Nevertheless, the new profile dissipates heat particularly quickly, especially in the critical shoulder area. An unmistakeable detail of the MICHELIN X®TRA LOADTM PROTECTTM is the new profile design with mutually stabilising blocks on the tyre shoulder. These improve load distribution on the contact patch. They also make it more resistant to sharp edges and impact injuries.

The higher tonne-kilometre-per-hour performance is also a result of the redesigned profile pattern and the tyre's lower temperature rise. The MICHELIN X®TRA LOADTM PROTECTTM with A4 compound achieves a TKPH value of 248. The new tyre offers even more performance with compound B: this gives the new MICHELIN X®TRA LOADTM PROTECTTM a TKPH value of 384 compared to 280 TKPH for the MICHELIN X-HAUL S E4P TL **. This represents an increase of 37.1 %.

The two new tyre innovations, MICHELIN X®TRA LOADTM PROTECTTM and MICHELIN X®TRA LOADTM GRIPTM, are available in both A4 and B tread compounds. In detail, the tyres replace the following Michelin products:

· MICHELIN X®TRA LOADTM GRIPTM A4*** replaces MICHELIN X-TRACTION A4 E4T TL **

·MICHELIN X®TRA LOADTM GRIPTM B*** replaces MICHELIN X-TRACTION E4T TL **

· MICHELIN X®TRA LOADTM PROTECTTM A4*** = new offer

· MICHELIN X®TRA LOADTM PROTECTTM B*** replaces MICHELIN X-HAUL S E4P TL **