New MK-42 dump truck from GHH – Red Dot for outstanding design quality
15.07.2020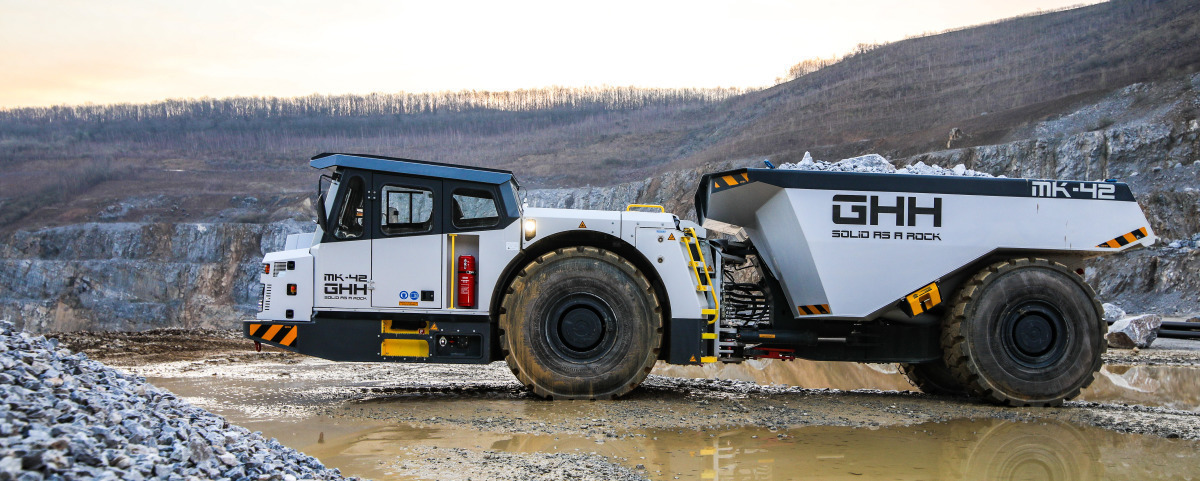 © GHH The Red Dot Jury has made its decision: MK-42 emerged victorious from the Red Dot Product Design Award 2020, and won a Red Dot for its good design quality. This means that GHH is one of the winners in the world's most renowned design competition.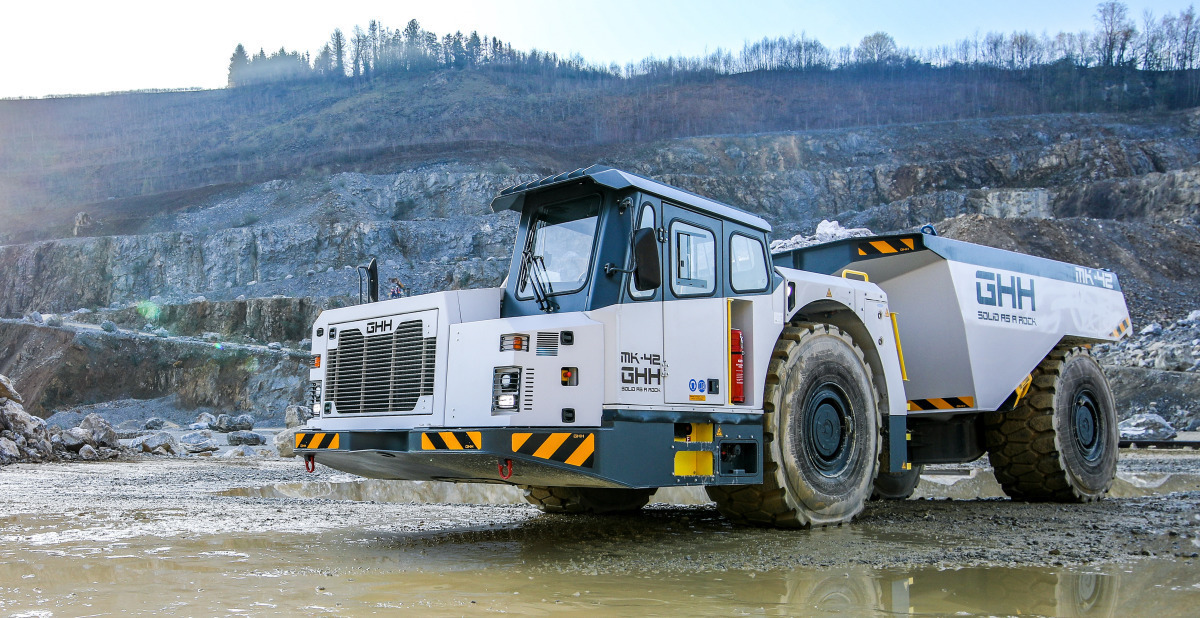 © GHH The MK-42 is a 42 metric tonne dump truck for underground mining, construction and tunnelling. It can carry up to a maximum of 45 metric tons with the dump box range from 19 m³ up to 24 m³. What´s more: Best power rating in class at 460 kW. Best turning radius and dump angle in class leading to improved performance and less material adhesion in the box due to large dumping angle of 68 °. The truck boasts optimal traction and higher driving comfort thanks to oscillating articulation and front axle suspension system. The MK-42 has a large ergonomic ROPS/FOPS certified safety cabin with high performance aircon and air filtration. The pressurized cabin is noise and dust isolated with no high pressure hoses inside and includes a strategically placed trainer seat for on the job operator training.
Productivitiy and safety
GHH together with Studio Heikki Naulapää Oy created the baseline methodology and design philosophy for the MK-42 from which the GHH team developed this innovative, ergonomically designed, next generation dump truck setting the industry standard for future mining and construction products. This dump truck has been designed in collaboration with operators and miners in order to ensure the most fit-for-purpose product with best in class operator comfort and safety in mind. The powerful, rugged product design, lends not only to an extremely comfortable ride, but also provides for high productivity while maintaining low operating costs. The truck is strong on the inside and, through advanced industrial design, is also visually extremely appealing on the outside with the clear product colouring providing for maximum visibility in underground/tunnelling operations.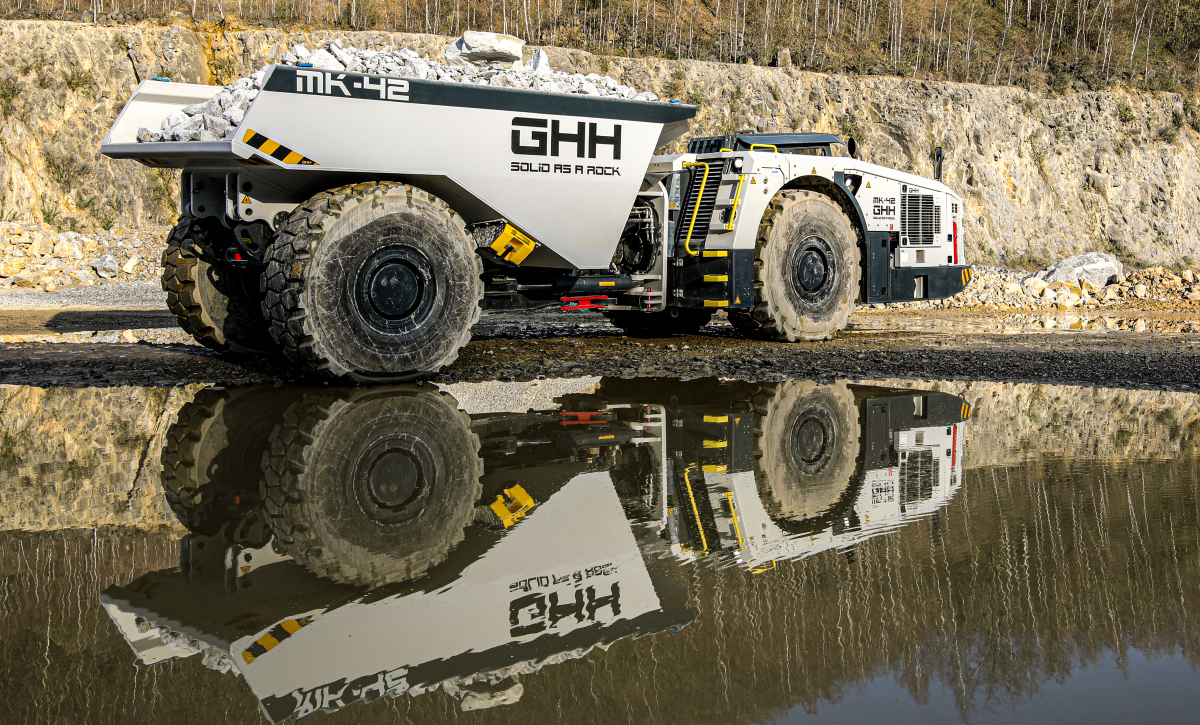 © GHH "The winners of the Red Dot Award have proved that they have created excellent products worthy of winning an award. The products won over the jury not only through their aesthetic, but also thanks to their incomparable functionality. With their designs, the award winners are setting new standards in their industry. I wish to congratulate them most sincerely on their success," said Professor Dr. Peter Zec, founder and CEO of Red Dot.