RMGroup ready to showcase impressive line-up of fixed/mobile bag filling and palletising solutions at Hillhead 2022
16.06.2022
Process and packaging machinery specialist, RMGroup, looks forward to welcoming visitors to their stand to see the very latest developments in aggregate bag filling, robot palletising and mobile packing – all designed and manufactured to maximise your production efficiencies.
RMGroup's showcase will include automated bag placing and manual bag filling systems, robot palletising, bulk hopper & feed conveying, mobile bagging lines, bulk bag filling, form fill & seal, stretch hooding and wrapping, full turnkey automation solutions and information on aftersales service & support.
In the live demo area, RMGroup will putting its robust bulk bagging system, the BB-215, through its paces.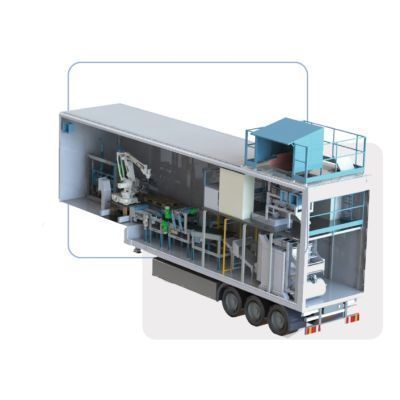 CTB 600
© RMGroup CTB-600: Central to their display will be RMGroup's latest mobile packaging system for aggregates, the CTB-600. Contained within a 40ft shipping container, the CTB-600 has a 10-30kg bag filling capability, and comes complete with an ABB robot palletising system, bulk hopper with in-feed conveyor and weighing system.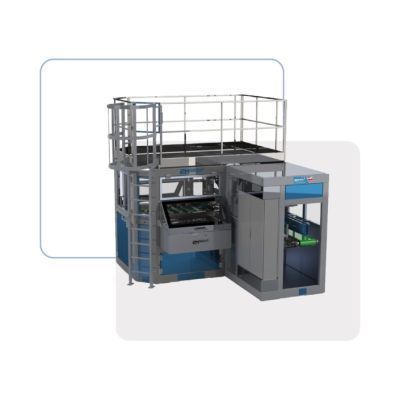 BP-600
© RMGroup BP-600: System options in the mobile packaging range include either manual or automatic pre-made bag placement via RMGroup's recently launched compact BP-600. Capable of accepting polyethylene, polypropylene/woven and paper sacks, the BP-600 delivers an efficient and cost-effective method of automatically placing sacks/bags onto the bagging unit. The BP-600 replaces existing manual operations, thereby maximising bag filling production efficiencies.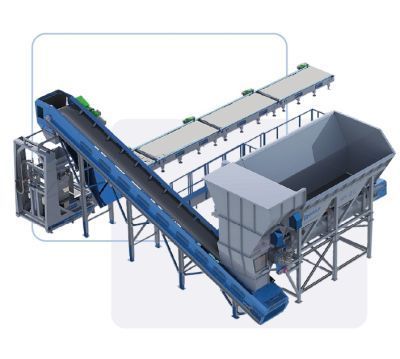 BB-215
© RMGroup BB-215: In Hillhead's Registration Area, RMGroup will be demonstrating their popular BB-215 from their bulk bag filling range. Comprising of a side loading bulk hopper, in feed conveyor, weigh platform and control panel, the BB-215 is a robust bulk bagging machine designed to work with a variety of products, including the most abrasive.
Stand A24