Terex MPS showcasing at Hillhead 2022
18.06.2022
Terex MPS alongside our dealer PowerX will be showcasing our high performance WJ3042 wheeled jaw crusher plant and new spider bushing TG120 cone crusher exclusively at Hillhead.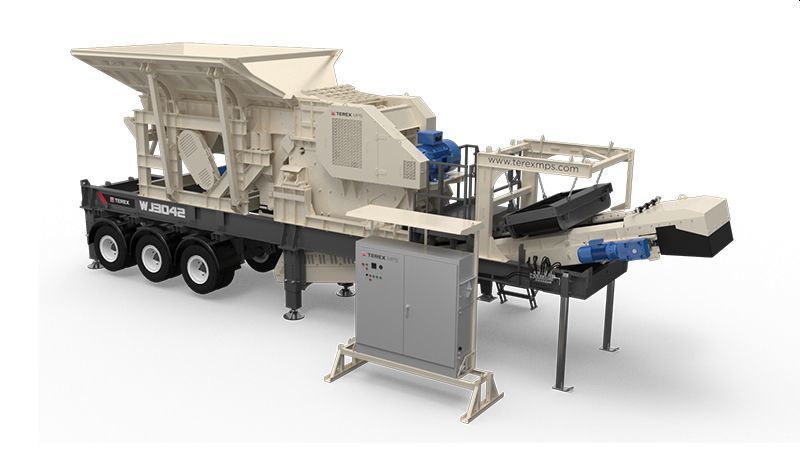 WJ3042 jaw plant
© Terex
WJ3042 Jaw Plant
Terex MPS leads the industry with the most advanced portable plants which now includes the all new WJ3042 and WC1150S high-capacity, all-electric wheeled crushing systems, designed to deliver and built to last. They're quick to set up and dismantle, as well as easy to operate. Discover how electric solutions from Terex MPS can improve your business. Learn more here.
To find out more about the WJ3042 and WC1150S, view the video:
TG120 Cone Crusher
The new bronze bushing TG Series cone crushers are a valuable addition to the world leading Cedarapids Cone Crusher Range.
These impressive new cone crushers can be easily & efficiently set up to perform and deliver the best cost per ton cubicle product by selecting the optimum crushing cavity and eccentric throw to suit the application requirements. From a course secondary right through to fine quaternary, the TG series cone crushers will consistently exceed all performance expectations. Learn more here.
To find out more about the Cedarapids TG and TGS Series spider bearing cone range, view the video:
Watch a glimpse of the Terex MPS capabilities in Modular, Portable and Static Crushing & Screening here:
Stand H6