Torque limiter ECOL for indirect drives
Generally, safety couplings are used to protect high-value machine parts and products, to protect mechanically against overloads in the drive chain. One of the most popular safety couplings from ENEMAC is the type ECOL with radial clamping hub and wide bearing position. Since the ENEMAC torque limiters are provided with a 360° synchronous detent position, they automatically re-engage after one revolution. Thus, by slowly starting the machine, the coupling can be made operable again after a stop, without lengthy assembly work.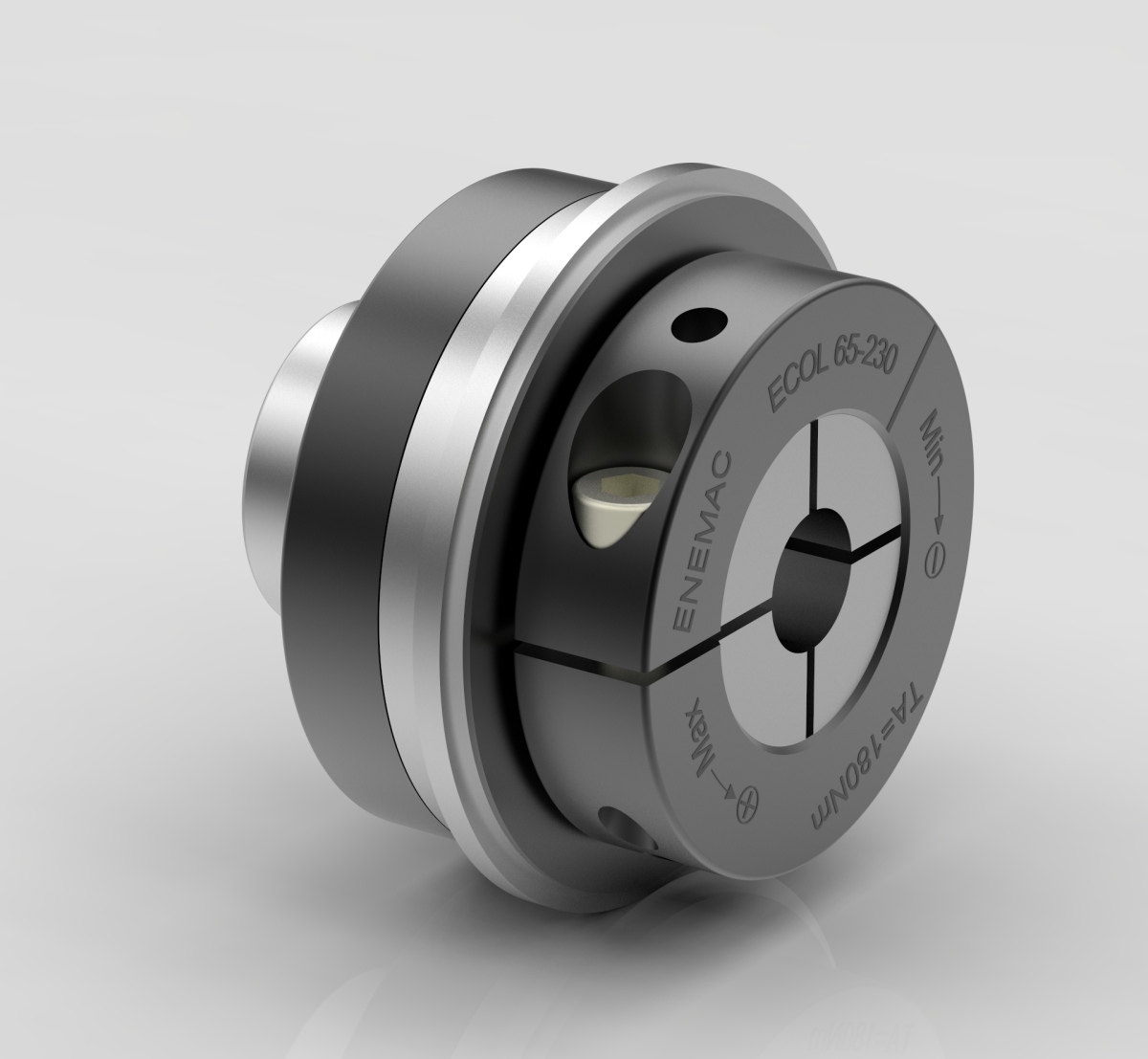 ECOL 665-230
© Enemac
The ECOL series is designed for attachments with a small mounting pitch circle, such as toothed pulleys, gears and sprockets. For mounting on the shaft, the torque limiter has a radial clamping hub for shafts up to 58 mm. It is suitable for a torque range between 2 Nm and 800 Nm at temperatures up to 473 K. There are 12 sizes available, which can be used at up to 4000 rpm. For demanding environments, ENEMAC also offers this safety coupling as corrosion-resistant variant ECOL_KS. For this purpose, the main components of the torque limiter are nitro-carburized or gas-nitrided and then oxidized. The built-in disc springs are coated and screws, balls and bearings are made of stainless steel. This makes the coupling type suitable for many outdoor applications and wherever moisture could become a problem.