Enhance your portable air compressor experience: top 7 mistakes to avoid
15.11.2023
You can't always control the external conditions your portable air compressor will be faced with – but you can make sure it is tough enough for any challenge. Here are seven common tough conditions your air compressor might have to deal with. But fear not, solutions are available.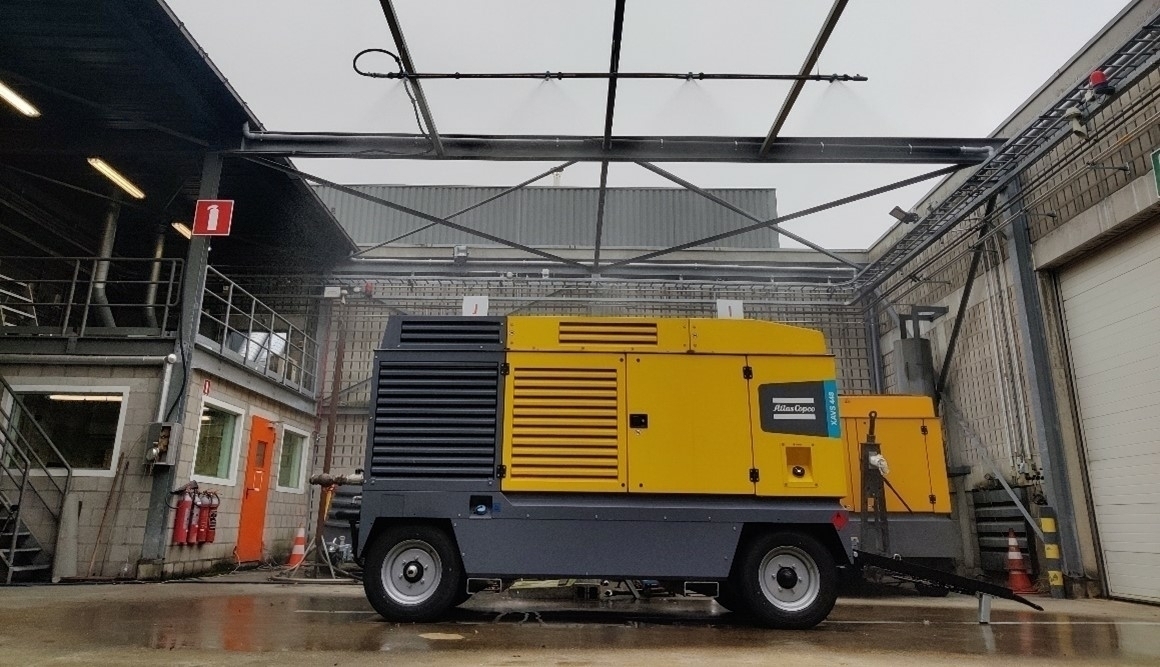 © Atlas Copco Group

A perfect storm
Whether it be from rainwater or saltwater, moisture can wreak havoc on a portable air compressor's performance and expected life cycle. Rain and salt degrade mechanical components (both internal and external) of a compressor, leading to unsightly stains, rust, weakened materials, and lowering the machine's asset value... ultimately taking money straight out of your pocket. Fortunately, all of this shouldn't be a reality. The most effective cure for water damage and rust is prevention. The robust polyethylene (PE) HardHat canopy featured on Atlas Copco's portable air units is designed to offer lasting prevention against corrosion, as is the three-layer anti-corrosion system featured on larger metal units. What's more, Atlas Copco puts each of its compressors through a thorough rain endurance test to prove that they remain corrosion, rust and salt resistant even in monsoon weather conditions.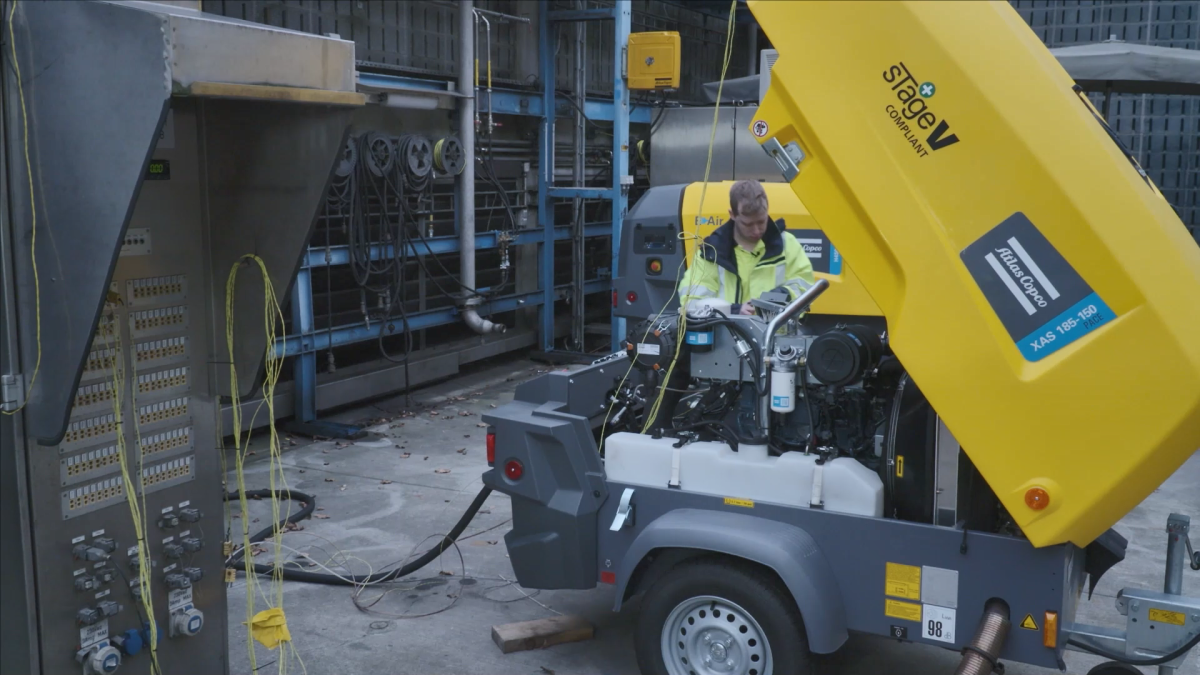 © Atlas Copco Group

High humidity, high stakes
Your compressor will experience an additional water load in high humidity conditions – in fact, there is a lot more water in the air at the highest compressor operating conditions in the height of summer (45 °C) compared to the lower temperatures normally seen during other months (15 °C). Filter performance can also be affected by additional humidity. It is therefore important to work with high quality engineered compressors. At Atlas Copco, the portable air compressors are designed with anti-corrosion materials and they are rigorously tested. Replacing filters routinely will help offer long-term protection against humidity, as will adjusting ventilation and airflow to account for seasonal changes.
© Atlas Copco Group

Winter warning
Freezing temperatures have a significant long and short-term impact on your portable air compressor, and the further below zero the greater the impact. Air compressors generate condensation, which freezes, and can clog and rupture critical components within larger air systems. Control lines, drain valves, compressed air filters and heat exchangers are also at risk of freezing and cracking. So when choosing a portable air compressor, opt for a compressor that is designed to take extreme temperatures in its stride. Using a high-tech climactic chamber facility, Atlas Copco's engineers test each compressor against a tundra-like -25°C, meaning you can operate your unit in Antarctica with total peace of mind. For total winterproofing, be sure to routinely check pipes and components far from the motor that can be especially vulnerable to freezing; and change the filters if they become iced over.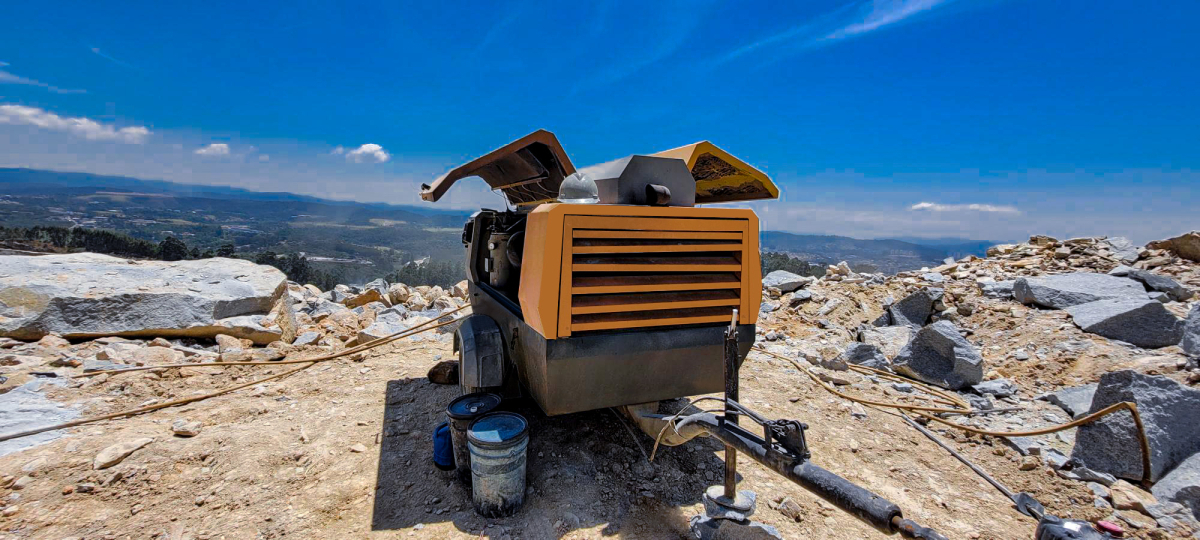 © Atlas Copco Group

Taking the heat
A portable air compressor creates a lot of heat on its own. When combined with the higher ambient temperatures of the summer months, additional strain is placed on the system; it must work harder – and consume more energy – to operate efficiently while the temperature of the cooling water or air increases. If a portable air compressor gets too hot, it may overheat and shut down entirely. At Atlas Copco, they test every unit in a futuristic climactic chamber testing facility. It goes to freezing cold temperatures, but each portable air compressor is also tested against a sweltering 45 °C. Thanks to their use of high-quality material and smart engineered design, the portable air compressors are expertly refined and suitable for the most scorching applications. On top of that, thermal protection features are included for extra safety. Working in Death Valley? No problem.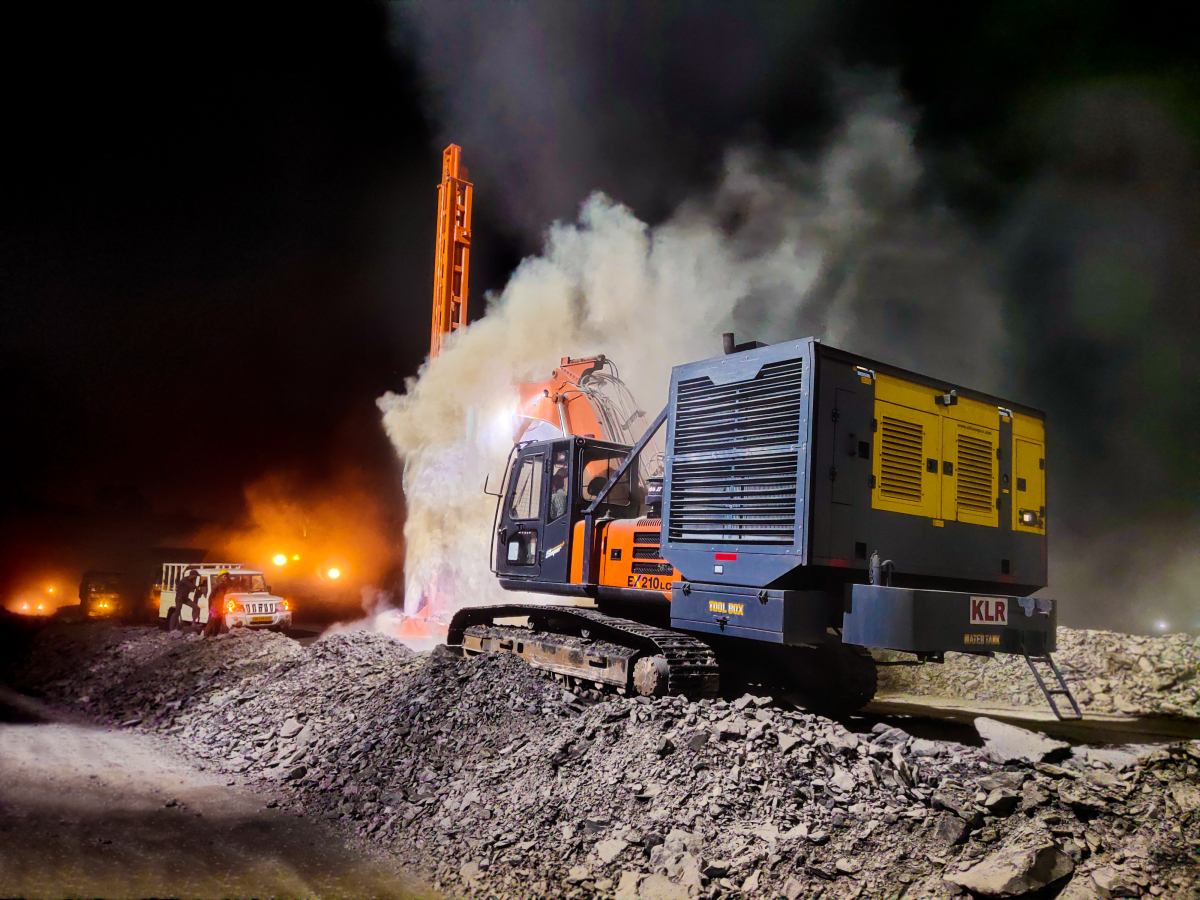 © Atlas Copco Group

The dust dilemma
Once dust enters a compressed air stream, it can have detrimental (not to mention costly) consequences for downstream equipment and end products. Unfiltered dust can reduce the lifetime and the efficiency of the compressor element, oil separator element and oil. To avoid these problems, the use of high-quality components in a smart designed compressor is fundamental. Atlas Copco's portable air compressors are designed for a long-lasting life, which is why all new units, and their high-quality filters are tested against dust to help protect customer's investments. Thanks to a high-speed fan, and full footprint data tests to track flow and pressure optimization, contact surface temperature and starting capability, Atlas Copco compressors can maintain a supply of clean air at all times.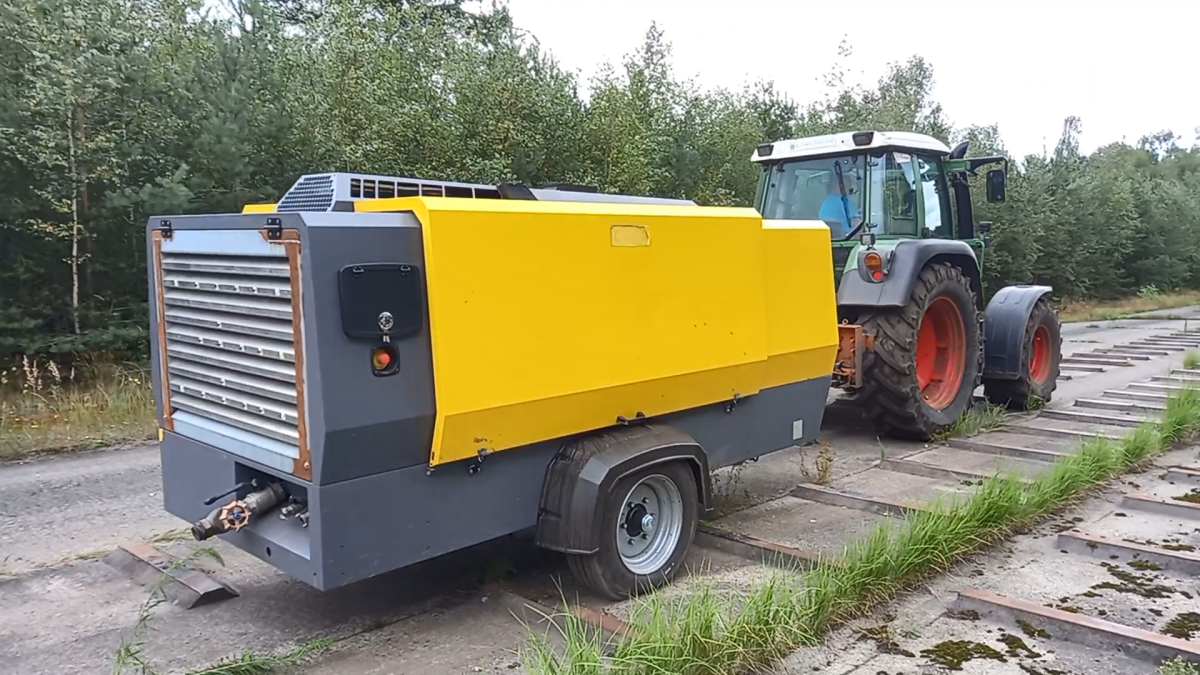 © Atlas Copco Group

Rocky Road
By nature, portable air compressors must be easily transported from jobsite to jobsite. They are frequently moved through uneven, rocky or muddy terrain, where the chassis, wheels and components are put under stress and weakened over time, shortening its expected life cycle. However, a stable and highly durable design ensures smooth transportation through even the toughest of terrain. At Atlas Copco, all portable air units are put through gruelling road testing where they are dragged across uneven grounds to guarantee the robustness of the chassis and canopy, and tensile strength of their lifting beams.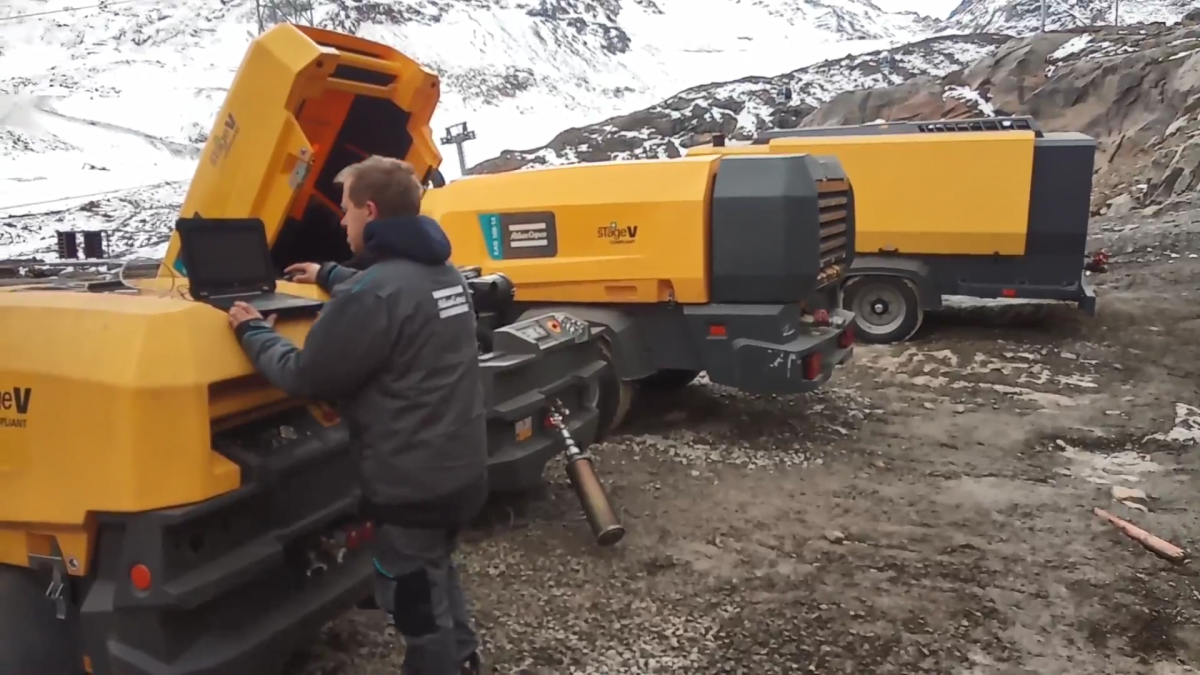 © Atlas Copco Group

Reaching new heights
As altitude increases, the air density decreases, which results in a roughly proportional decrease in the horsepower a portable air compressors engine is able to produce. High up in the mountains atmospheric pressure, oxygen levels and extreme temperatures combine to negatively impact the air compressors maximum working pressure, capacity, power consumption and cooling requirements. At Atlas Copco, they 'rises' to the challenge of high altitudes by physically hoisting its machines up into the mountains and assessing its performance 4500 m above sea level, where the extreme and varied effects of these real-life conditions can really be put to the test. This is where the portable air compressor's robust design and high-quality materials prove the unit to be undoubtedly worthy of its ultra-tough status.