TOMRA Mining holds second successful seminar on sensor-based sorting in Toronto
19.11.2021
Experienced industry leaders joined TOMRA Mining's experts as guest speakers in a seminar designed to provide a solid, pragmatic grounding on sensor-based sorting. The event highlighted the important role of sensor-based sorting technologies in green mining and their potential to unlock significant value in mining projects, as well as the possibilities of digitalization for supporting customers and managing connected equipment.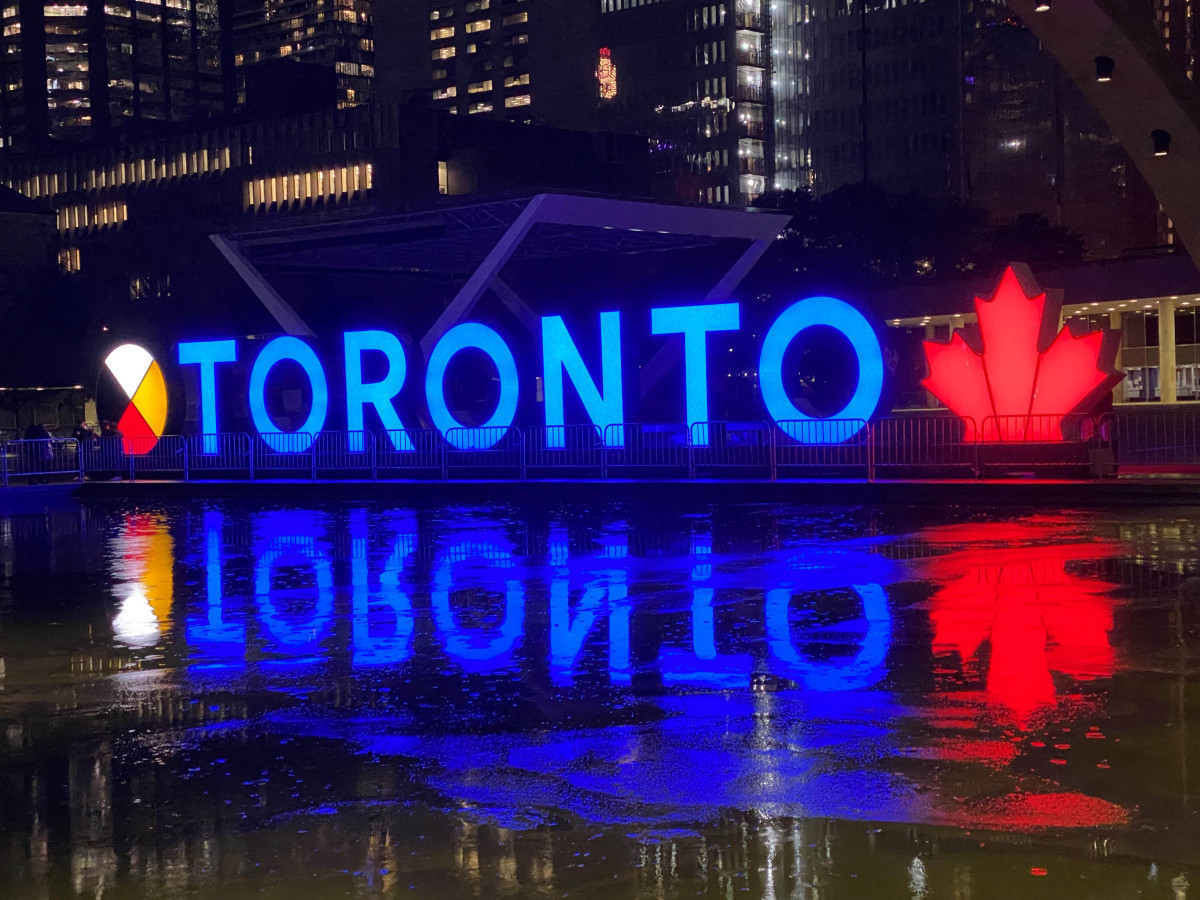 © TOMRA TOMRA Mining's seminar on sustainable mining solutions through sensor-based sorting covered a wide range of topics, starting with an introduction to the various sorting technologies, and including different applications, test work, design and economic considerations. Every topic was backed up with practical examples from case studies of ore sorting projects. The presentations gave rise to interesting discussions about the state of the art of sensor-based sorting in mining today and its potential for the future as the industry transitions to green mining.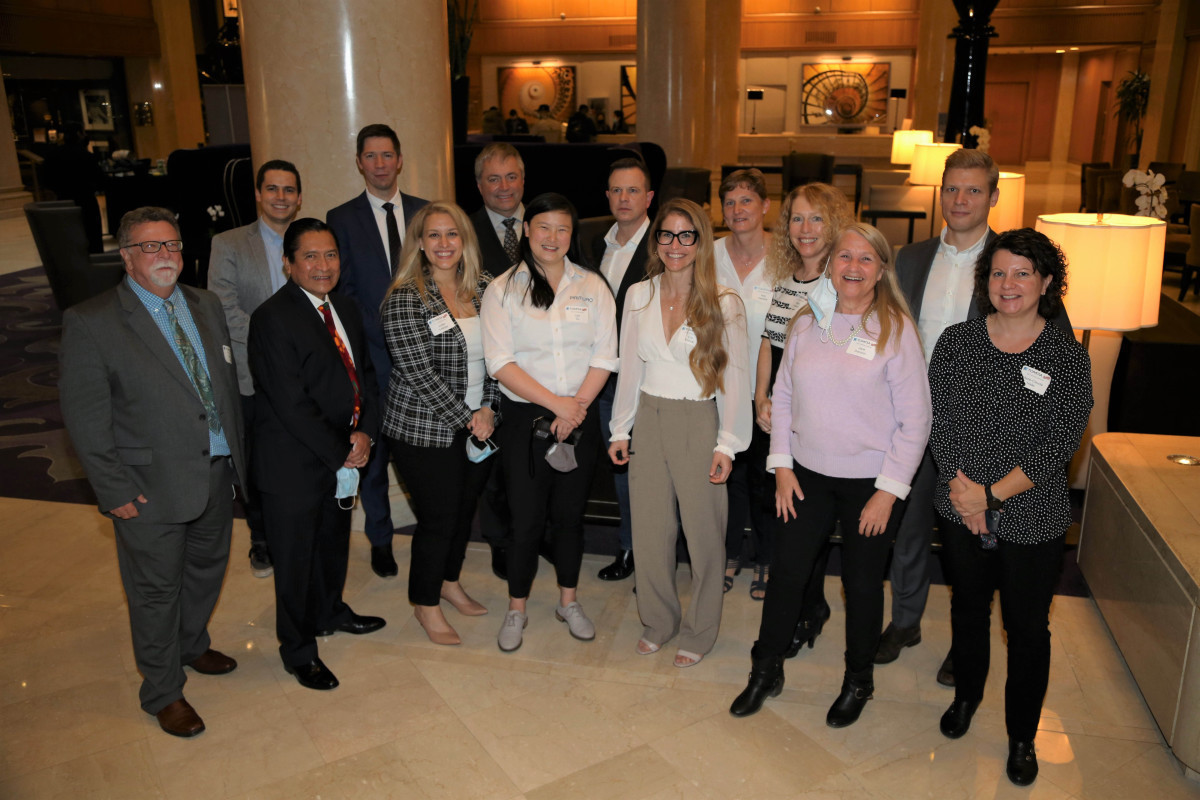 Group shot
© TOMRA The seminar highlighted the value of considering these technologies in the first phases of preliminary feasibility. Jordan Rutledge, Area Sales Manager at TOMRA explains: "Sensor-based sorting should be considered in the flowsheet from the beginning and evaluated in pre-feasibility studies to see if it is suitable for the project and will add value to the plant. In many cases sorting works really well and, as we continue to go towards a green economy, the use of our resources is vitally important. In order to make the best use of them, sorting plays a critical role."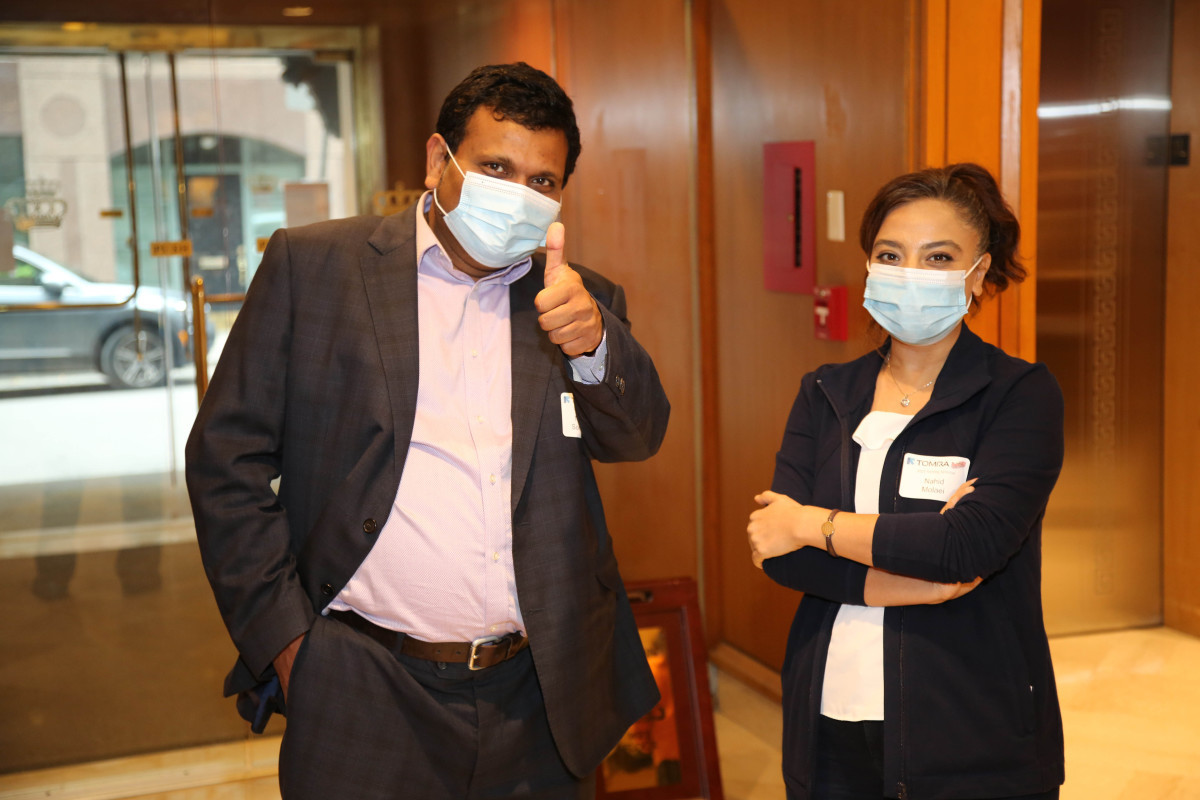 Participants
© TOMRA The seminar attracted around 40 participants from across Canada. They included representatives from operator mining companies such as Agnico Eagle, Capstone Mining and Cheetah Resources; from laboratories such as testing and certification company SGS and the Saskatchewan Research Council (SRC); from engineering companies such as DRA Global, Primero, CIMA and Halyard; as well as students from the University of Toronto.
This was the first live event in almost two years for many of the participants, who appreciated the opportunity to meet face to face with their peers, as Justin Taylor, President and CEO of Halyard Inc. expressed very well: "I think live events offer a much deeper look and a different dimension into how people can communicate and connect. Part of the experience is learning about things and the other half is interacting with people, building networks and relationships."
The breadth and variety of topics covered by the speakers was a key element in the seminar's success: "It was a good mix of speakers and topics that range from academia to on-site real case studies that were very well presented. The speakers were very knowledgeable and very easy to listen to. The seminar allowed me to gain more understanding of the basics behind the technology, the different applications, in a variety of different parts of the industry," said Sean Kautzman, Principal Consultant at SRK Consulting.
"It's good to get all the different perspectives," added Ryan Cunningham, Process Engineering Director at CIMA+ "We've had the innovators, the laboratories, the implementers, different engineering firms. It encourages us to seek out new solutions and to collaborate, and use the technology in the best way possible."
Justin Taylor concluded: "Most importantly, I think that the seminar put forward a whole lot of concepts or topics that aren't usually discussed. Sorting has always been a buzzword, but it's been spoken about in non-defined terms in previous conferences, and I think this was really focused on the type of technology that TOMRA puts forward. TOMRA being a world leader in this type of technology certainly makes it clear to people what can be done, and I think there is a lot if scope for people to understand what can be done with sensor-based sorting to optimize their sites."
The program: a fact-based exploration of sensor-based sorting technology in mining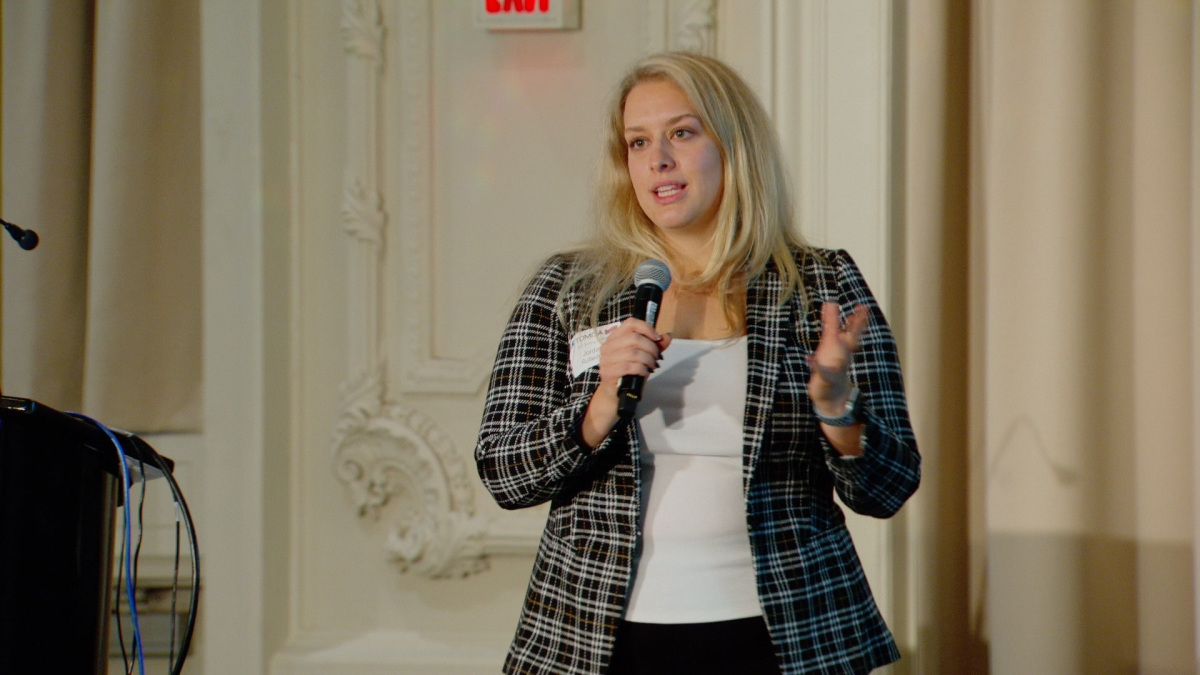 Jordan Rutledge
© TOMRA The wide-ranging program of the seminar benefited from the expertise of TOMRA's specialists and the intervention of highly qualified guest speakers who gave interesting insights:
· Introduction to sensor-based sorting and current technology, Ines Hartwig, Jordan Rutledge, Harold Cline – TOMRA Mining
· Case study: X-Ray sorting chrome ore – a dry processing alternative to DMS, Helga van Lochem, Gavin Rech – TOMRA Mining
· Introducing final diamond recovery, Harold Cline – TOMRA Mining
· Sensor-based ore sorting – Mining Consortium perspectives, Gillian Holcroft – GLH Strategic
· Victories and lessons learned at Ma'aden: the largest sensor-based sorting project in the world, Jordan Rutledge – TOMRA Mining
· Setting objectives for sorting projects: financial and technical aspects, Ryan Cunningham – CIMA+, Jordan Zampini – DRA Global, Lina Du – Primero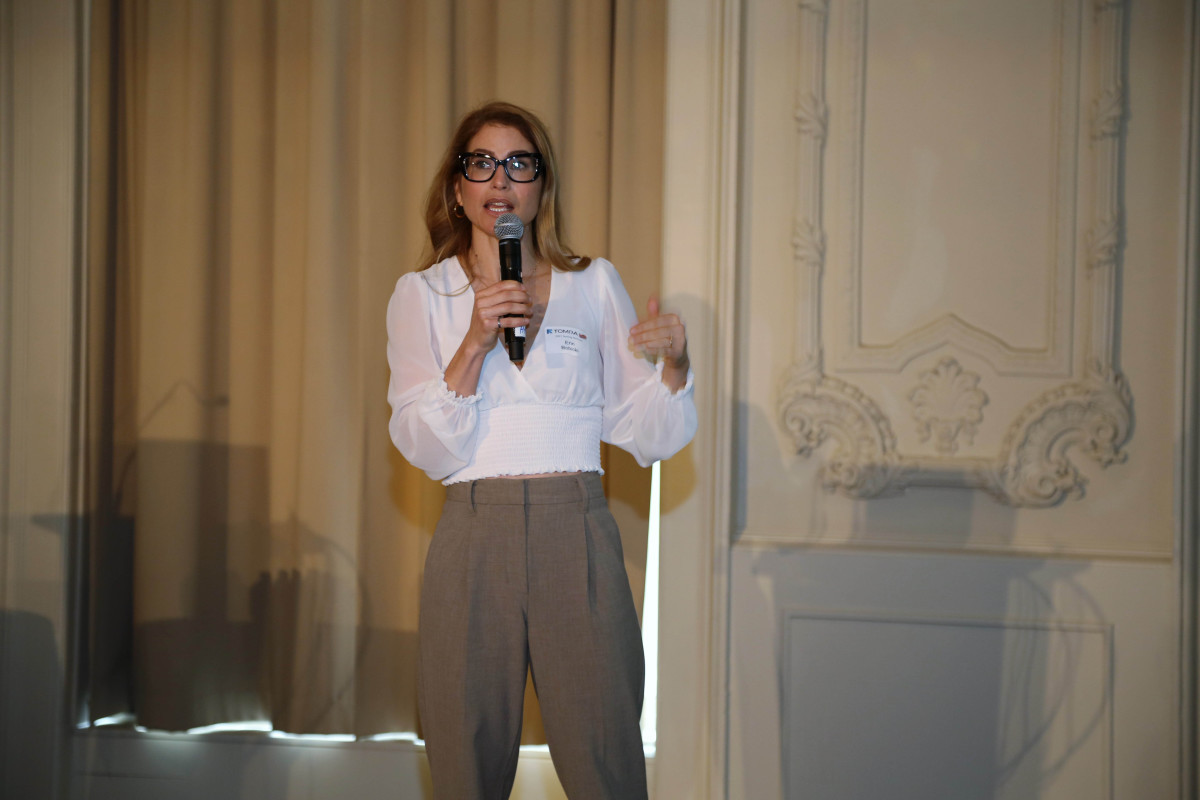 Erin Bobicki
© TOMRA · CanMicro: microwave-assisted comminution and sorting, Erin Bobicki – University of Alberta
· Ore characterization for sorting, Jane Danoczi – Saskatchewan Research Council
· Implementing a mobile sorting installation, Justin Taylor – Halyard Inc.
· Integration opportunities for particle sorting and bulk sorting, Robert McCarthy – SRK Consulting
· Challenges and opportunities with greenfield ore sorting projects, Marie-Claude Hallé – PGNAA & Minerals
· Case study: Dalradian gold project, Jörn Rohleder – Metso:Outotec
· Case study: sensor-based sorting ups ESG/CSR and lowers costs at Nechalacho Rare Earth Mine, David Connelly – Cheetah Resources
· The future of sensor-based sorting, Ines Hartwig – TOMRA Mining
The seminar video is available for viewing here: https://video.tomra.com/tomra-mining-holds-second