Screening, analyzing, processing, mixing, filling, packing, palletizing, storage and transporting, all complemented by innovative digitalization solutions for optimizing processes, is what the HAVER & BOECKER Wire Weaving and Machinery Divisions have to offer with focused expertise together with their joint ventures AVENTUS and NEXOPART. And this is what they will be showing together with their technology subsidiaries BEHN+BATES and QUAT²RO at this year's POWTECH in Nuremberg.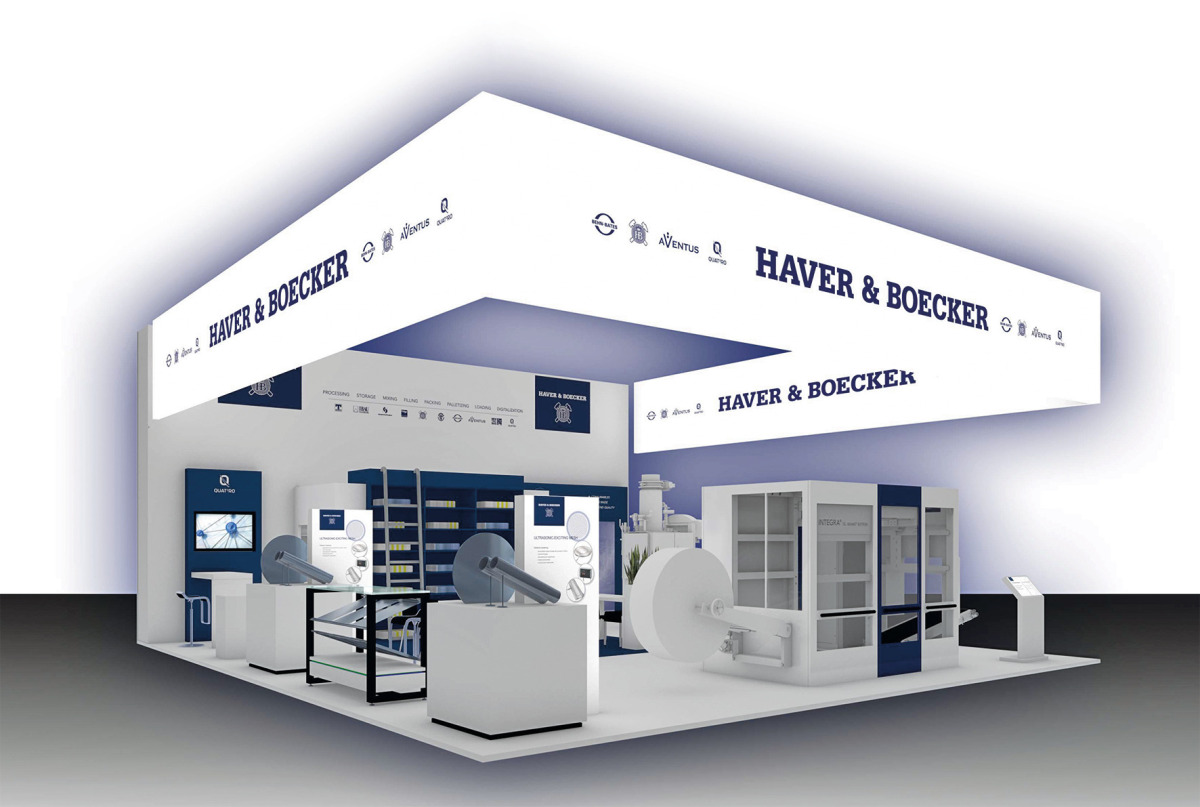 1 HAVER & BOECKER at POWTECH 2023
© HAVER & BOECKER
1 HAVER & BOECKER at POWTECH 2023
© HAVER & BOECKER
All the variations of ultrasonic screening
Ultrasonic screening systems with frequency variation are the focus of the Wire Weaving Division's presentation. Screening systems equipped in this way ensure more efficient screening by improving screening throughput, promoting the grinding of agglomerates, reducing oversized content and permanently cleaning the screen. When used in silos, ultrasonic action gently ensures better separation and conveying of bulk materials. In addition to industrial screening, the focus is on metal wire mesh products as solutions for demanding filtration tasks.
NEXOPART – Simplicity for your lab
HAVER & BOECKER and HOSOKAWA ALPINE have founded a joint company: NEXOPART. On booth 1-533, the new company will be presenting its jointly expanded portfolio which offers products and services for conventional particle and dynamic image analysis for every sieve analysis task.
The latest version of the proven ADAMS® technology
The centerpiece of the HAVER & BOECKER Machinery Division's trade fair presentation is the INTEGRA ISL equipped with ADAMS® technology. It fills powdery products into preformed bags made of endless tubular film. During filling, air is removed from the bag with the help of a vibrating lance and bottom. Next, the packaging is then hermetically sealed. The result is completely sealed and very compact bags with a safe and high-quality product protection – from filling to use by the end customer.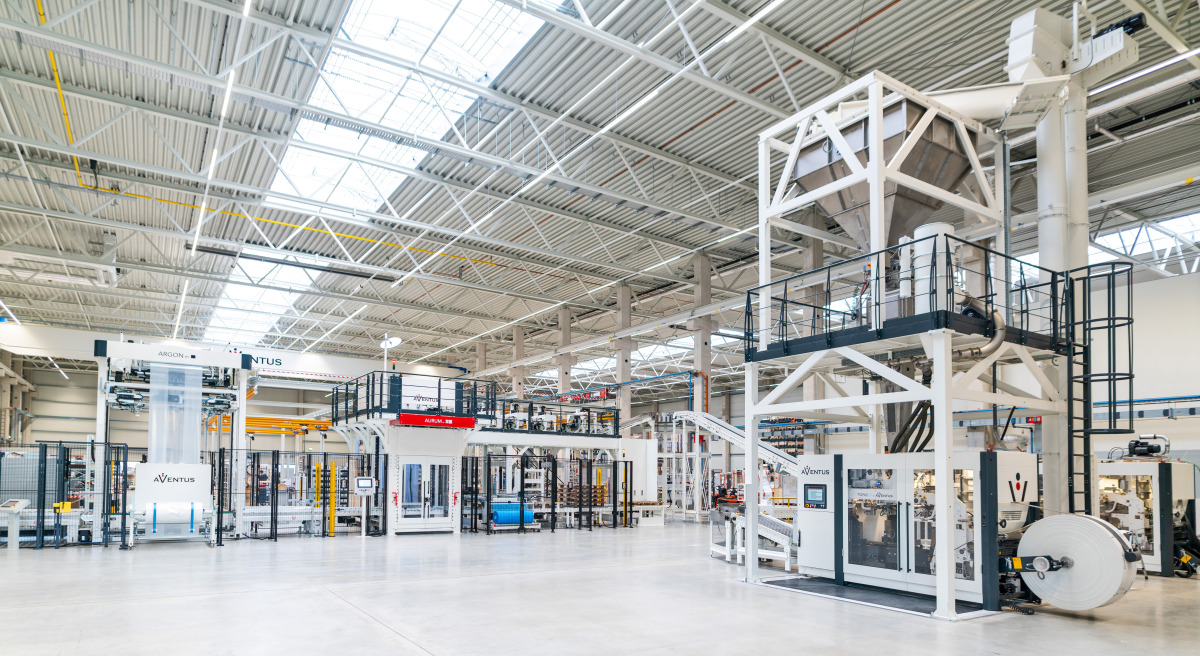 2 AVENTUS – precise bagging and efficient palletizing
© HAVER & BOECKER
2 AVENTUS – precise bagging and efficient palletizing
© HAVER & BOECKER
AVENTUS – The specialist for precise bagging and efficient palletizing
AVENTUS is known as the specialist for bagging free-flowing bulk products into FFS bags or FIBCs, and for the subsequent bag palletizing. With its solutions, the Warendorf-based packing machine manufacturer focuses on all the basic requirements for modern packaging along the value chain, especially for applications in the petrochemicals, salt, fertilizer, agricultural and animal feed industries. The well-known brand names of AVENTUS stand for profit: TOPAS SF as the leading FFS technology, AURUM or PLATINUM for bag palletizing with the highest stacking quality and performance.
3 QUAT²RO – the digitalization specialist from HAVER & BOECKER
© HAVER & BOECKER

3 QUAT²RO – the digitalization specialist from HAVER & BOECKER

© HAVER & BOECKER

QUAT²RO presents innovative digitalization solutions for the future
At POWTECH 2023, QUAT²RO – the digitalization specialist from HAVER & BOECKER – will be presenting cutting-edge digital products that leverage the great optimization potential in production processes. With over 30 years of experience in the automation and digitalization industry, QUAT²RO is the ideal partner for companies that strive to make their value chains more efficient. POWTECH visitors will gain comprehensive insights into the digital software modules and they will be convinced by the numerous benefits of process digitalization. At POWTECH 2023, among other things, QUAT²RO will be presenting the latest QUAT²RO® Connect software module, which provides customers a holistic platform for the future of data analysis and aims to optimize business processes.
Booth 1-537 / 1-533 (NEXOPART)