Anaconda Equipment introduce their Crushing Division at Hillhead
20.06.2022
The Anaconda Mobile Crusher Range has been designed to deal with applications and industries where the toughest demands of primary crushing and screening are of imperative importance, and where high performance, reliability and output are essential.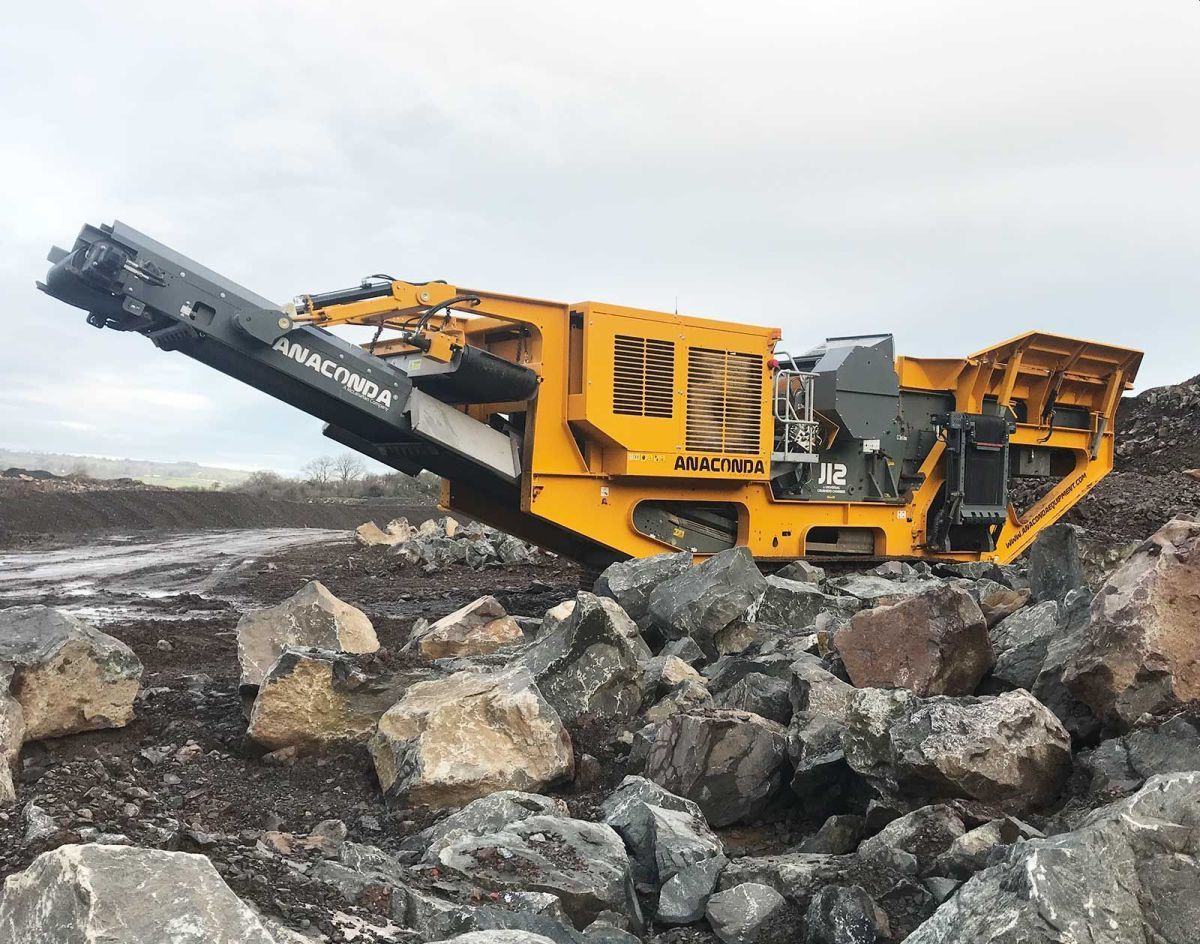 J12 Jaw Crusher
© Anaconda Equipment

J12 Jaw Crusher

© Anaconda Equipment

2020 is the year that seen Anaconda step firmly into the mobile crushing industry, with our high performance mobile crushing equipment and plant entering the market. In a short period our mobile crushers have gained wide ranging global industry recognition for their mobility, power, reliability, capacity and performance. Today our mobile crushing equipment and mobile rock crusher technology, including our mobile jaw crushing plant and mobile impact crushers are used extensively around the world in mining & quarrying, recycling, construction, demolition, concrete & rock crushing and aggregates.

Anaconda entered the market with the J12 Mobile Jaw Crusher machine and the I12 Mobile Impact Crusher machine, a high performance mobile jaw crusher and impact crusher unit today used by a wide range of operators around the world. The beauty about bringing both of these machines to the market is that both of these mobile rock crushers are capable of using the same chassis structure. The generic tracked chassis is Cummins engine powered to ensure maximum power and torque whilst keeping emission levels as low as possible. Supplied as standard with a 4.3 m variable speed vibrating grizzly feeder, hydraulic hopper wing extensions, an overband magnet and side discharge dirt belt.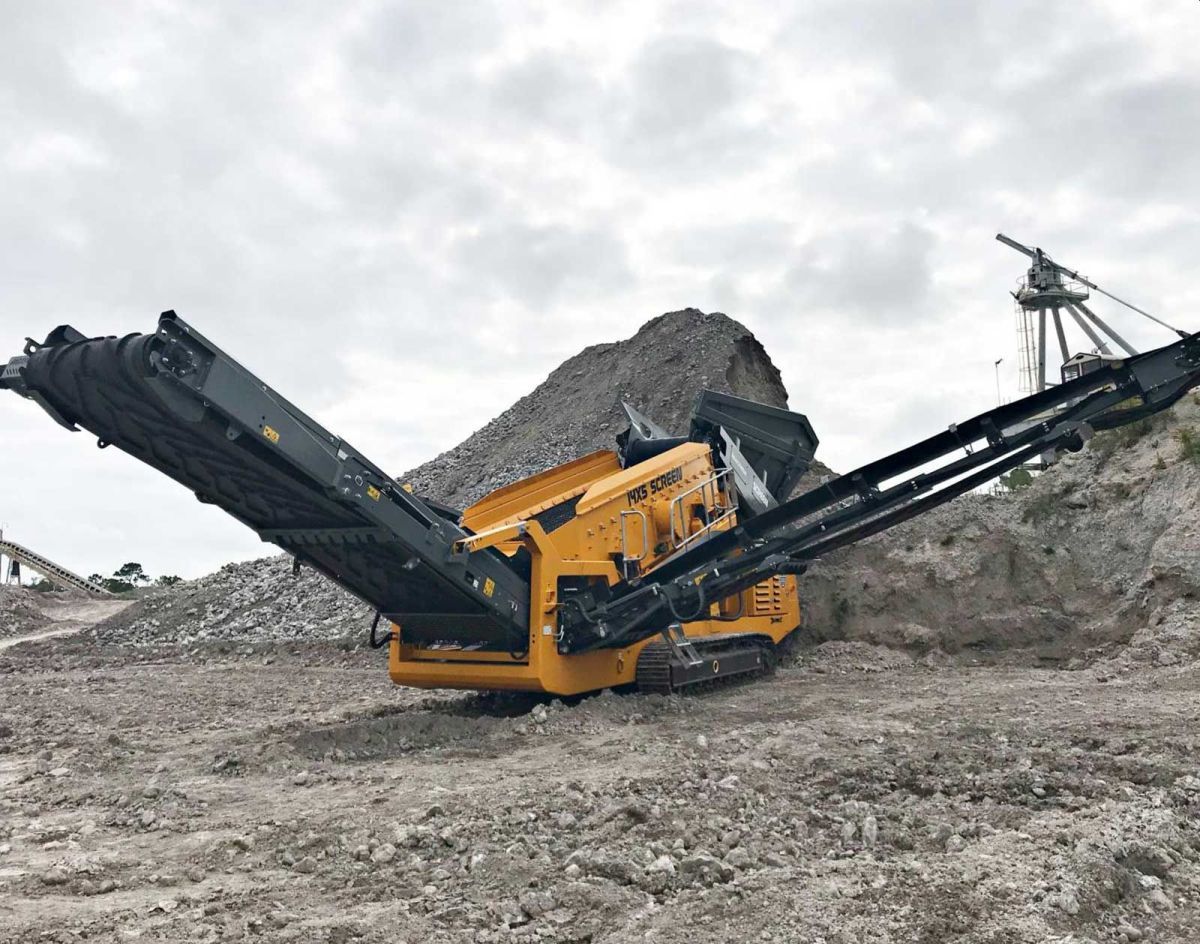 DF514 Scalping Screen
© Anaconda Equipment

DF514 Scalping Screen

© Anaconda Equipment

This generic chassis allows for the placement of either crushing chamber giving the dealer immense flexibility in his rental fleet and the ability to reduce inventory costs. This will increase fleet utilization by allowing versatility of converting the machine from a Jaw to an Impactor unit and vice versa in minimal time.

The benefit of Anaconda joining the McLanahan family of companies earlier last year means that both mobile crushers come with Universal Crusher Chambers as standard. With over 7000 Jaw crushers, and 1500 Impact crusher chambers placed worldwide over the last 130 years. These chambers are household names in the crushing plant industry and help give further credibility to the dealer when introducing this line to his customers.

J12 Tracked Jaw Crusher

The J12 Tracked Jaw Crusher is fitted with a 1100 mm x 700 mm direct hydraulic drive Universal Crusher Jaw Chamber. The chamber comes with full hydraulic adjustment and hydraulic tramp release and reset as standard. The direct hydraulic drive means the unit can also be ran in reverse to satisfy a multitude of customer applications.

The J12 Crushing Solution displays the proven ability to deal with the most harsh and strenuous crushing conditions. The versatility allows the crusher to deal with hard and abrasive rock such as basalt and granite. The aim of our crushers is to allow ease of use and productivity to the customer for them to receive the best value for their money.

The Anaconda Crushing Division are exceptional pieces of machinery if reliability on site and productivity are at the heart of your operation, also with being very economical to run allows for customers to save on fuel consumption costs.

DF514 Scalping Screen

The DF514 is powerful and economical to run and can screen/stockpile 3 products at up to 375 t/h – complete with a 14 x 5 (2 deck) screen box, hydraulic folding hopper, main conveyor and 2 hydraulically folding stockpiling side conveyors. The screen extremely easy to commission and can be running within 20 minutes of arrival on site.

The DF514 is the mid-sized scalping screen available here at Anaconda having established itself within a number of different sectors. This recognition has stemmed from the machines ability to cope with tonnages between of up to 375 t/h dependent on application and feeding method. Fitted with either a belt feeder of the option of a steel apron feeder, the DF514 is user friendly and easy to transport on and off site.

This scalping screen capable of adapting a number of different applications which expresses the machine versatility. With productivity at the core of the DF514 this screener has the ability to become the pivotal cog of any screening operation.

Stand T1